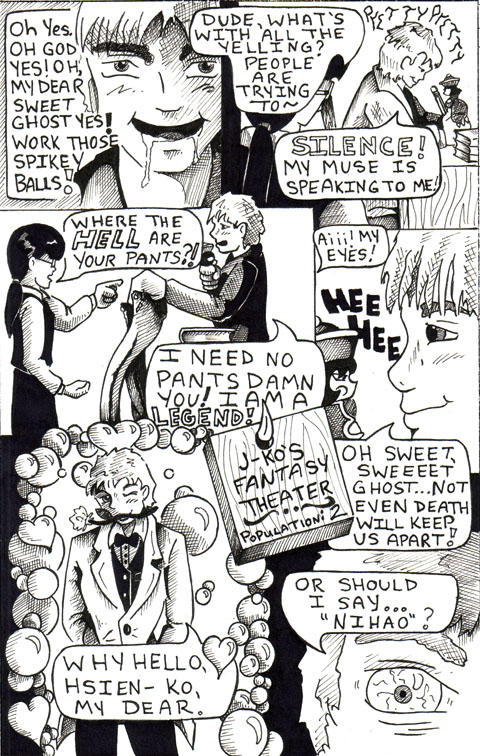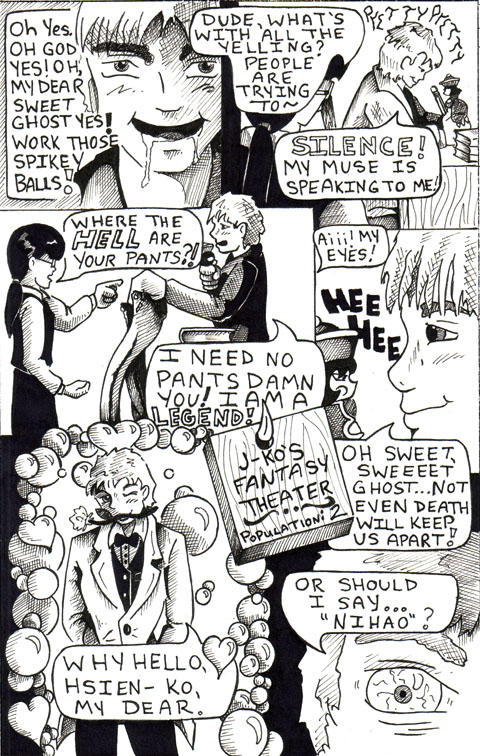 Watch
Kame Project - this is my friend Spams project, a collection of stories and art by several different writers and artists into a single book and bringing it to cons.

This is page 2 of a combined effort that shall apear in the first collection. Page 1 and 3 also appearing here on the site. This 3 page comic is just ONE of the many that will show up inside and remember, the artists and writers will ALL be different.

Be sure to check for the FULL copy - to be aired at Katsucon this February!