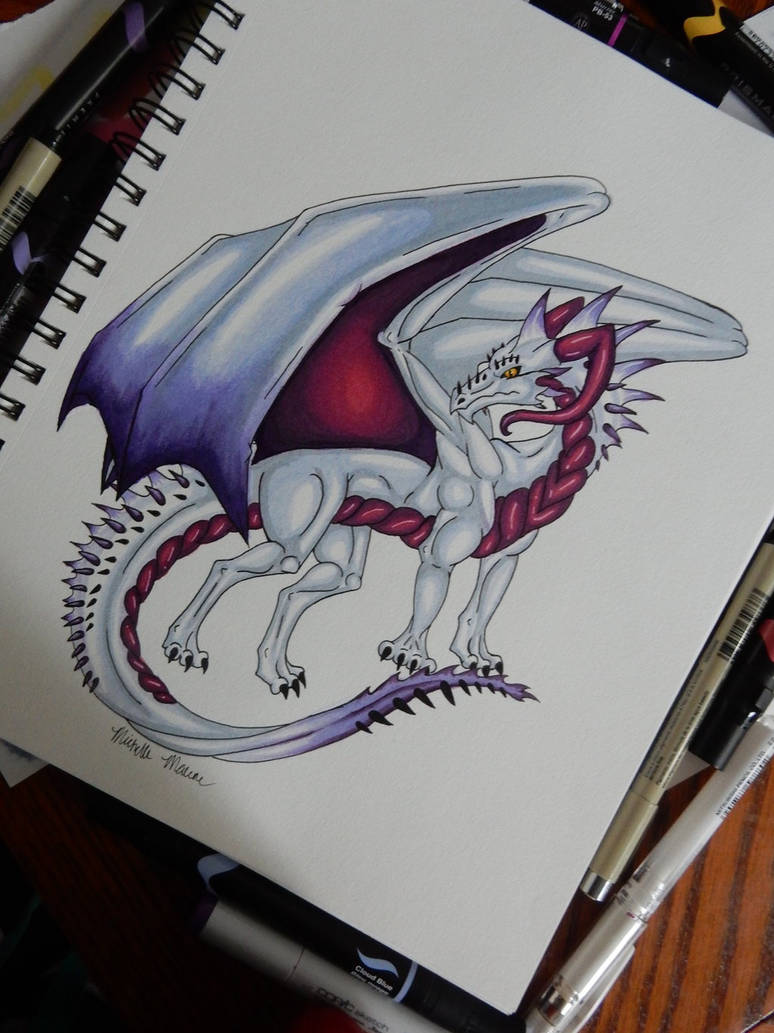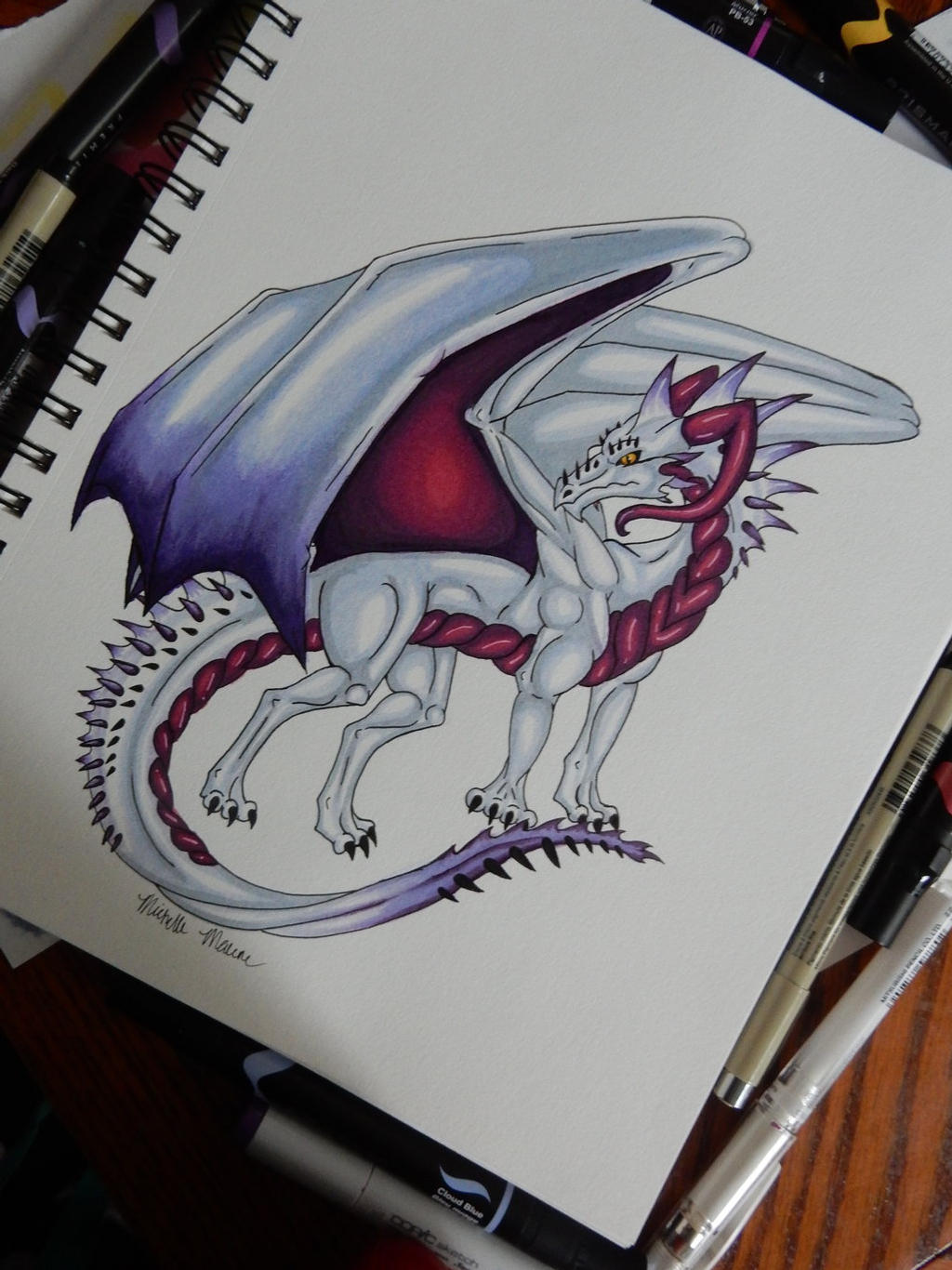 Watch
Ok, imma be honest about this one. I'm not too happy it. It's definitely gonna be one I'll redo in the future. Buuuuuut for now, this what you get XD His name is Galdwyn, another one of

characters. he's *supposed* to be white. Heheh... Yeah. That didn't work. I turned him blue. I'm generally ok with how the purple parts came out except for the part on the wings.... Overall, I'm not happy.. Meh. Oh well.
So Lord Galdwyn's human form looks kinda like Snape from Harry Potter XD He's tall, thin, and has very sharp features. In short, he's a good guy that looks like a bad guy. His personality is very cold and aloof, and he doesn't talk much. Also very analytical. He's a sorcerer/wizard like Nira and he's very powerful. His element is fire while Nira's is earth.
His basic design that I started out with was that he is white with purple accents and spikes that go all the way from the top of his head to the end of his tail. Obviously, I added in my own unique alterations. I am actually really happy with the design I came up with, it's the coloring I don't like. I didn't want to do all the same color purple, so I differentiated a little bit. I did a more pinkish/purple for some parts, and a more typical purply purple for others. I don't know how I feel about it... I think it would've been ok if I hadn't made his body so bluish, because now it clashes. Should've gone with just plain cool grey.
2B mechanical pencil (.5 lead)
Sakura Micron pens (005 and 05)
White Uni-ball Signo gel pen
Prismacolor Brush Markers
PB-144 (Cloud Blue)
PB-110 (Cool Grey 30%)
PB-17 (Sunburst Yellow)
PB-123 (Spanish Orange)
PB-60 (Violet Mist)
PB-7 (Magenta)
PB-53 (Mulberry)
PB-168 (Dark Purple)

Copic Sketch Markers
V09 (Violet)
More characters:
This art is copyrighted to me and the character to

You may not use, distribute, or sell this art or character in any way without permission from both of us.
Thank you