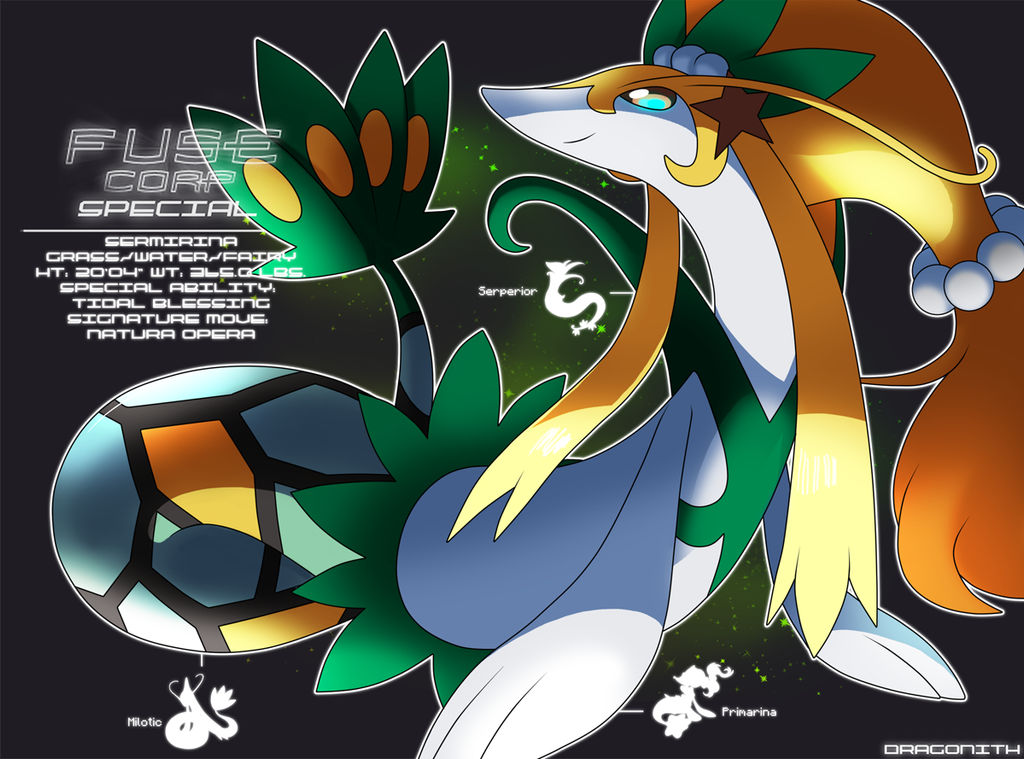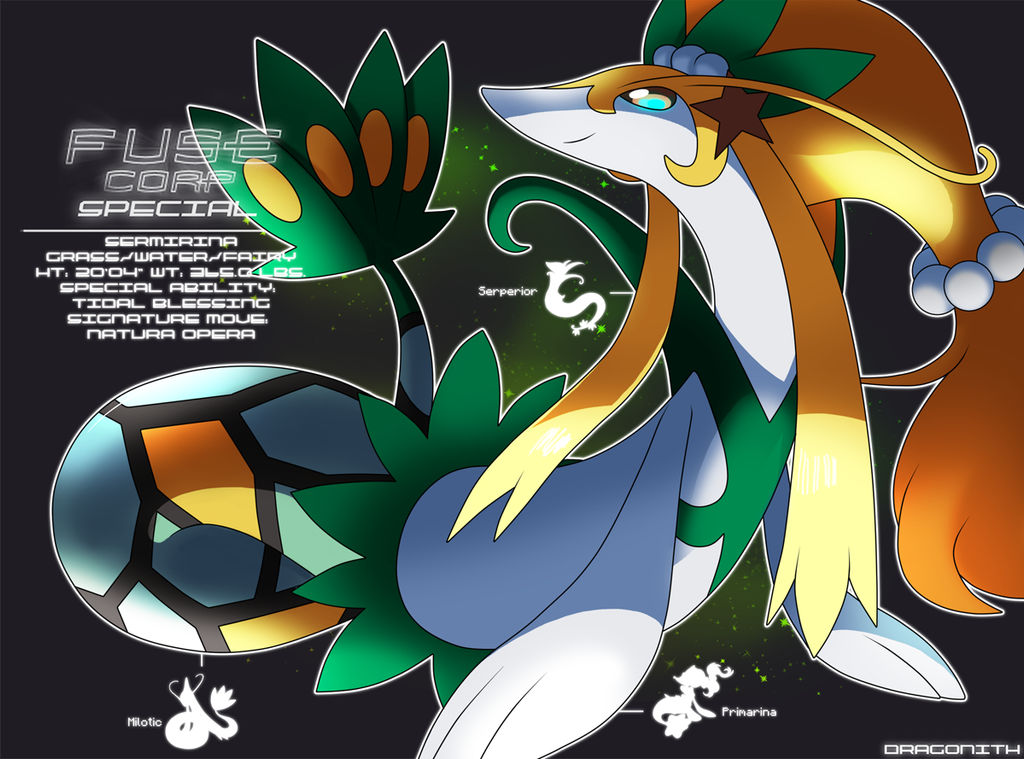 Sermirina
(Serperior/Milotic/Primarina)
Grass/Water/Fairy
Classification:
Verdant Mermaid FUSEmon
Client:

Special Ability:
Tidal Blessing
"Recovers a little health after using a Water-type move."
Signature Move:
Natura Opera
Category: Special
Type: Grass
Power: 100
Accuracy: 100%
PP: 5
"A spectacular performance that embraces Mother Nature. Cures all active Pokemon of their status problems."
-Note: Hits multiple targets in double/triple battles.
----------------------------------------------------------
"Herein lies the adventures of Siljavia, FUSEmon assistant to Mirra B. While Mirra is off elsewhere with another shady, possibly hamstrung project, Siljavia attempts to cover for her master by fusing in her stead."

"Mirra was so pleased with Siljavia's efforts that she decided to let her continue fusing some new friends. In truth, Mirra's kinda slacking off, but don't tell Siljavia that."

"The voice of flora and waves, Sermirina! Her voice can soothe the most savage of beasts, or in FUSE Corp's case, unholy demonic monsters of mass destruction. We're not quite sure what properties make Sermirina's voice so pleasant to listen to, but it's largely assumed its the combined effects of Primarina's natural singing and the properties of Serperior's scales. Perhaps Milotic's beauty is also a factor here?"

"Siljavia has sweet dreams after listening to Sermirina's singing."

―Mirra's Weekly Report Log #4
Commissioned by
Zirocoh
. Enjoy.~
----------------------------------------------------------
Sermirina © Dragonith