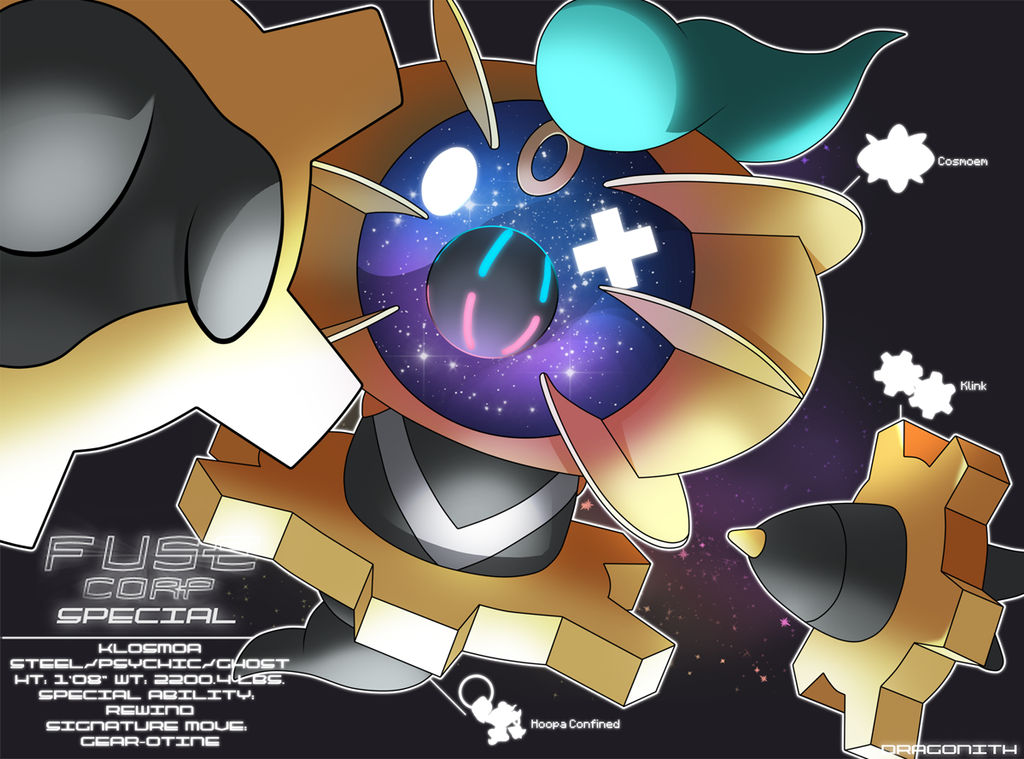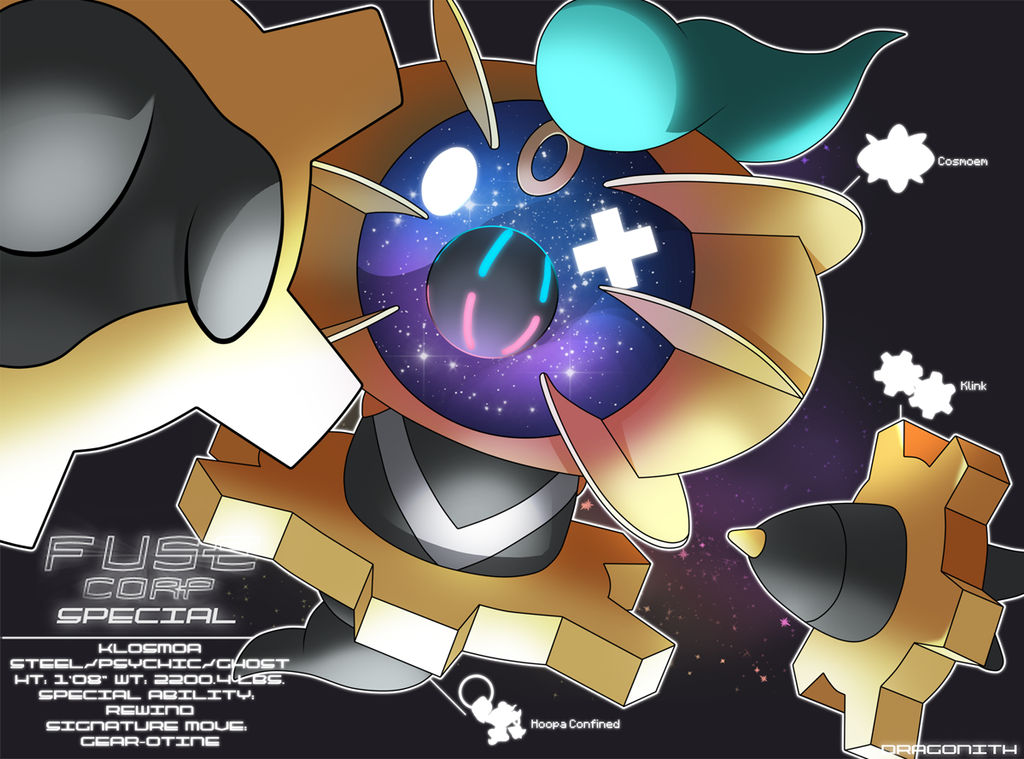 Klosmoa
(Klink/Cosmoem/Hoopa-C)
Steel/Psychic/Ghost
Classification:
Star Child FUSEmon
Client:

Special Ability:
Rewind
"Any stat changes during battle are removed at the turn's conclusion."
-Example: Klosmoa used Charge Beam! Sp. Atk raised one stage! Turn ends: Klosmoa's Sp. Atk reverted to +0!
Signature Move:
Gear-otine
Category: Physical
Type: Steel
Power: 80
Accuracy: 100%
PP: 5
"The target is ground between two rapidly rotating gears. This move has a high critical-hit ratio."
Related:

----------------------------------------------------------

"Did you forget about bee? Mirra has probably said that bee-fore already, but whatever."

"Now is the time to get serious like Mega Beedrill! Mirra's been a busy bee while the FUSE Corp drones have been away on bee-cation. Thanks to the information I obtained for HIVE, Mirra now has unrestrained power! Bee-ha-ha! Tremble, FUSE Corp drones! This is the bee-surgence of my bee-venge!"

"Klosmoa is a biomechanical fusion that can combine with two other fusions at Mirra's disposal. It has limited control over space time, allowing it to reverse the effects of battle by a few seconds. This ability can potentially be prolonged when it combines with its fellow partner FUSEmon."

―Mirra B. Strikes Back
Commissioned by
Zirocoh
. The Mirra B. saga returns!
Enjoy.~
----------------------------------------------------------
Klosmoa © Dragonith