:thumb205607660:
Who you are?
I am an autodidact. So I deal very intensely with vary different subjects such are Digital Art in many ways, Modding (Games, Windows, Linux), Video editing, 3D modelling and many subjects more.
But the most important thing of my life is writing poems, stories and just writing my brain out.

Besides all these great things I'm gaming my brain out.
I like playing video games since I was twelve and now I'm a totally freaked out gaming mouse.

The Mass Effect Series brought me to fanart although I am old and wrinkled...lol not old but wrinkled?!
When do I sleep?
Sometimes between these things...and sometimes while I do them. Sleeping is overestimated.
How you get the time?
These things are my life and I have to have the time for them!
I mean who you really are?!
However, I am a very Misanthropic, sarcastically, cynically and always honestly person, I bang my opinion out. Be careful

Erm and I love dragons if I didn't mentioned it before.
Come to an end...
Erm, I think...that was it?! Many bla bla you think but...so am I?!
:thumb153603370: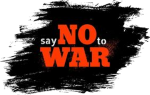 Favourite Visual Artist
Taeppesh81, Pablo Picasso, Peter Paul Rubens, Leonardo Da Vinci, Frida Kahlo, Vincent van Gogh
Favourite Movies
Lord of the Rings, Maleficent 1+2, The Shallows, Fragile, Hammer Horror Movies, Hannibal Lecter Movies
Favourite TV Shows
The Simpsons, Orange is the new Black, good old Cartoon Series like She-ra, He-man, Gargoyles, Thundercats, Bravestar...
Favourite Bands / Musical Artists
A lot of musicians between metal and opera like Tarja, Dimmu Borgir, Abba, Madonna, Diary of Dreams, Taylor Davis and many more
Favourite Books
Lord of the Rings, Mists of Avalon, Darkover, Pride & Prejudice, The return of the Gods, Lord of the flies, Celtic History, History, Thriller and Crime
Favourite Writers
Marion Zimmer-Bradley, J.R.R. Tolkien, Erich von Daeniken, Jostein Gaarder, Berthold Brecht, Friedrich Nietzsche, Immanuel Kant and many more
Favourite Games
Mass Effect Series, The Elder Scrolls Series, Divinity II: Ego Draconis, Dragon Age Saga, World of Warcraft, Nordland Trilogie (Das schwarze Auge), Drakensang, Civ Series, RPG in common
Favourite Gaming Platform
GOG, Steam, Origin, Bigpoint
Other Interests
Sleeping...sometimes