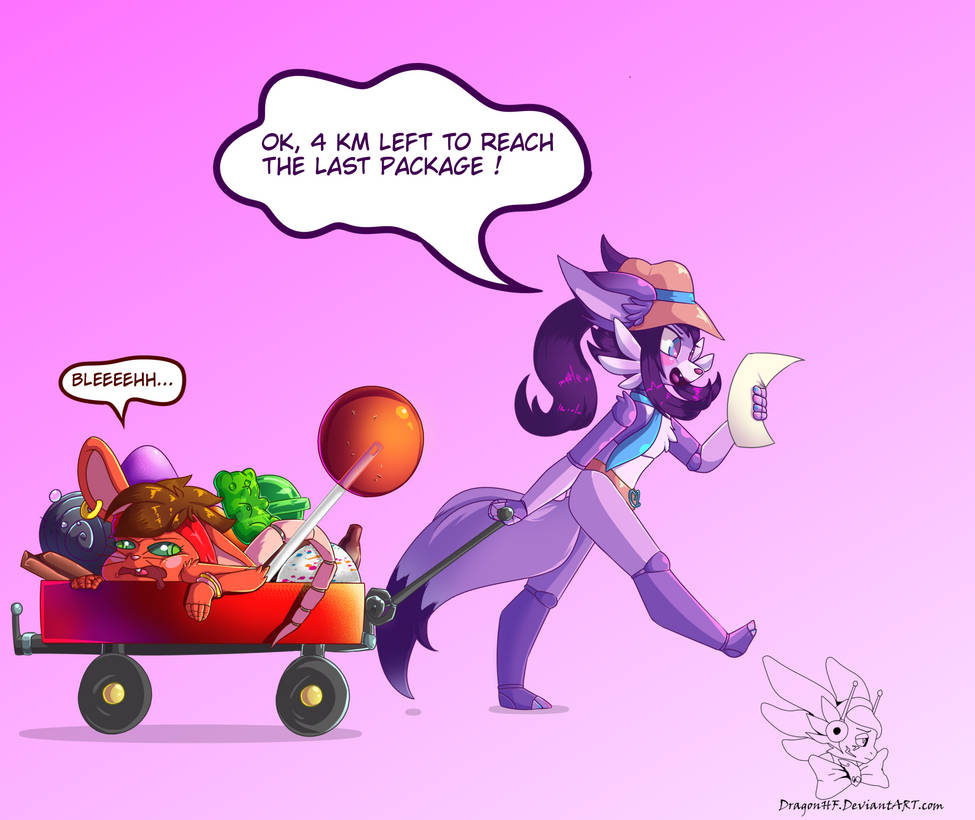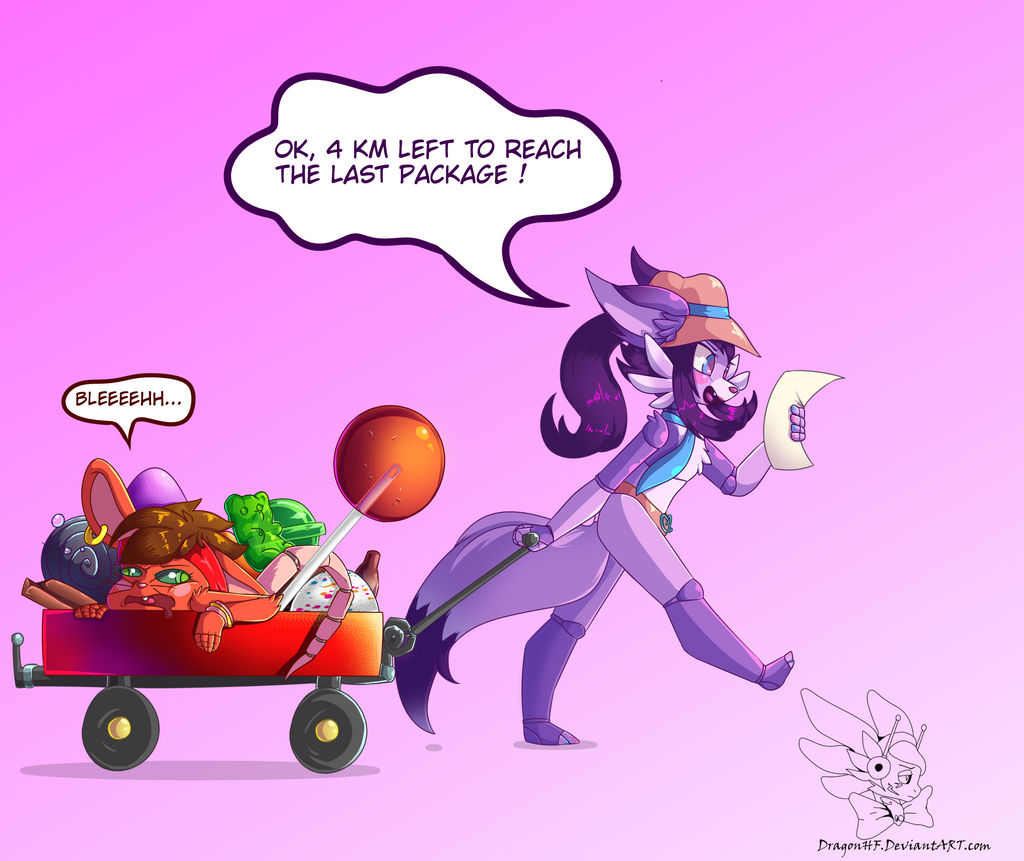 Watch

Pfffft, this is just plain adorable X'D ~

This drawing makes me think of two little kids having fun (or at least one of them XD) >w< Charlie looks outstanding in your style and the fact you also bring in someone elses character as well into your spams is also such a lovely idea ;v;

Also this candy *-* May I have? XD

Amazing work, dear <3
Reply

there just imagine how much they walked, indeed the mouse character will be so tired XD
ofc !!! *give your them all*
thank you so much marshma-vivy


Reply

Oh this is just too adorable... I can't... Ngggh! //Ded from cuteness//
Look at these two adventuring together X3 I love Ruby's expression she's like 'Chaaaarlie...!' xD such a determined coyote Charlie is xD Poor Ruby though getting dragged along X3 at least she's in a little trolley to sit in so she doesn't have to walk and she's got candy if she gets hungry c:
I just love the expressions of them both and Charlie pulling Ruby along, these two are just so fricken adorable ;v; and I bet they're having the best adventure ever! But first, Ruby needs a break xD
Thanks so much for this m'dears and for including Ruby as well ;v; these two are like sisters (Ruby is the lil sis and Charlie is the big sis) so I can definitely see them going on adventure's together ❤
Love it~!


Reply

nuuuu \\revive you//

ruby, the victim, Charlie, da boss c8

aw your interpretation of this drawing is absolute cute, i'm very glad you liked it <3 you're welcome and thank you so much !!
Reply

LOL, Ruby's like "Charlie...we've been at this FOR DAYS..."

This is so darn adorable! I absolutely love it, such a great pic of these two together adventuring.

Thanks so much for including Ruby in this one too, always absolutely love seeing art of her and Charlie together.


Reply

I'm melting. It's so cute!!!!))))
Reply

With shading looks so much BETTER!!!!!!! <3333
Reply