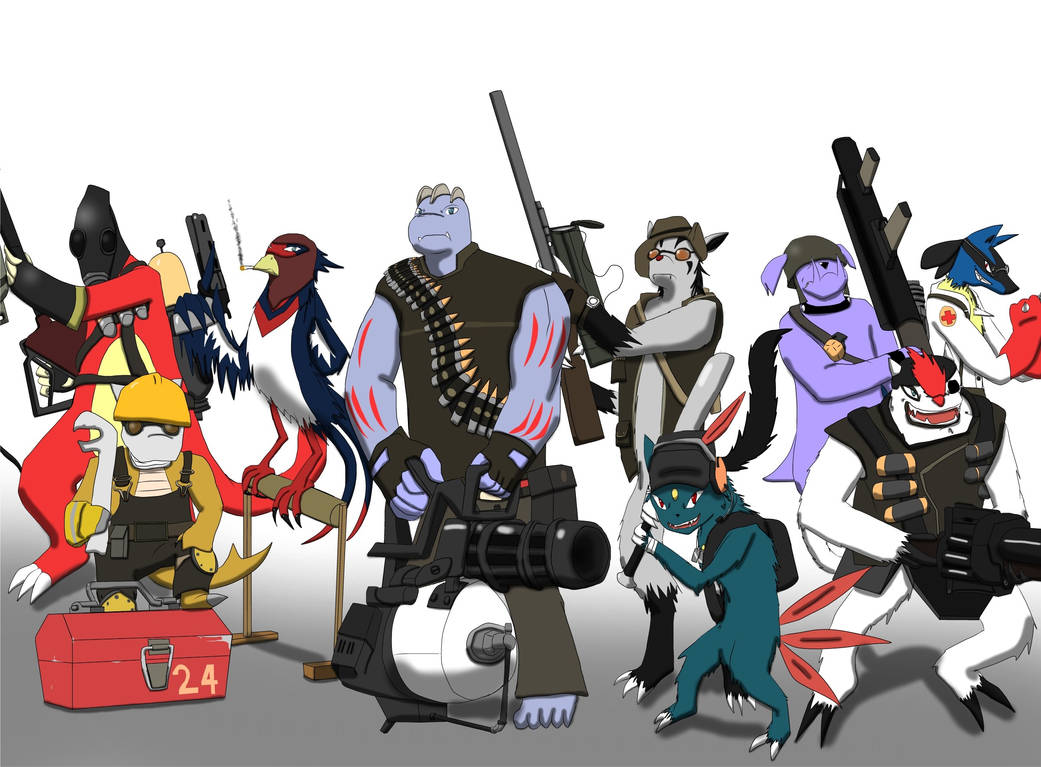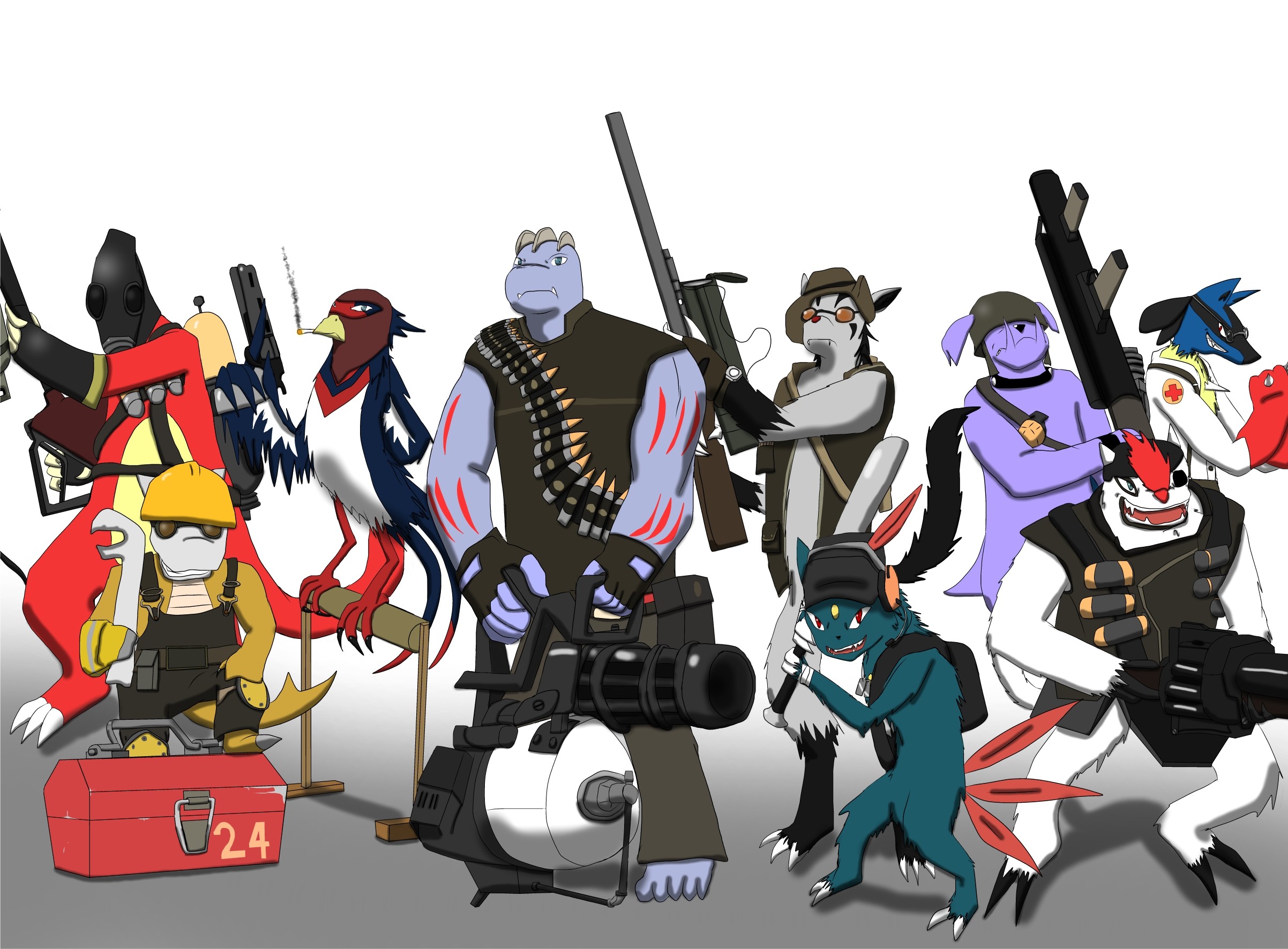 Watch
It's Finished!!

I'm never making a picture that big again, that was a nightmare....

anyway..
It's BIG!

...but not big enough

unfortunately that's as large as i can make it, sorry Pyro and Medic...
Team Fortress 2 has been my recent obsession ..(if you don't believe me look at my favorites it's everywhere..)
In the event i didn't draw the characters/Pokemon well enough for you to recognize them here they are:
Pyro: Charmeleon
Engineer: Marowak
Spy: Swellow
Heavy: Machoke
Sniper: Mightyeana
Scout: Sneasel
Soldier: Granbull
Demoman: Vigoroth
Medic: Lucario
I wanted to pick Pokemon that not everyone did but i also wanted them to fit the characters.
I basically went through the Pokedex and if i found a suitable Pokemon for them i tried to see if i could picture the characters voice coming from the pokemon. (Also just for fun i imagined the meet the team videos with the pokemon in place of the characters) I also wanted to avoid using any 5th gen Pokemon. (I'm not a big fan of the newer ones
this does not mean i hate them all
)
individual pics:
Medic:
[link]
Scout:
[link]

I thought about it and made a tf2 Pokemon thing of my own, haven't drawn it though.
Scout: Blaziken
Heavy: Aggron
Pyro: Charizard
Sniper: Lucario
Medic: Audino
Soldier: Blastoise
Demoman: Sceptile
Spy: Gengar
Engineer: Ampharos
Ms. Pauline: Diancie?
Merasmus: Shiny Mewtwo
Sentry: (L1)Pikipek, (L2)Trumbeak, (L3)Toucannon
Dispenser: (L1)Happiny, (L2)Chansey, (L3)Blissey
Teleporter: Abra

I didn't pick Zoroark for spy because he doesn't have a mega evolution. And ÜberCharge is basically Mega Evolution.
Reply

Very good choices for Pyro, Heavy, Scout and Soldier.
Reply

Reply

Reply