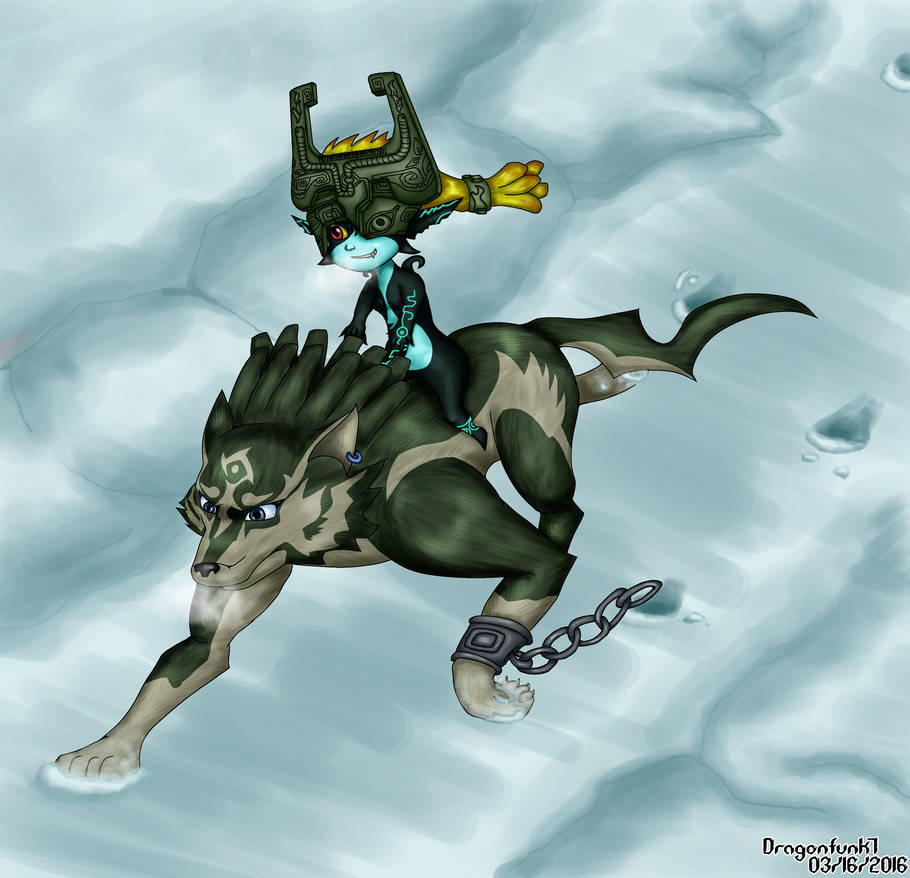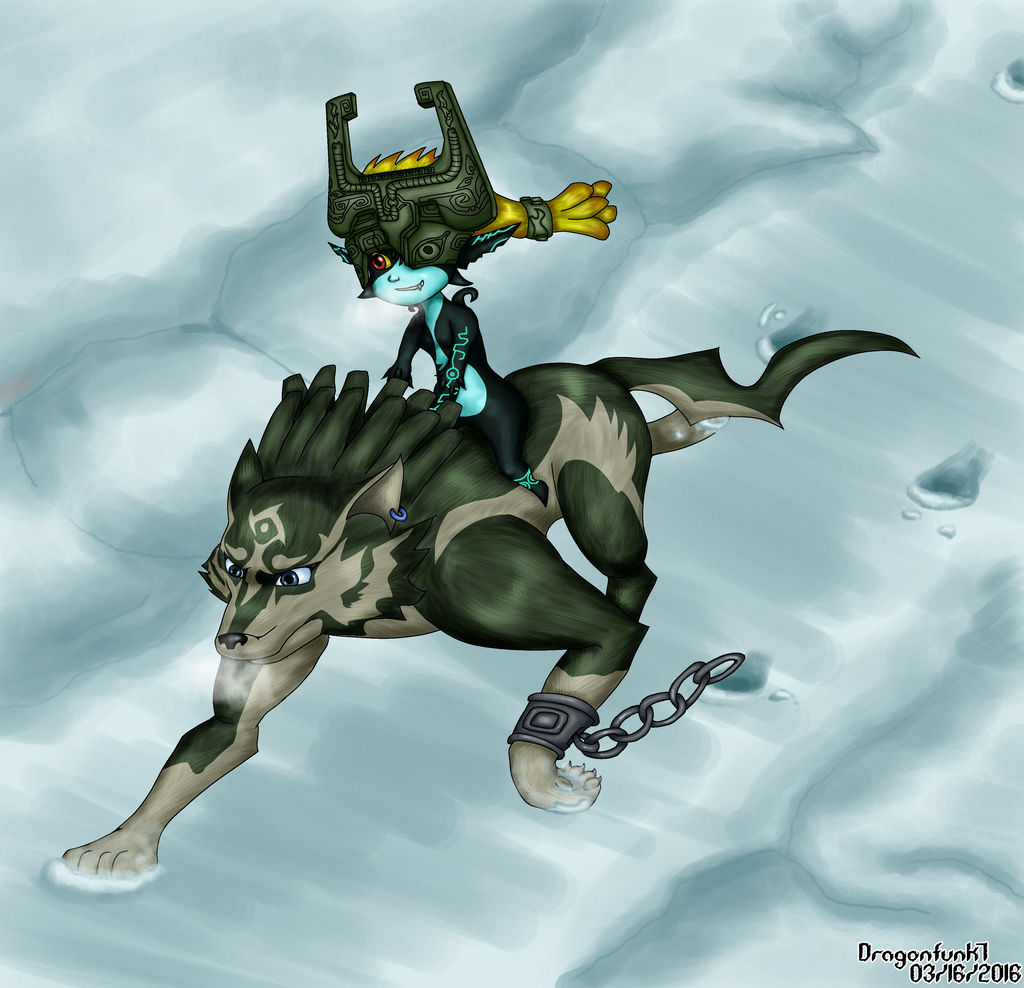 So finally done. I work on and off on my drawings, that's the reason there aren't so frequent uploads. Well I did more drawings in the last few weeks than the 3 years before, so I think I'm back in the drawing game.
There are many first in this drawing: my first wolf, first time drawing fur, first time drawing Midna's head thingy and of course fist time drawing a snowscape.
The snow looks okay I guess, I mean for the first time, but there is that feeling that it's a little bit empty. Why a snowscape? Because I'm sick and tired of green fields with some mountains in the background. I noticed I do this very often, just look in my gallery. Oh and because of the snow I had to add some details, like the snow on Links paws or their breath. (which you can barely see because of the snow)
I had problems with Links fur, I started to do the fur like I do hair, but that looked awful. So I used a fur brush and it's not perfect, but it looks 1000 times better than before. The chains still looks kinda shitty, but I didn't want to redo them and I thought that they're gonna look better with color. They didn't.
Oh and if you watch me or gonna watch me you should also watch my scraps. I'm gonna upload a lot of WIPs of the drawings I work at the moment.
Tumblr
Twitter
Youtube