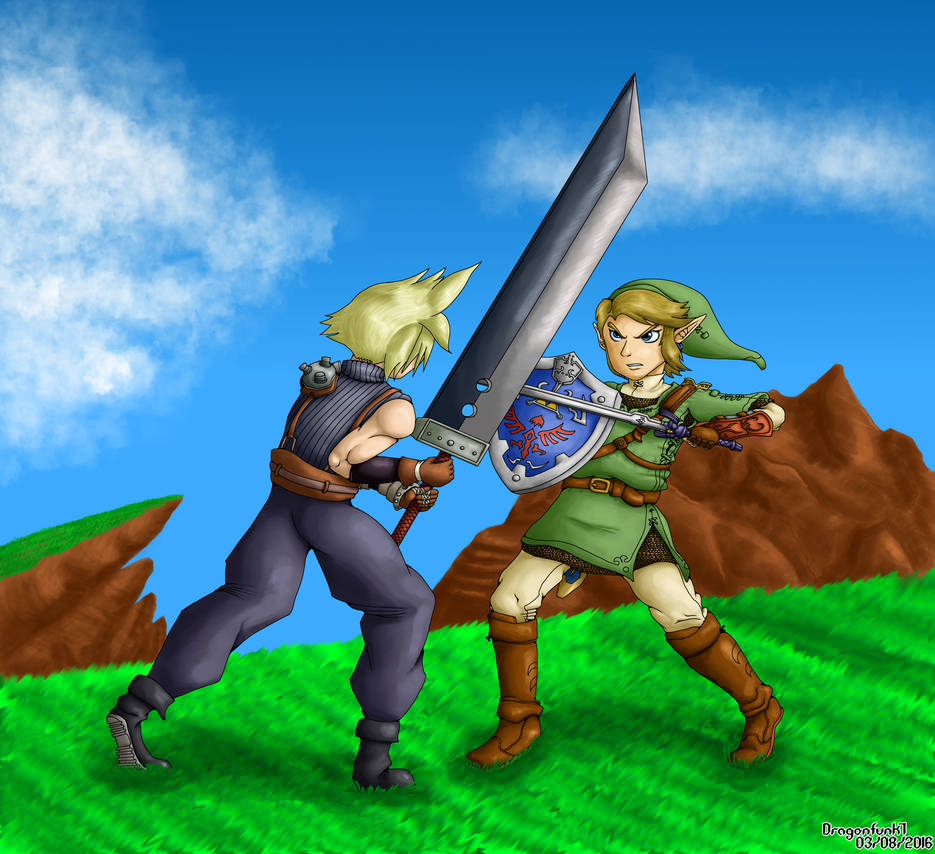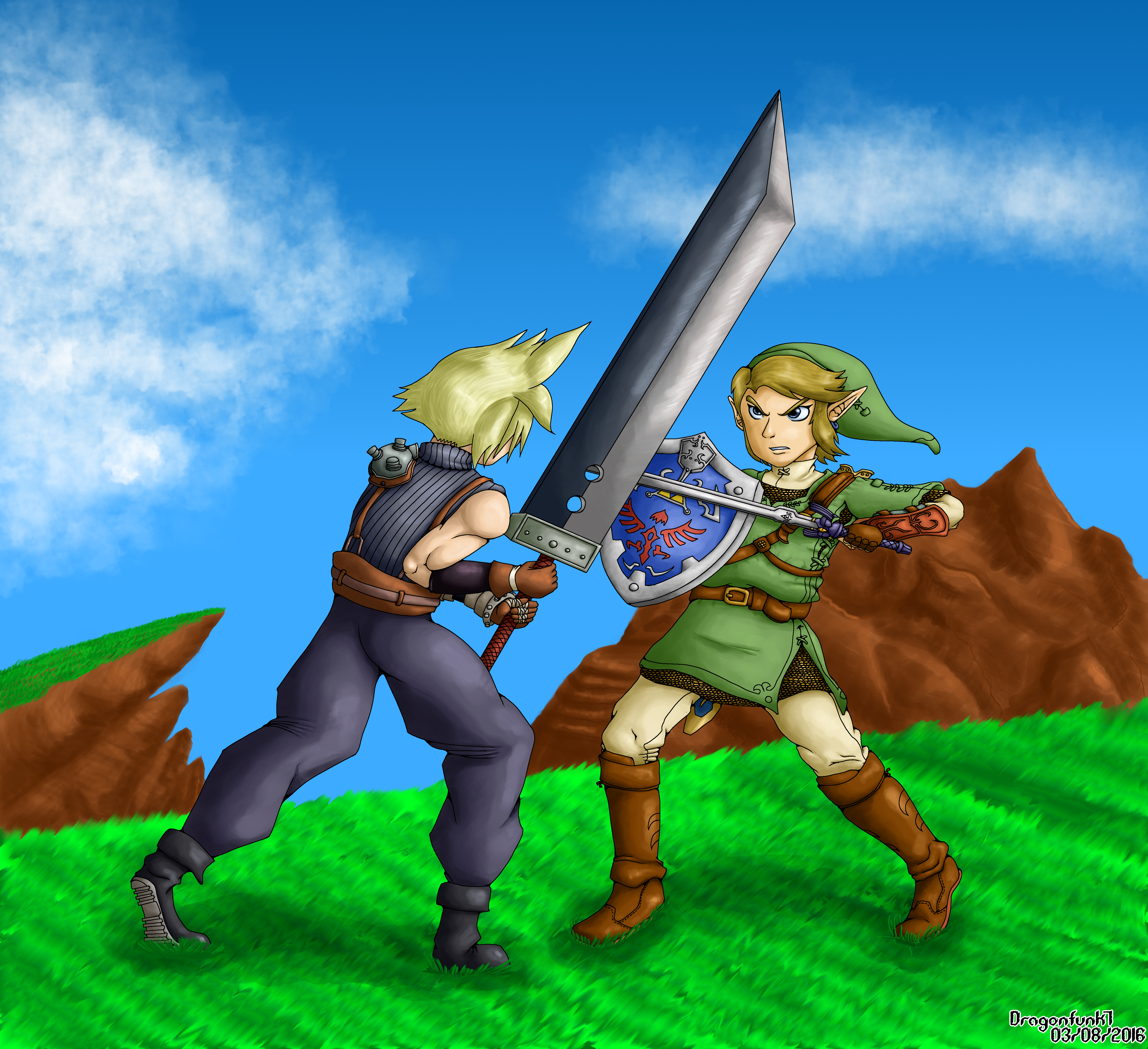 So finally done. Those who watched my scraps know, that I worked a while on this. I wrote a lot there already also go
here
and
here
, for more. This is actually a redraw of an old drawing I did in 2007.
I just like how this turned out. The Outlines are my best so far, the coloration is okay I guess, but I really like the mountains on the right side. A while ago there was a Bob Ross Marathon on Twitch and I applied a lot what I watched, at the mountains. Thanks Bob. I really have to learn how draw grass better, it's okay, but could be a lot better.
What do you think, who would win? Link or Cloud?
Tumblr
Twitter
Youtube