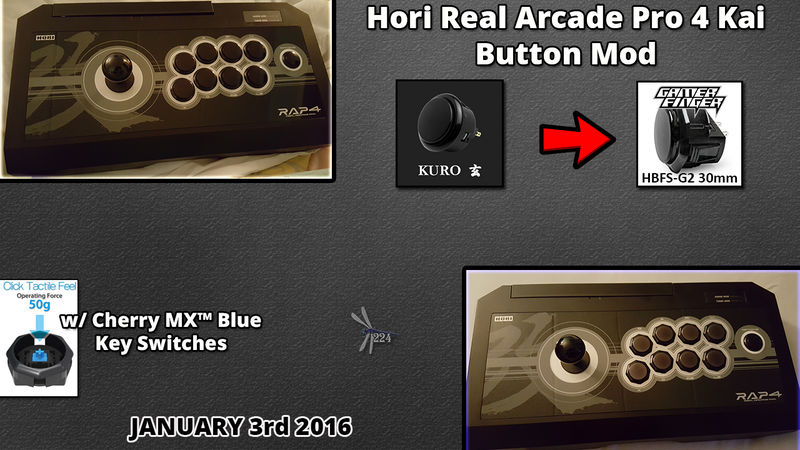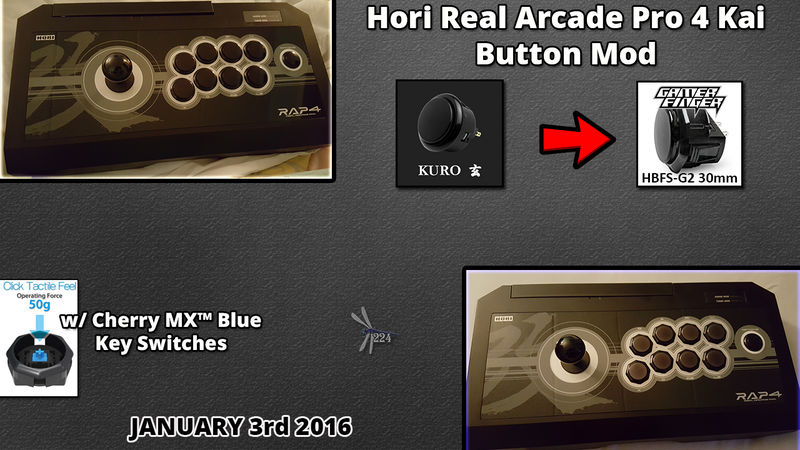 Watch
Modded my Hori Real Arcade Pro 4 Kai with some Gamerfinger buttons.
🌠 Same buttons found here:
www.focusattack.com/hbfs-g2-30…
❤ In-depth video on GamerFinger Buttons! :
www.youtube.com/watch?v=ReSYRv…
Total Time: 25 -30 minutes because to buttons are a B**TH to snap in for my feeble hands. LOL
I left the Hori Hayabusa stick alone because I like the feel. (I think it's time to learn how to use a SQUARE gate)
Alright, I'm ready for Super Street Fighter V! (and whatever else that comes after!) 😉

I really wish they would make the Gamer Finger buttons with screw-ins instead of snap-ins. Years of using snap-in buttons in all my stick mods, I decided to try screw-ins... so much better and way easier to install.
Reply

Yes! I nearly dislocated my thumb trying to get those buttons in!
I seen
Seimitsu
has some buttons that are screw ins? Maybe ill give those a try for a stick in the future

These are awesome though I love the way they sound and feel.
Reply