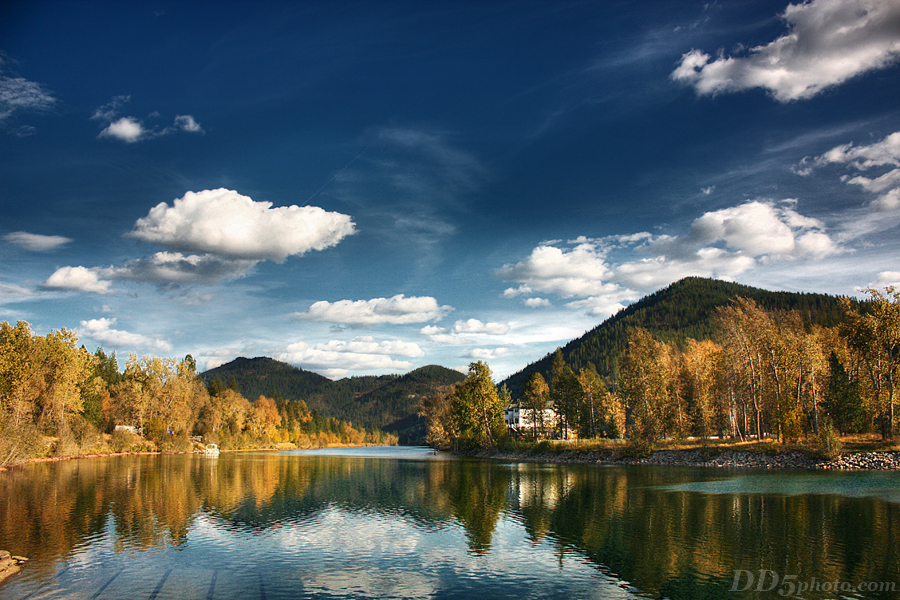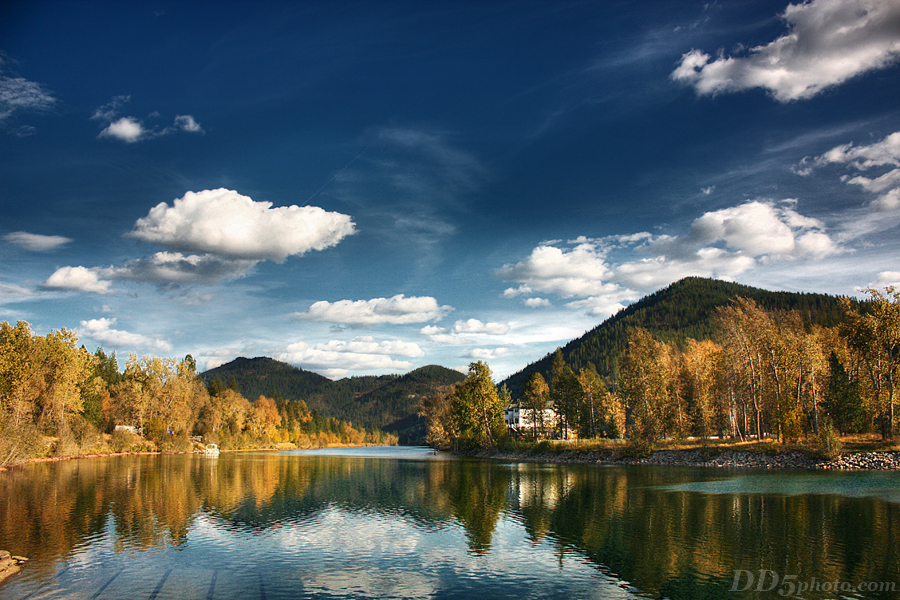 Watch
This is the Upper Coeur d'Alene river in north Idaho. It's the worlds highest elevation navigable river and was used for mining and logging in the early 1900s.
Edit: January 12, 2010. I've learned a lot of editing since the last update and so I wanted to update of of my favorite photos with some of my new techniques

Edit: April 28th, 2009. Reprocessed for my book and so I've uploaded the new version on here
Very nice angle, the color scheme goes well with the water and the shadowing of the trees on the water. I also like the light blue shadowy glare on the right side of the water. This looks like it could be a computer background very easily. But as such I had to rate a 4.5 in originality because although it is a stunning photograph it does feel a bit familiar to me. Like I've seen pics of the same nature before.
All in all a very well done shot, great use of view and depth, the mountains and autumn colored trees go great together. Keep up the good work.
The Artist thought this was FAIR
5 out of 5 deviants thought this was fair.
So i figured I have to give my critique involved with this as well. The technique with this is awesome and you have brought out this picture with everything in here. I love the mountains in the background which is kinda like the shot that i always wanted to take. The water is another thing as well that is good about this picture. The trees brighten this picture up nicely as well as with the shadowing in the mountains. I also love the sky and the clouds as well. I really like this picture and I hope to see more like this soon from you.
The Artist thought this was FAIR
2 out of 2 deviants thought this was fair.