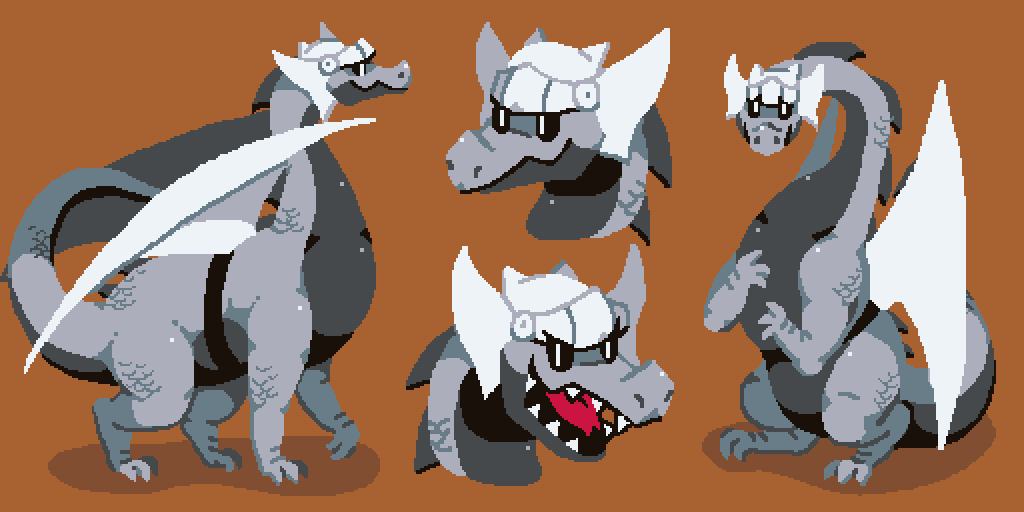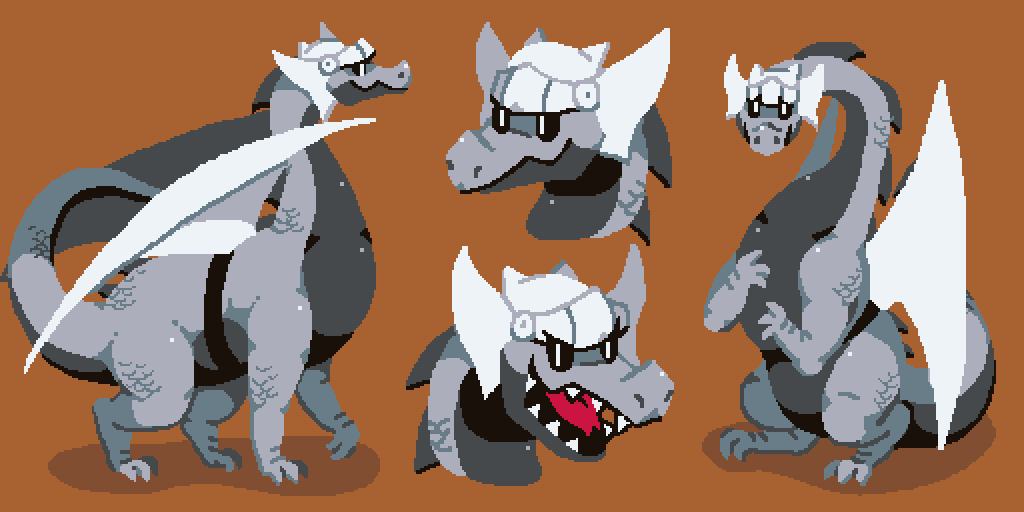 Watch
April 2017

Platino's gone through a huge number of changes over the years. He's a mascot I've used since middle school and I've tweaked his design at least a dozen times since then. He's been everything from human to dragon and self-insert to separate character. This is his most up-to-date design as of today.

Platino is a Tergon, a race of wingless, fireless, elephant-sized lizards that live in the world of Terradisc. In ancient times, dragons used to be a lot more imposing and dragon-y. But a few millenia ago they went into a massive resource war against the rest of the races. When they lost, they had a genetic curse put on them that slowly transformed them into how they look today.

Overall, Platino has a pretty greedy and selfish personality. He's a mercenary that wanders across Terradisc, trying to find the perfect get-rich-quick scheme. He's a terrible fighter so more often than not he gets stuck with jobs involving everything from cooking to heavy lifting or cleanup. He'll do just about about anything for money or food granted you have enough of either.