Hello,
First, I need cash to pay the bills. I'm selling a Saliko genotype and a Dracostryx for those ARPG folks out there, as I'm leaving both groups.
I AM ACCEPTING ONLY PAYPAL
:
Saliko (Rare Mane):
Asking $20
Subspecies: Mayur
Gender: Female
Manetype: Gap
Coat Color: Shamrock with Pangare
Phenotype: Shadow Mask, Shadow Legs, Inner Ears, Untouched, Light Belly, Dark Ears, Mimicry, Spots
Genotype: GeGe, Lele, OhOh, Gaga, Baba, EaEa, Wewe, FlFl
Carries: haha, uaua, scsc, wuwu, tutu, fefe, zuzu
Proof:
comments.deviantart.com/1/5603…

Dracostryx:
Asking $20
Proof: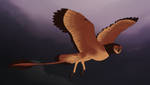 I will be keeping my Anomalous Equines - Ku'uaki and Fane are staying with me.
-----------------------------------------------------
Now onto Furcadia. I'm never going back, period. I'll be honest, the place is either a.) completely dead and boring or b.) a cesspool of adolescent drama. Ain't nobody got time for that, kids. Here's the alts I'm selling if you're one of the brave souls sticking it out. Again, Paypal only.
Centre - $25
Godzilla (1 port) - Auction: Starting price $75
Retaliation (1 lioness port) - $40 ON HOLD for KennaWolf
Sumac (1 nice wolf port) - $40
Travesty (1 port) - $60
Vile - MAY go for auction - NO LESS than $100
Most of these prices are negotiable, except Godzilla and Vile.
-----------------------------------------------------
Third order of business. I'm moving accounts for multiple reasons. "DragonAura" I feel is a better representation of my youth, and not something I can continue to relate to. I've been delaying it for years, but I find I have little attachment to it anymore. I'm not deactivating the account - rather, it will stay open to showcase my "old" art. I always rushed through my art and didn't take my time with it, which is something I'm NOT doing with my current works. So to commemorate the change, I'm moving to the following account:
Find me
Dracomimus
I'll slowly be moving there. Watch me if you want to; if not, that's fine too.
Later all.