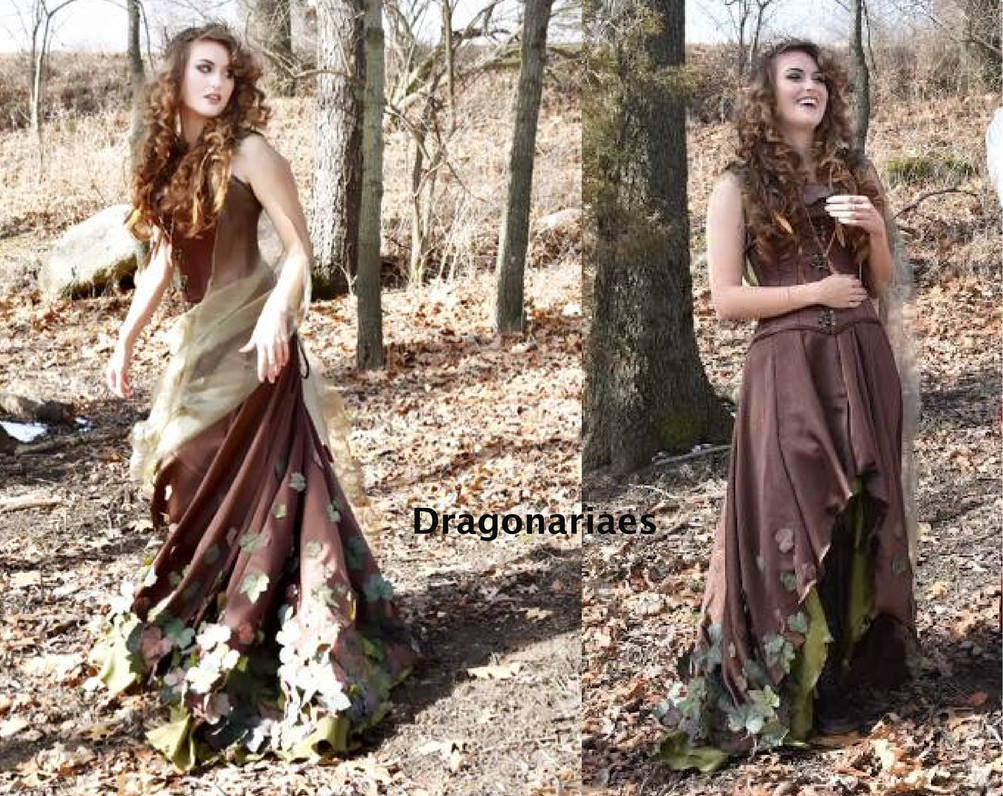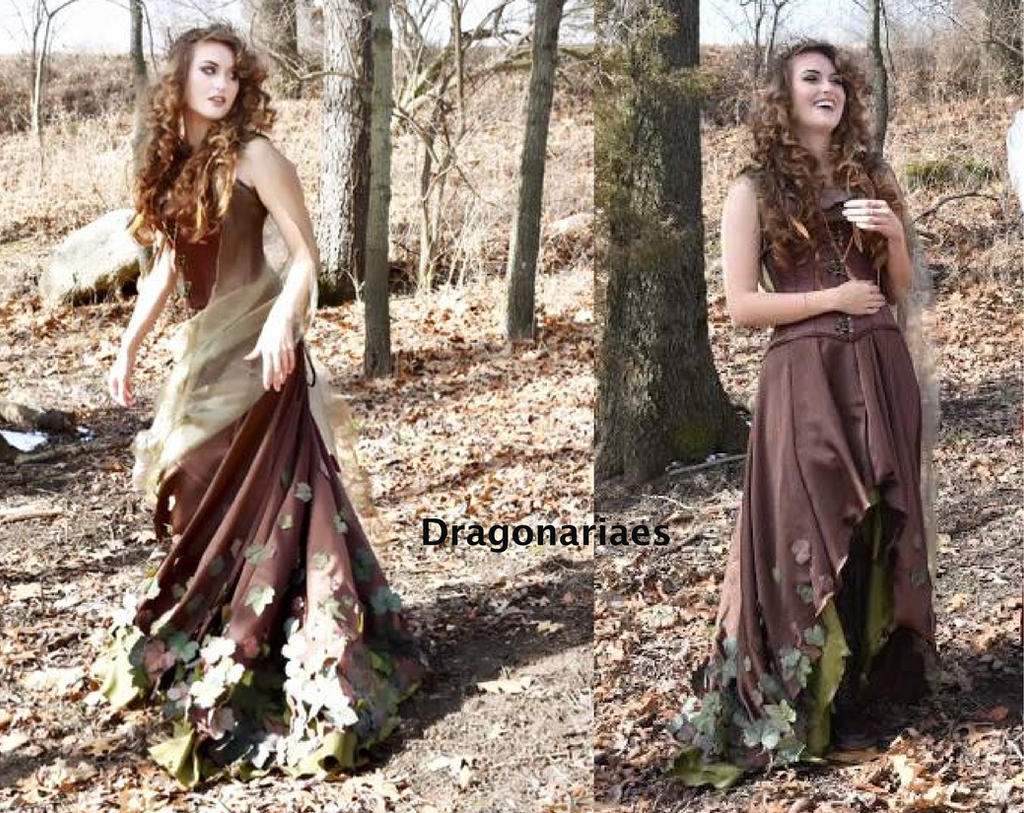 Watch
A simple corseted high low gown make out of a textured brown satin that looks like tree bark up close. Underneath is a layer of olive green silky solid cut in a leave pattern and undersign to peek out from the opening. Sleeves are organza. All hems were randomly cut and burned to look like the edges of drying foliage in the fall.

Marilynn added lots of silk ivy leaves to the hem to finish off the dress.

Dress patterned and made by me.
Styled and modeled by Little Miss Marilynn
www.facebook.com/littlemissmarilynn
Also of
Royally Entertained: www.facebook.com/RoyallyEntertained