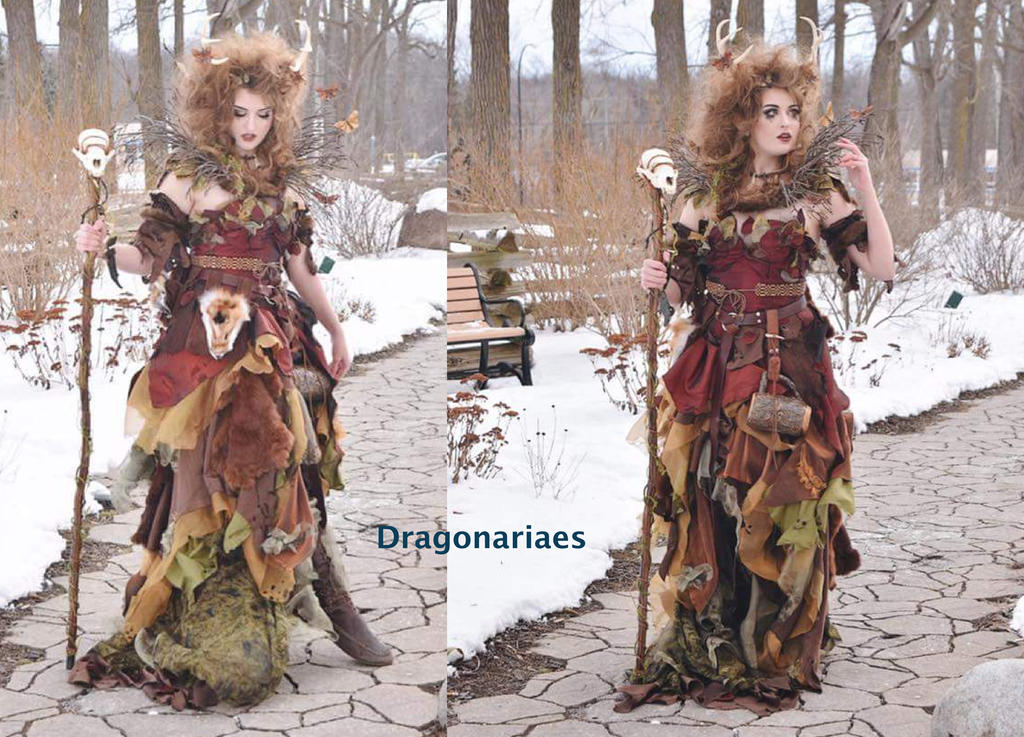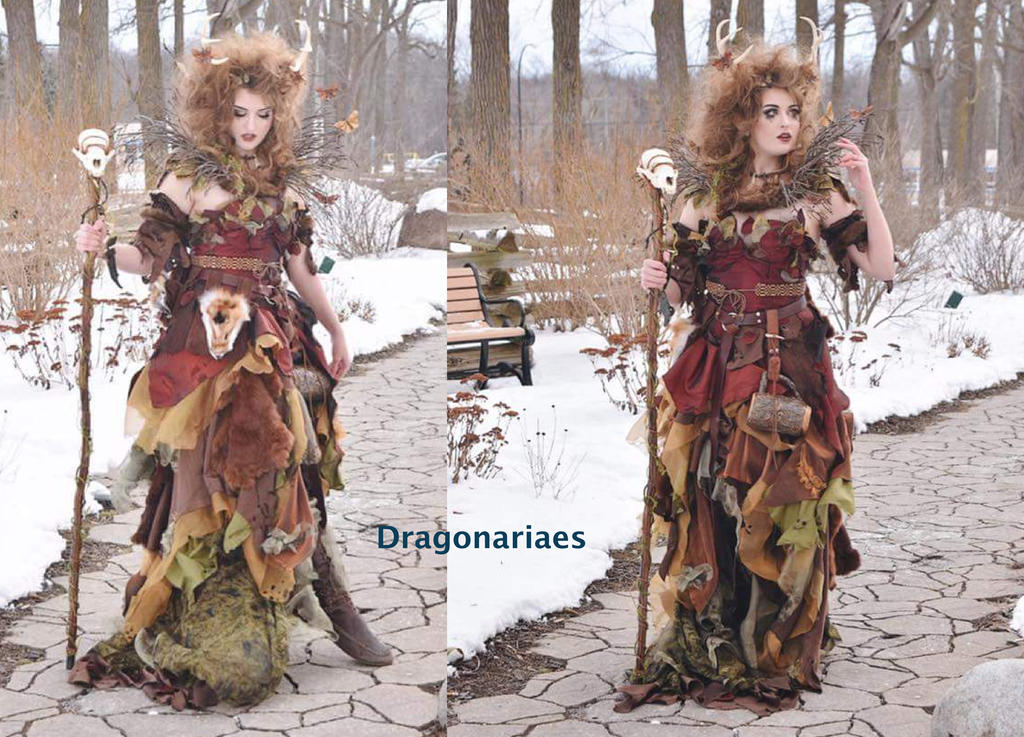 Watch
This was a challenging gown. Made with no pattern and very little plan.
Dress is high low with a two foot train. Each layer is stitched in place to peek out from the openings of the other asymmetrical layers. There are many details, embroidery stitching, decorative sticking, hidden floral ruffles, gold embossing and such hidden throughout the skirt. Made of polyester satin, silk, and poly organza in a dozen earthen shades. All edges were rough cut and either hand shredded or burned and melted to resemble drying dead foliage. Hundreds of fake leaves made from the same materials cover the top of the corset and are tucked into the skirts.
Queen collar is made of recycled ermine fur from an absolutely ancient fur coat that was falling apart and headed to the trash can and maple wood branches. There are a few lilac branches and oak tucked in there as well. Poly fake leaves in gold and green make up the shoulder pieces. Each corner is secured to a natural pinecone and extra straps of fur. The front clasp is a bronze twisted clasp that can be attached a number of ways, but for this particular purpose was hidden under more fur.
Dress made by me
Staff and other accessories styled and modeled by Little Miss Marilynn
www.facebook.com/littlemissmarilynn
Also of
Royally Entertained: www.facebook.com/RoyallyEntertained