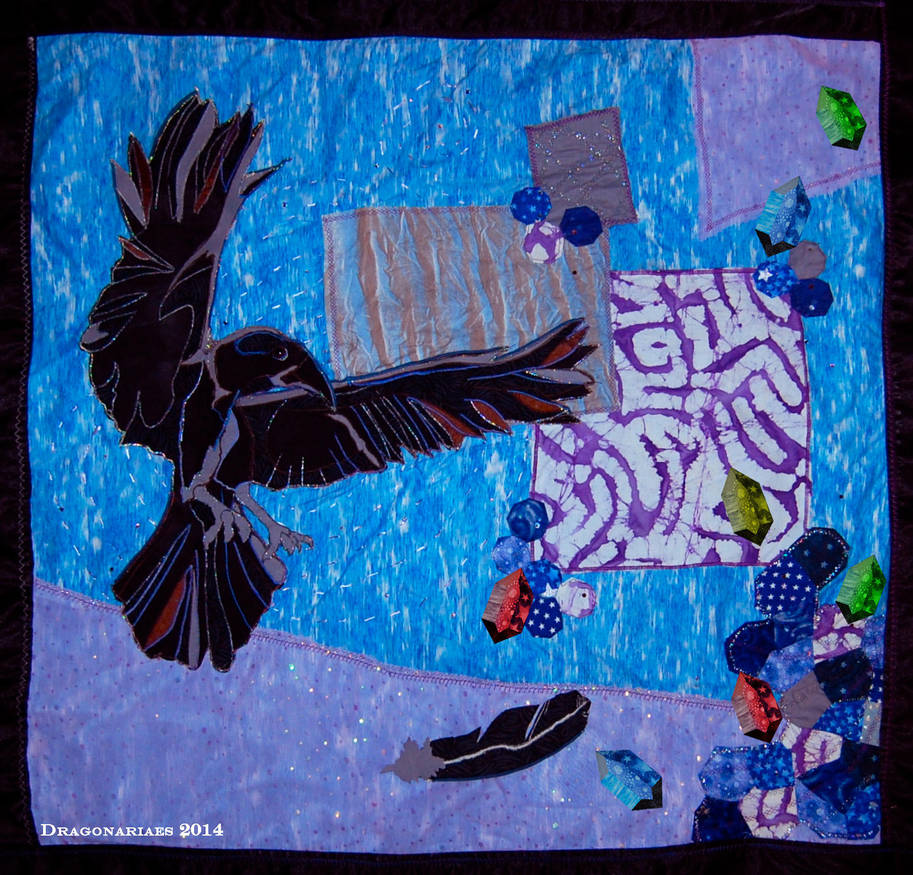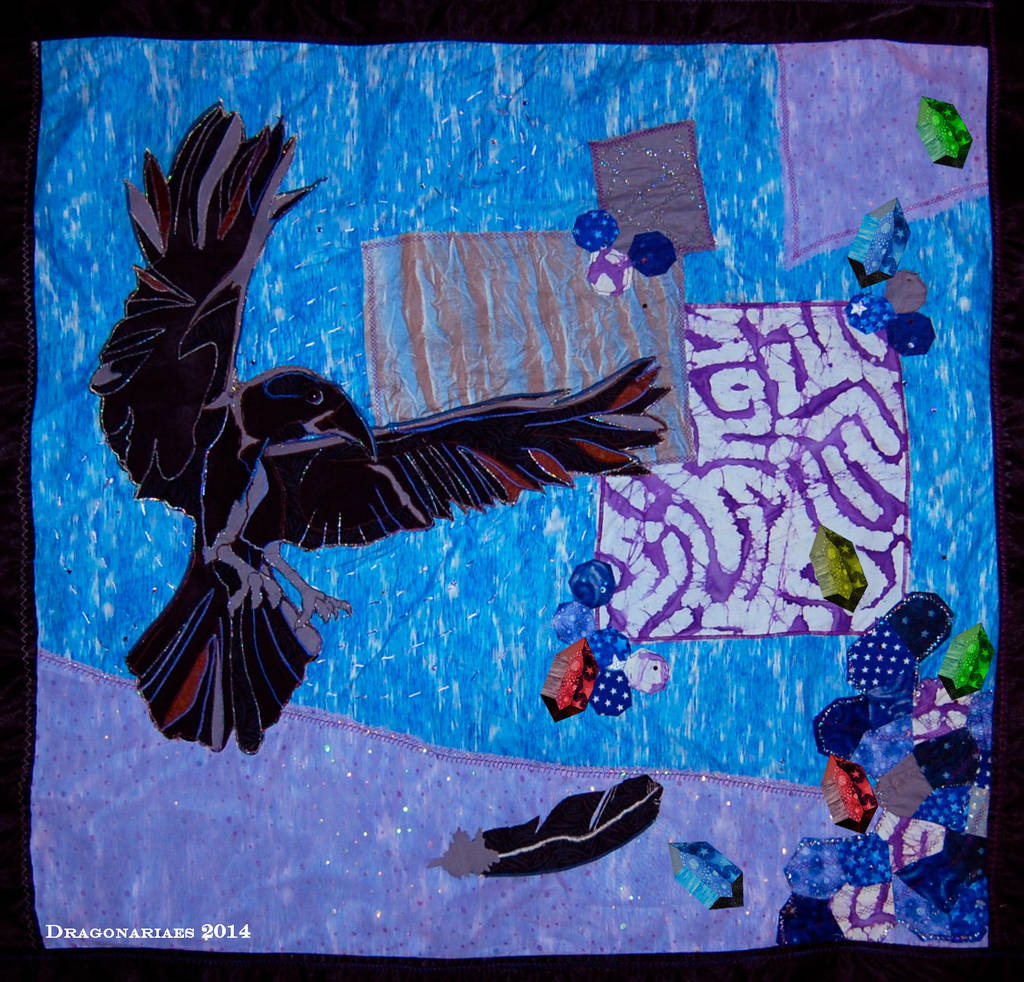 Watch
For

Link's Blacklist, the crow! You know the guy; hangs out in trees, swoops down and kicks you, steals your rupees. Yeah, that guy. I actually really like crows, so it kind of kills me that I have to fight them. :/
This is done completely in fabric with several different patterns of dyed and printed cotton and one layer of polyester. I used dozens of different techniques, from paper piecing the small hexagons, to free piecing the pattern in the corner. Every piece of fabric is stitched down to the base fabric using one of several different decorative stitches.
Embroidery was done by hand and by machine to give feathers different textures, and a swirling background stitch was done by hand in acrylic/silk blend ribbon embroidery floss.
One each element was assembled, it was layers onto the background and stitched down separately. As a final touch, a acrylic eye was added to the crow, and dozens of Swarovski crystals were set all over the fabric ( rupees anyone? ) The feather is a blend of cotton and polyester with hand embroidery.
Actual Rupee shapes were added later.
Not shown: Then the backing was attached with a black satin band that holds a space for a rod for hanging.
Detail shots here
Finished size is 36inx36in
EDIT: Uploaded clearer photo.

Oh wow, that is really cool!

Reply

Small question, from which Zelda was this one again?
Reply

The Link to the Past is what I was using as a base design.
Reply

Reply

Awesome! I did update the photo with a clearer picture, and added a few more rupee pieces to it before I put up the cleaner picture. Do you want me to send you a copy of the cleaner image?
Reply

That is really cool; I didn't realize it was fabric, that is crazy! Seriously, awesome.
Reply

Thanks! Yeah, there's a few bits and pieces that were added as an afterthought, but most of it is handsewn or machine embroidered.

Reply