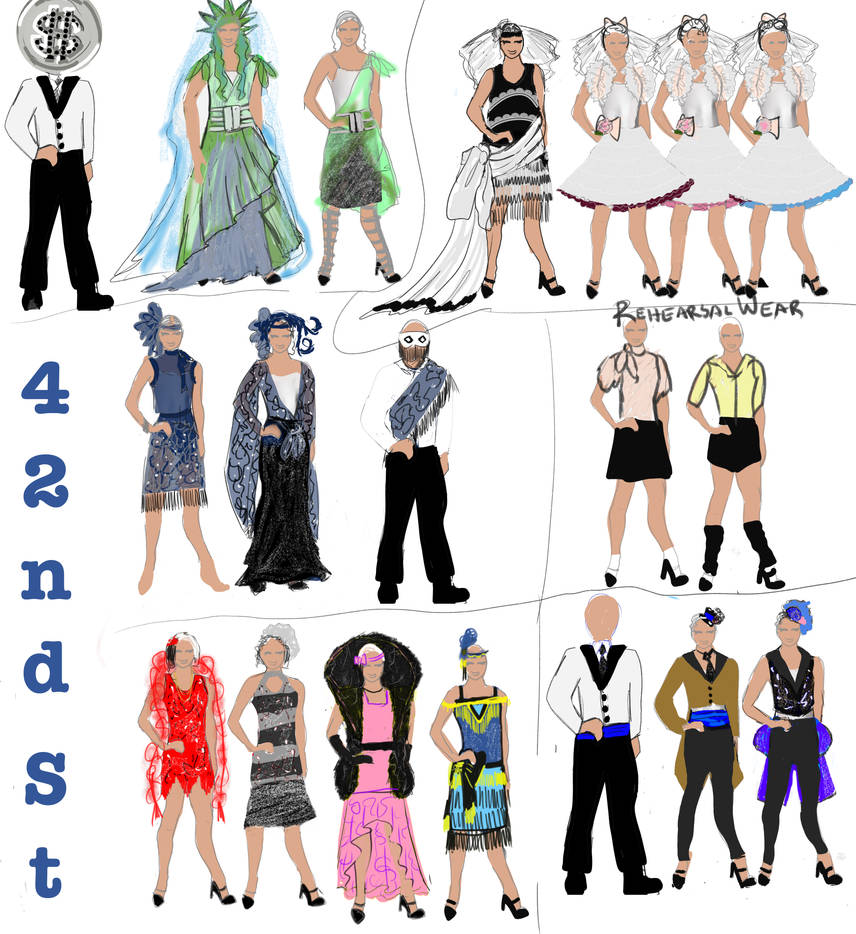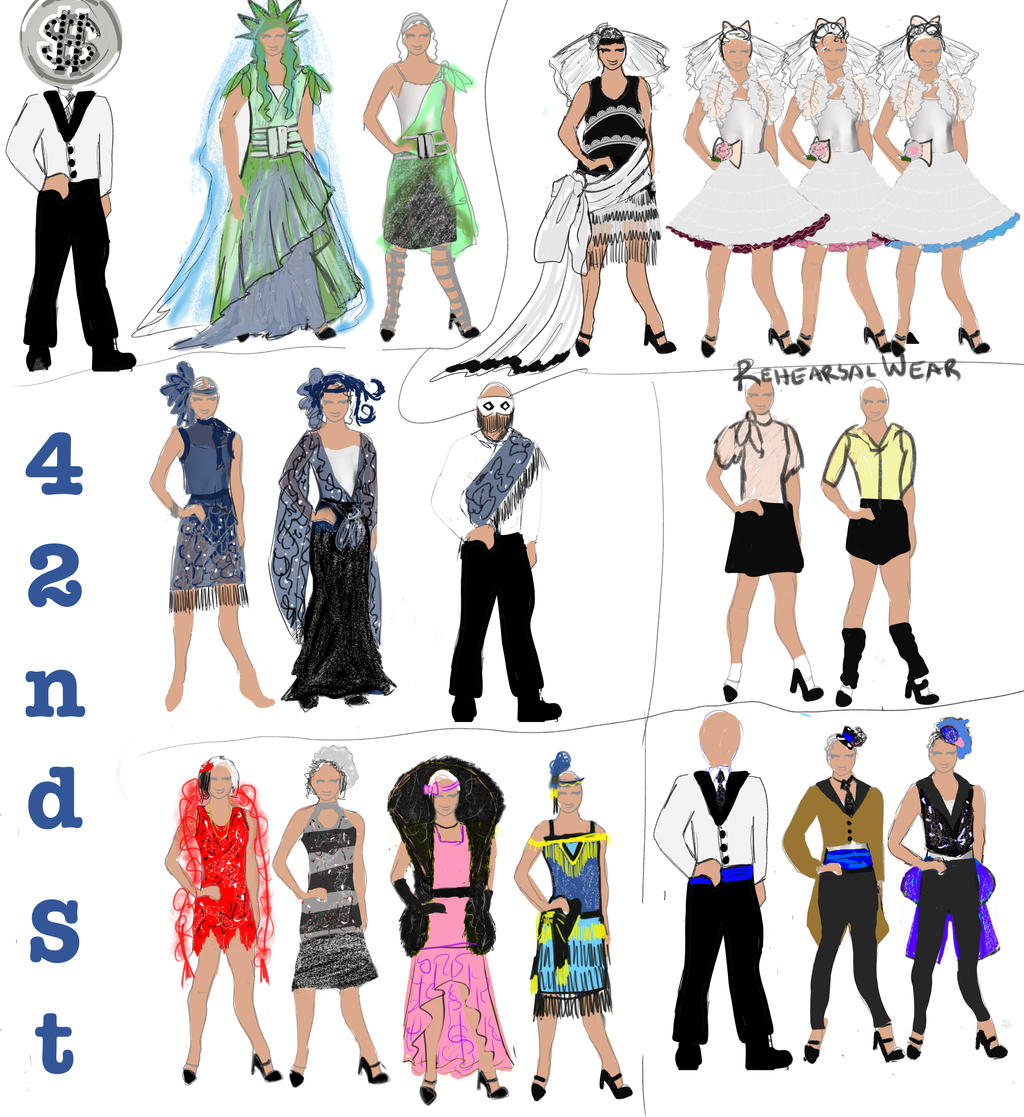 Watch
This was the costume plot for 42nd street. I was the Costume designer and Costume Head, meaning I had to design, create, and run the the backstage aspect of costumes for this show. Luckily, I had a few super talented helpers to complete this technically crazy show.

These were the prelim sketches for the major dance numbers. Most of the show, the characters were in rehearsal wear or daywear, which were all stock pieces. Then, I created sets of pieces for the other dance numbers.

Eventually, I'll post actual pictures of the show so you can compare sketch to final looks.