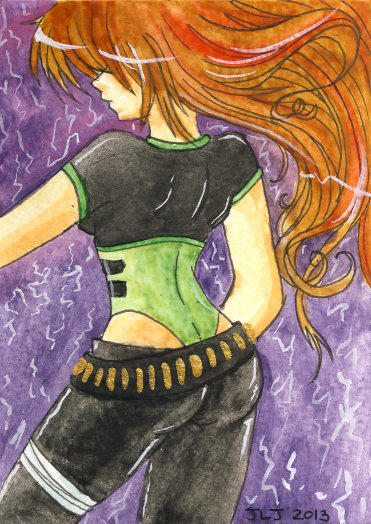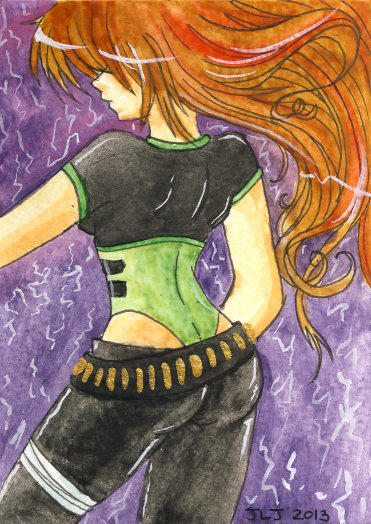 Watch
atc #20 - assassin

media: watercolor

She is a heart attack waiting to happen

Reply

Very nice. Another one that I really like!
Reply

this one i was so so with but its crazy cause alot of people like it more then i thought really

might put this one up on listia for auction though
Reply

I dunno. I think it is mostly because you don't draw from this angle a whole lot. This one and the last one were back shots, so I like it because it is something a little different.
Reply

lol yea i was going in one direction with the last 2 then it just did its own thing, i do like the back shots though

Reply

Reminds me of kim possible.
Reply