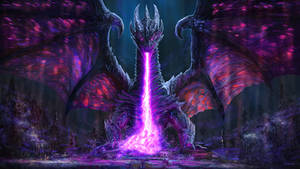 Level 1 - Dragon
Join the Dragon tier and get access to breathtaking 4k wallpapers without watermarks. You'll also get exclusive bonus content, including sketches, works-in-progress, and stunning 3D renders. Plus, you'll be invited to join my Discord community where you can chat with other subscribers and get direct updates from me.
---

Description
Commission for 2CGaming. Long time no see, and still the activity here is full of life! I really hope you like this demon dragon, sorry for the watermark, you understand

Stay tuned because dragons will roar on August. Not because of the Smaugust, it's just a coincidende, but I will have tons and tons of dragons to share. My next Kickstarter project will be revealed little by little! Follow me on instagram
Dragolisco
to know more, you will be more than welcome there!
Image size
1169x1654px 807.8 KB