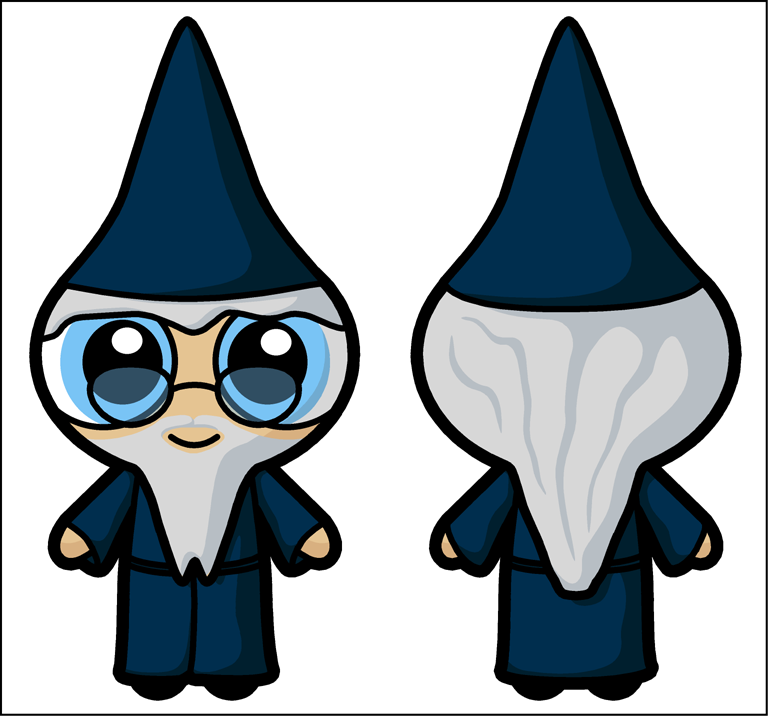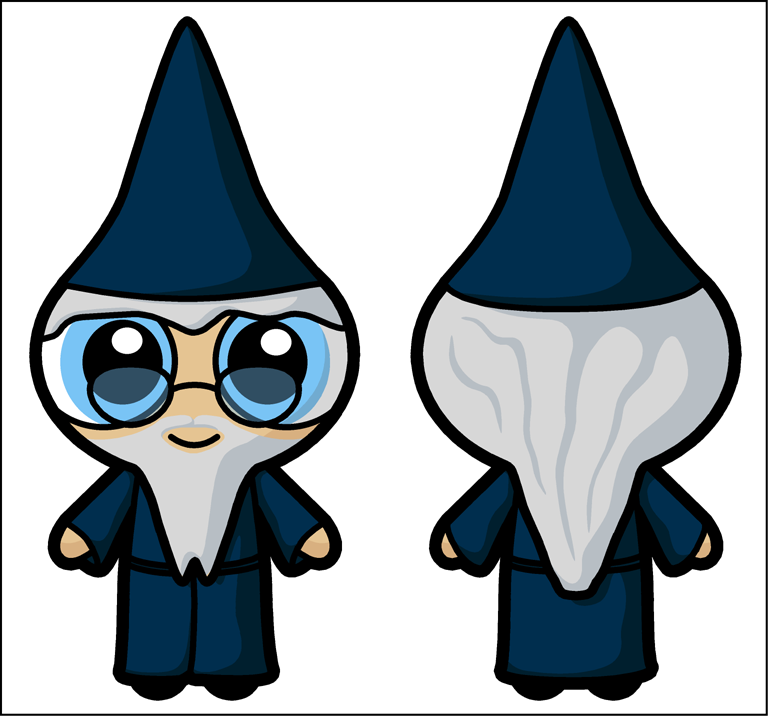 Watch
Nearing completion of the art on the card/board game I designed about these wizards making spells and battling it out for Loot, I figured I should put up the basic character template models for each of the wizards in the game, rather than just their card art. So here they are.

This is Dan D. Magician, from front and back, who has high Soul but nearly no Intelligence.

This was all composed and created in FreeHand MX and cleaned up in Photoshop CS.