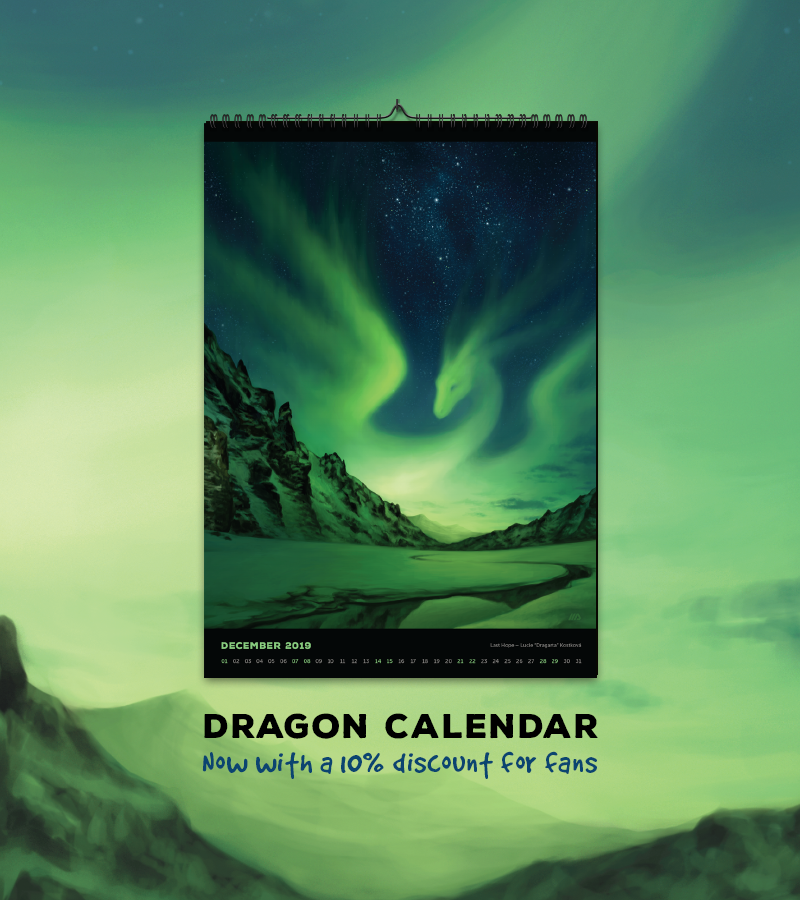 Don't have your
Dragon Calendar
yet?
We are already preparing a reprint and as a small thank you, you can order it now even with a 10% discount! Simply visit our e-shop and enter a coupon: dragarta2019
Thanks a lot for your support and sharing! This discount is valid only until 10th October 2018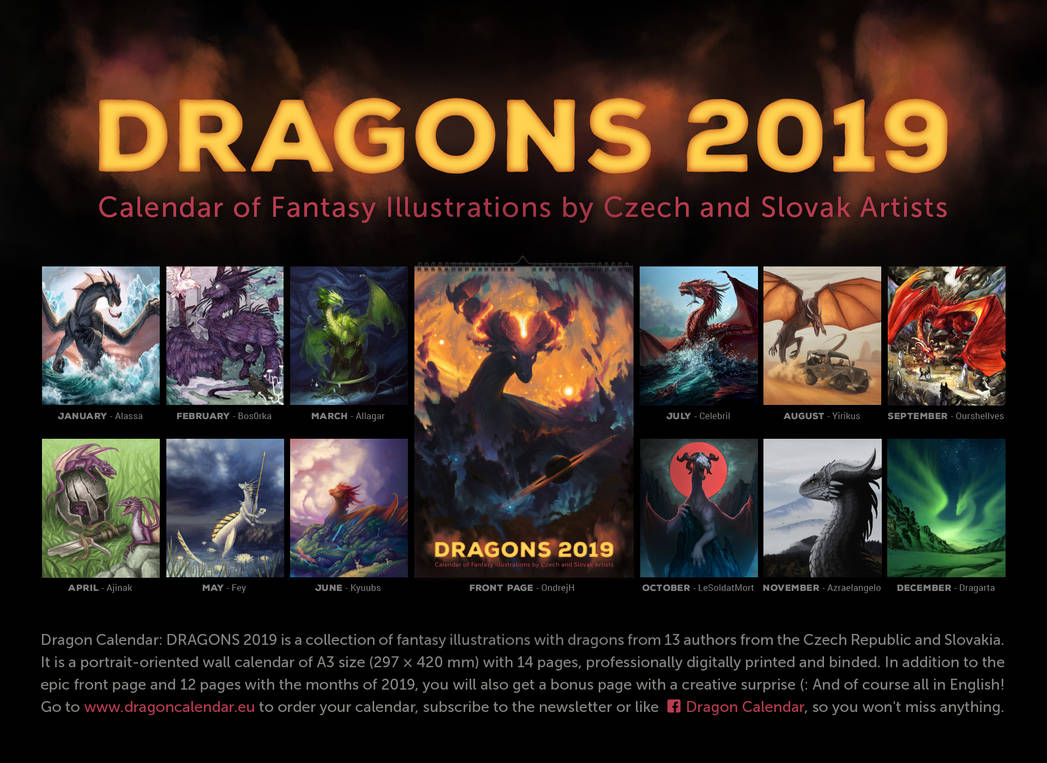 Dragon Calendar: DRAGONS 2019 is a collection of fantasy illustrations with dragons from 13 authors from the Czech Republic and Slovakia. It is a portrait-oriented wall calendar of A3 size (297 × 420 mm) with 14 pages, professionally digitally printed and binded. In addition to the epic front page and 12 pages with the months of 2019, you will also get a bonus page with a creative surprise (:
And of course this calendar is completely in English!
I you prefer Czech, you can
order yours here instead
.
Order your new calendar in our e-shop It costs only 10 EUR + shipping.

If you have any problem with ordering (you should use the Google translate button in the upper left corner to switch to your language), please contact me at
mail@dragarta.com
and I will be happy to help you (:
Go to
www.dragoncalendar.eu
to subscribe to the newsletter or like our
Facebook page
so you won't miss anything new about this project!

The selected authors of this year are: