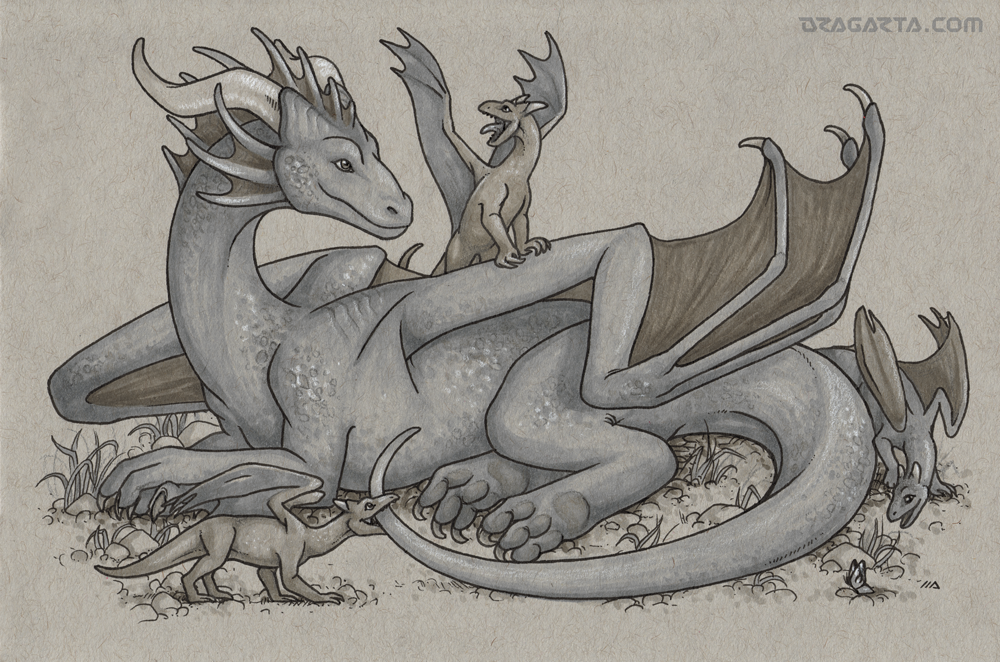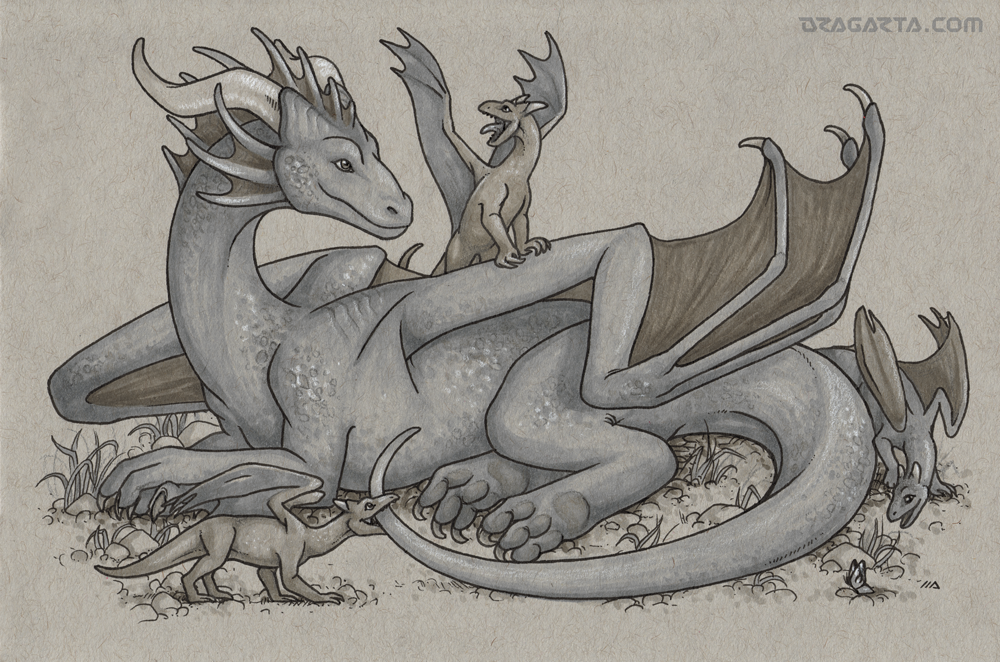 Second illustration as a reward for supporting the
Dragon Calendar
i
n our crowdfunding campaign.

This one is for Petra who wanted to draw a dragoness with babies.

Thanks again for supporting this project!

Dragon Calendar: DRAGONS 2019 is a collection full of beatiful illustrations, perfect gift for all the Dragon lovers! It is now available in two languages, you can choose between an English or Czech version. Order your new calendar in our e-shop It costs only 10 EUR + shipping (use the Google translate button in the upper left corner to switch to your language).
- - - - - - - - - - - - - - - - - - - - - - - - - - - - - - - - - - - - - - - - - - - - - - - - -
See also my:
Facebook
-
Homepage
-
Shop
-
Commission info