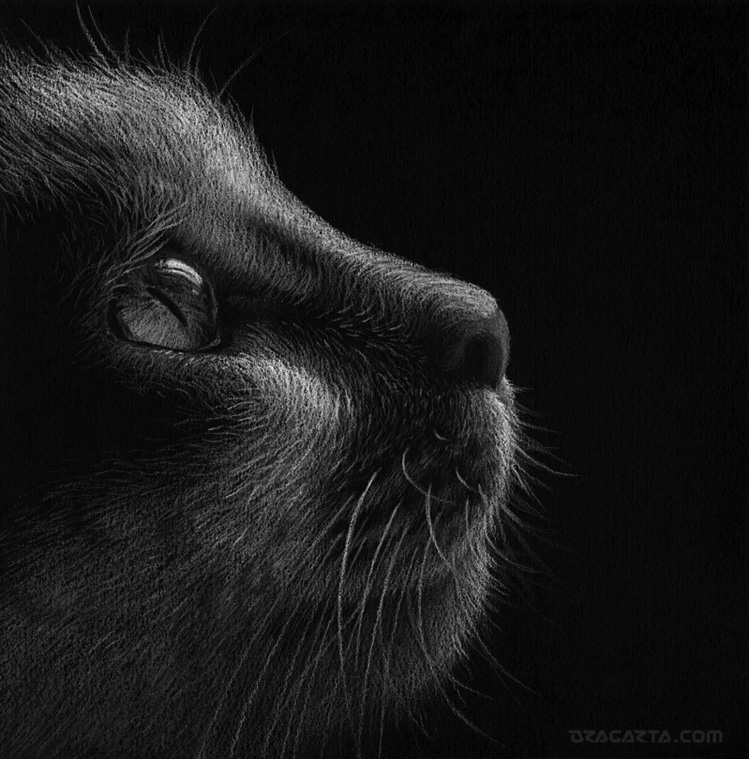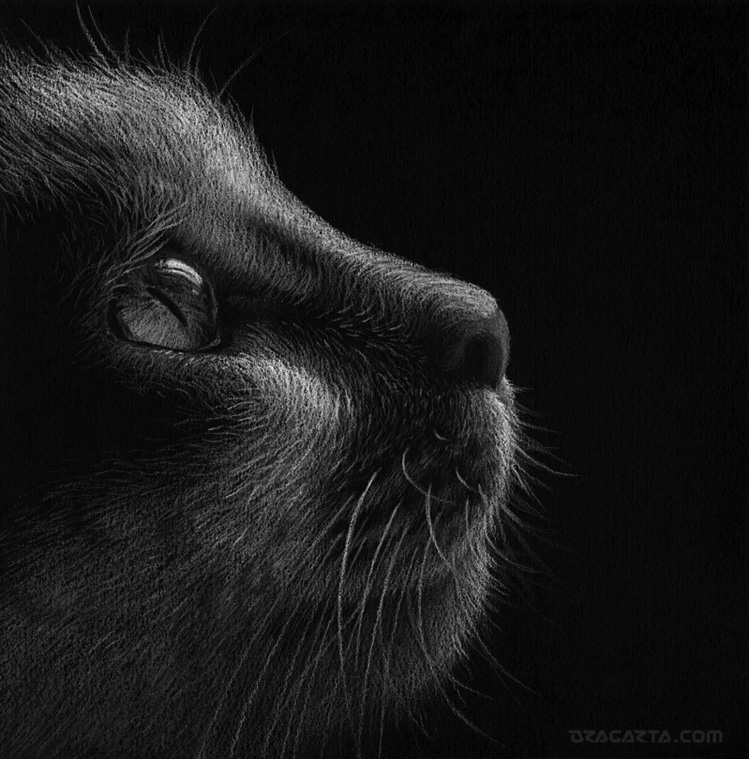 Yay for original titles! So, I wanted to draw something different and practise drawing realistic animals. I've found one really beatiful photo and deciced to dedicate it to my grandparents because they have beautiful white cat too. And another thing - this was my first try with Prismacolor pencils and I must say they are really great!
Prismacolor pencils on black paper, about 8 hours of work
Reference picture -
eyadness.deviantart.com/art/Ca…
by

Daily Deviation
Given 2011-01-21
Cat
by =
Dragarta
=litttle-princess
says, "I saw this picture a while ago and I admit it!
= Dragarta
got me. I thought it was real. The way she made the cat's eyes, light and shadow effect.. everything is perfect, and honestly I think this drawing looks more real than the reference she used to do it, no kidding." I have to agree. At first I thought it was a photo but soon realized it was quite a detailed traditional art! (
Suggested by litttle-princess and Featured by WDWParksGal
)