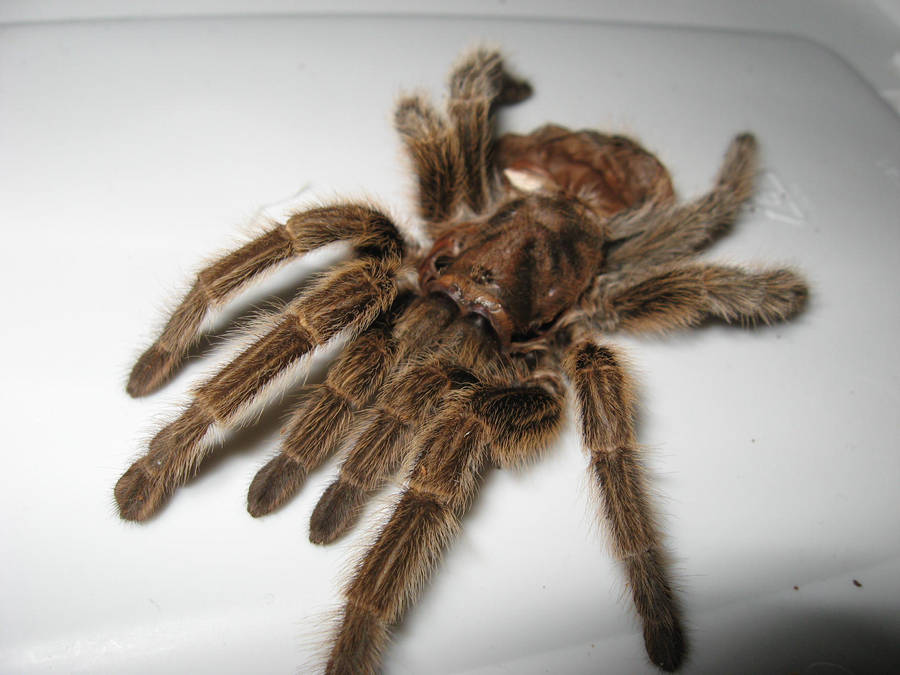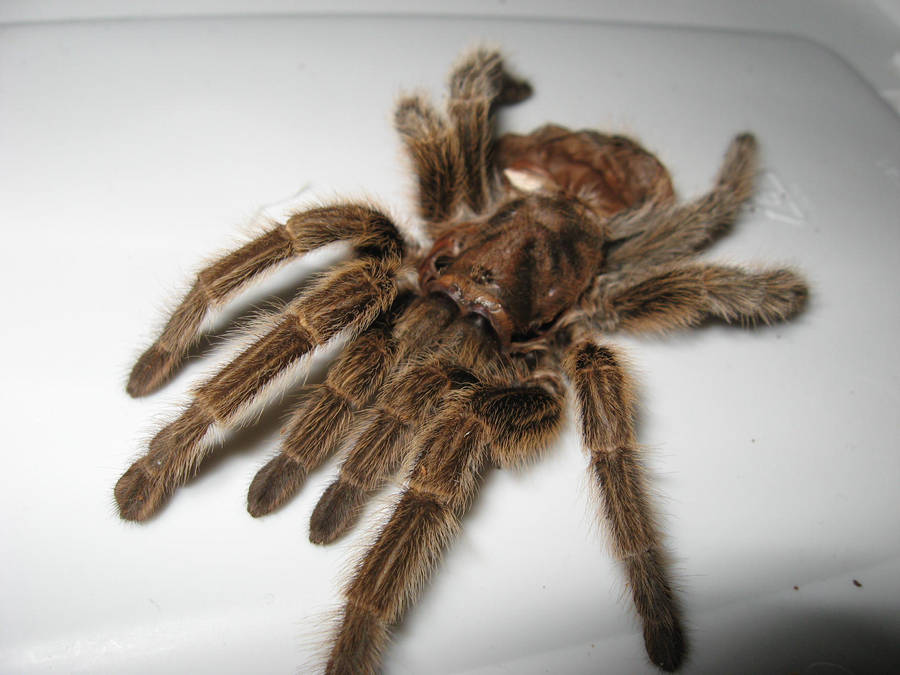 My rose haired tarantula. She died from an improper molt. RIP Jessica. I still have her molt and her body in preserved in alcohol.

Aww jeez, that's very sad to hear.
My condolences, its always sad when a beautiful spider dies of such a thing. ):
Reply

Yeah, it was a dry year and I made the newbie mistake of not spraying mist of water on her. I always kept a good supply of water around but when she's molting she is stuck in one spot and obviously can't drink it.
Reply

That really sucks, I hope you haven't been too hard on yourself I'm sure you did your best to your ability to help her.

A lot of people have such arachnophobia but never realize how vulnerable they really are.
Reply

Yeah, my first one was a male, Dagny. He died of old age. They uh, don't generally last much beyond the breeding season and thats why people prefer females which can live for decades. I noticed he wasn't eating and drinking as much and seemed cold and sluggish. Usually he'd happily rip apart grasshoppers and dip his mouth in the water bin and then zoom around his enclosure looking for more. He became cold despite the heating pad and light keeping it warm in there. His body language changed. For example when I took him out to inspect him he climbed up into my hair and just sat there. Eventually his bodily functions just shut down. I walked in one day and he was in a death curl. I cried more for him than I did my mother's dog dying who was 17 years old, human time.
Yeah, they are most vulnerable molting and it's sad they arn't more understood to be an important part of the ecosystem.
en.wikipedia.org/wiki/Texas_br…
Reply

OH! I didn't know that males were more seasonal, although it does make sense in a nature aspect.

Arachnids are very misunderstood and under appreciated, so its nice to see and know someone else cares for them.

Thank you for sharing your story on Dagny, its never easy to share something painful so I do appreciate you opening up to me on it.
You obviously cared for him, and I'm sure he was a very happy tarantula under your care.
Reply

I love spiders! They make a lot of cameos in my strip

Reply

I'm glad to hear that! I'll definitely be looking through your past comics and watching for your future ones.

"I'm not sure about this. You know how I feel about spiders."

"Nonsense! Spiders aren't scary! Think of all the killer loot we will get! Now grab your mace and let's do this!"

Spider queen: "SCREEECH!"

[Tiggz charges foward, chops off the Spider Queen's legs and impales it with his sword]
"Yes, Tomes! Look upon a TRUE warrior. Maybe some day you will be as brave as I am!"


"Dude, what's that black stuff?"



"Ahhh! Spider babies! EVERYWHERE! Get 'em off! Get 'em off!! Get 'em off!!!"

Reply

The same thing happened to my tarantula, Brittany. His molt just didn't go so well. :/
Reply

I had this tarantula for a week after I got it from Petco. I didn't touch the tank she was in or anything while she was molting. She just...died. She was alive a bit after her fangs hardened. I did everything by the book, so to speak, but it wasn't enough =/
Reply

aww. that is sad to hear.
Reply