Journal Entry:
Sun Apr 19, 2015, 10:54 AM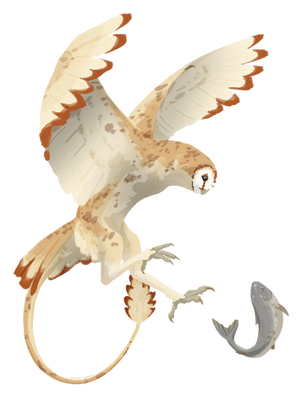 Every Draco Stryx, and their rider, must hunt and fish in order to provide for themselves and their people. And for you, every Hunting/Fishing image grants you +2AP.
Tracking your Activity Results
In order to participate in Scavenging you need to have an Activity Tracker set up.
Don't have one yet? Click on the journal link below!

How to Create an Activity TrackerWhat's an Activity Tracker & why do I need one?
An Activity Tracker is the central place where admins will post the proof comments of your rolled activity results. Previously rewards were rolled in the comments section of each seasonal activity journal, but starting with the Summer 2019, DracoStryx instead will instead be rolling the results to your Activity Tracker. With this system, your items should hopefully be a bit easier to keep track of, both now and go forward as the DeviantArt site transitions to Eclipse.
Remember, your activity tracker will contain proof of all your rewards for activity participation, so if you ever find yourself wanting to scrap an old Activity Tracker, be sure not to delete it unless you are sure you have sent all the items in it to your Inventory.
Requirements
Trackers may be posted as journals, as literature deviations, art deviations, or kept in sta.sh.
Every journal should have at minimum four comment threads.
Thes
Rules:
If your Stryx is blind they must receive Blindness Training before they can hunt or fish!
Basic Training provides a +10 bonus to success rates, and a +10 chance to find Prime Meat/Fish for Ascended Stryx!
If your Stryx has Crippled Wings, they can NOT be depicted flying! They may only hunt on land.
If your Stryx has Brittle Bone Syndrome, they can not hunt or fish at all.


TRAINING/TRIBUTE images do NOT count.
You may draw a maximum of up to 3 Stryx in Hunting and Fishing entries.
You can not re-use or recolor these images! All images must be original.
Images must be able to count for full AP (see The Path to Ascension), with stryxes being at least 300 x 300 pixels.
Almost any animal is acceptable as prey, from modern animals to prehistoric or fantasy creatures!
Prey MUST be visible!
Maximum 5 entries per day.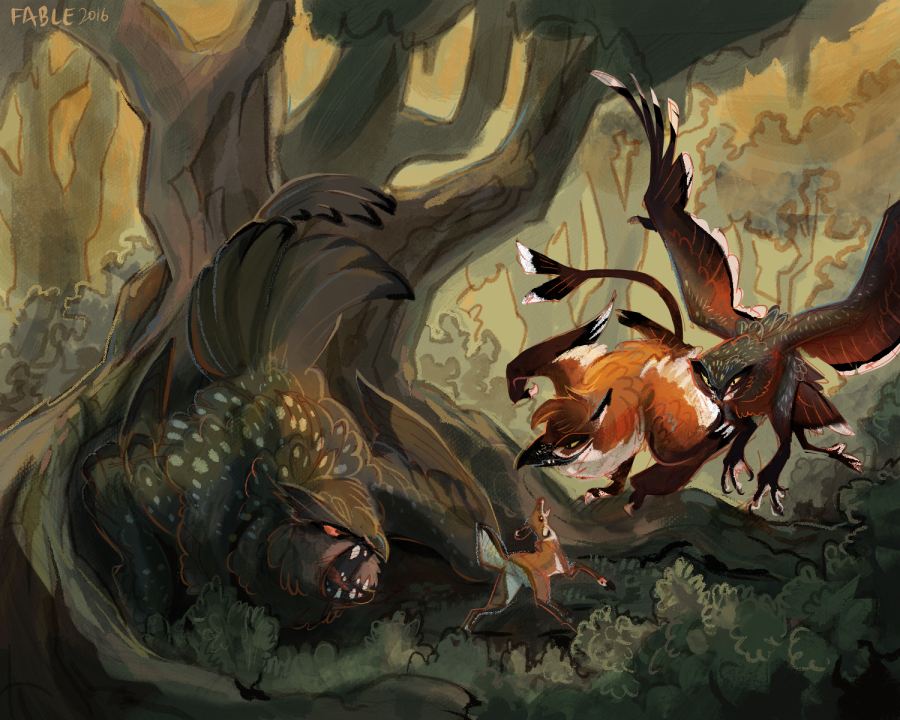 To hunt, draw or write about your Stryx hunting their prey in the air or on the ground.
Entries must be full body, colored, with background.
Rider is optional.

Literature entries must be 600 words minimum.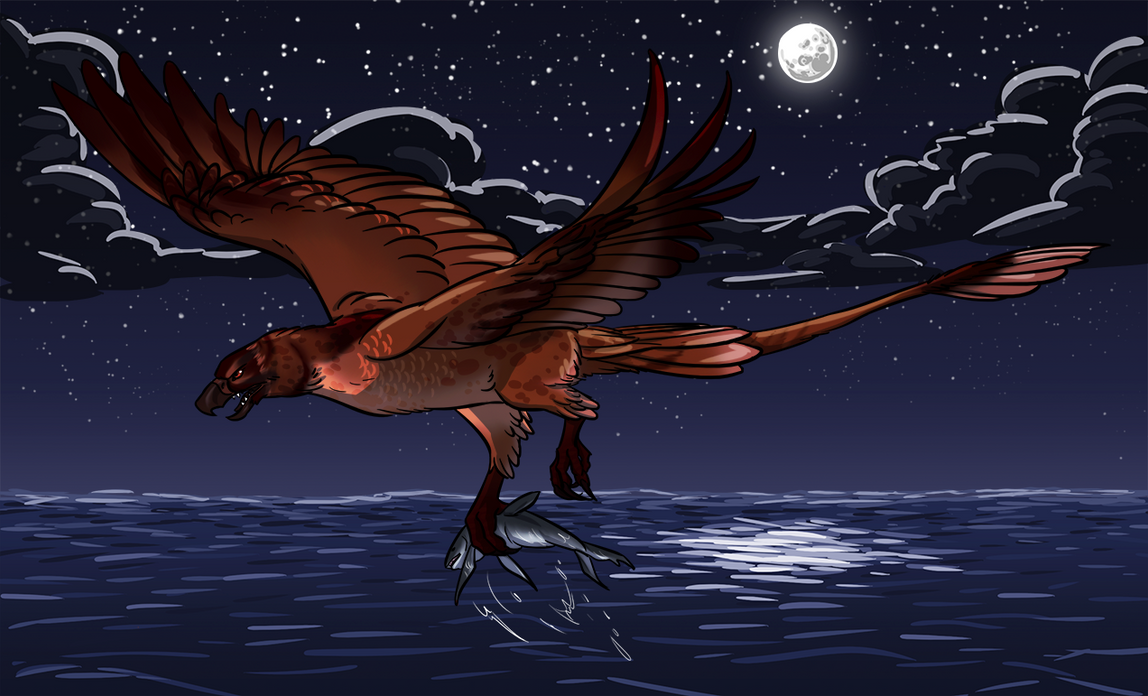 To fish, draw or write about your Stryx plucking prey from the water.
Entries must be full body, colored, with background.
Rider is optional.
Literature entries must be 600 words minimum.
Are AP Sheets Allowed?
Sheet-style hunting/fishing will ONLY be allowed if they look like this...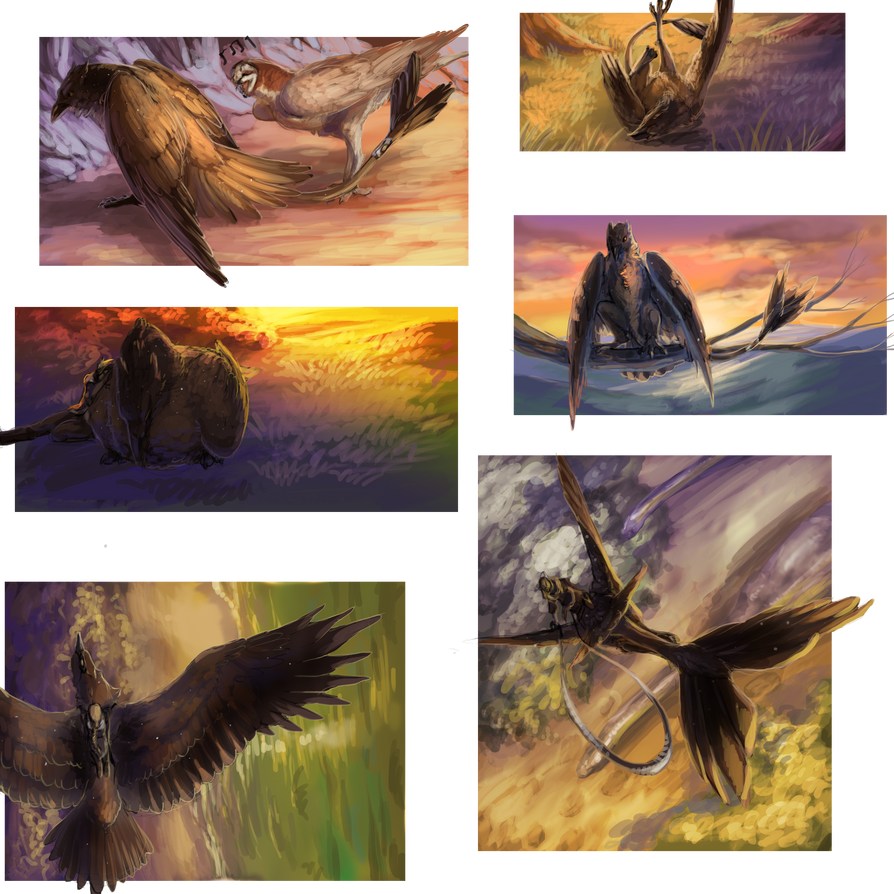 Panels must be clearly separated.
If your sheet looks like
this
, it will not be counted.
Success Rates

The higher your Stryx's status, the better their chances are of hunting successfully!




Omega:

25% success rate
Common & Good Meat/Fish




Alpha:

50% success rate
Common, Good & Excellent Meat/Fish





Legendary:

75% success rate
Common, Good, Excellent & Prime Meat/Fish





Ascended:

100% success rate

Common, Good, Excellent & Prime Meat/Fish
Partnership Boost
Sending out a non-ascended stryx to hunt or fish often ends in them coming home unsuccessful. To prevent your non-ascended stryx from failing a hunt, though, you may pair them in entries with a more experienced partner to ensure they don't return with empty talons.

Drawing your stryx alongside another player's stryx of higher rank in activity entries will give them a Partnership Boost and allow your stryx's entries to be rolled at the Partner stryx's rank. If your stryx is Omega and pictured alongside an Alpha Partner, your stryx can be rolled at the Alpha success rate. The same is true of Legendary and Ascended.

The Partner stryx in the image doesn't have to be a flock member in order to receive the Partnership Boost, but it must be owned by another player (no starters), and should be rollable in the entry. You'll need to link the import of the Partner stryx pictured in your entry comment to receive the boost under the line in the form for "Partnership Boost". Leased stryxes owned by another player and being rolled by you will still count for the Partnership Boost.