Journal Entry:
Thu Apr 23, 2015, 12:04 AM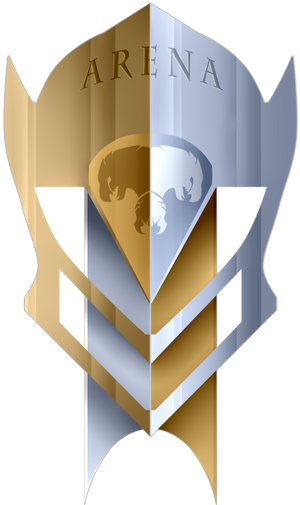 The Arena is the ultimate event location, a Coliseum where riders compete with one another, pitting Stryx against Stryx for Rank and Awards, and to prove which dragon is the fastest, strongest, and most intelligent.

Reply

Only battles are currently opened, please click on the title above the picture labelled Battles ~Alri
Reply

HOW are the winners choosed from a stryx? for example, there needs to be a winner in races and battles, and what KIND of rewards can the stryx get?

I mean i would not get my trusted stryx into a arena without a nice payoff, if i was the rider

will there be more informations about the arena later on?
Reply

The titles of each activity listed is a hyperlink to a journal with further information that explains the activities and potential rewards further. Activities are rolled RNG via the DracoStryx rollers, which are linked in the battles journal on the very bottom of the page. Right now only battles are live, the race journal is WIP and the shows roller hasn't been coded yet but the journal explains the activities as they will exist later on.

--Dizzy
Reply

Will races and shows be just as prominent as battles? And will they also relay on valor points? I personally don't want to participate in battles cause I don't like the idea, but I wonder if it's worth to prep for these non-violent classes.
Reply

They will be prominent, yes, and will have similar point systems as Valor! However, the mechanics will be a bit different from battles.
Reply

It says nothing about basic training? is this an woopsy or do stryx just need to be alpha to enter?
Reply

Very delayed response, (I only got feedback now, apologies from my end) but yes; basic training is required

Reply

Ah yes, Basic Training will be required. We'll be sure to add that in, apologies for the woops!
Reply

When it does open, could you pit your own stryx against one another?
Reply

Not a mod but founder replied to lower comment. It will be a little longer wait as coders have RL matters. ;3
Reply

Is there a date among you admins when the arena will be opened?
Reply

Our coders have been bogged down by some RL matters, so it'll be a little bit longer, as I had to find a new coder and am still finishing things up. But I'm aiming for January/February.
Reply

i know the arena is under development but im just curious about how we would know who wins a battle? how would that be decided, art wise?
Reply

There will be a stats system in place, so stats will basically be rolled against one another. The higher stat Stryx is not guaranteed to win, it just has a better chance at winning, and each battle will help gain XP and points that can be placed in different stats depending on what competition you enter. Art-wise, you just have to follow the prompts/requirements.
Reply