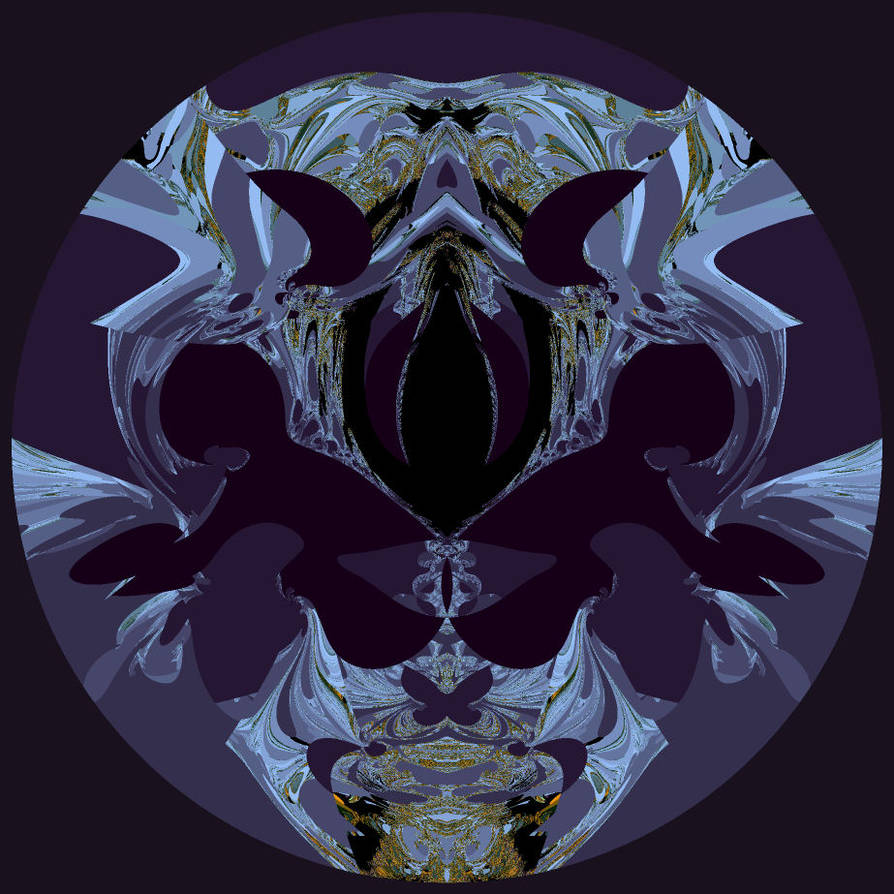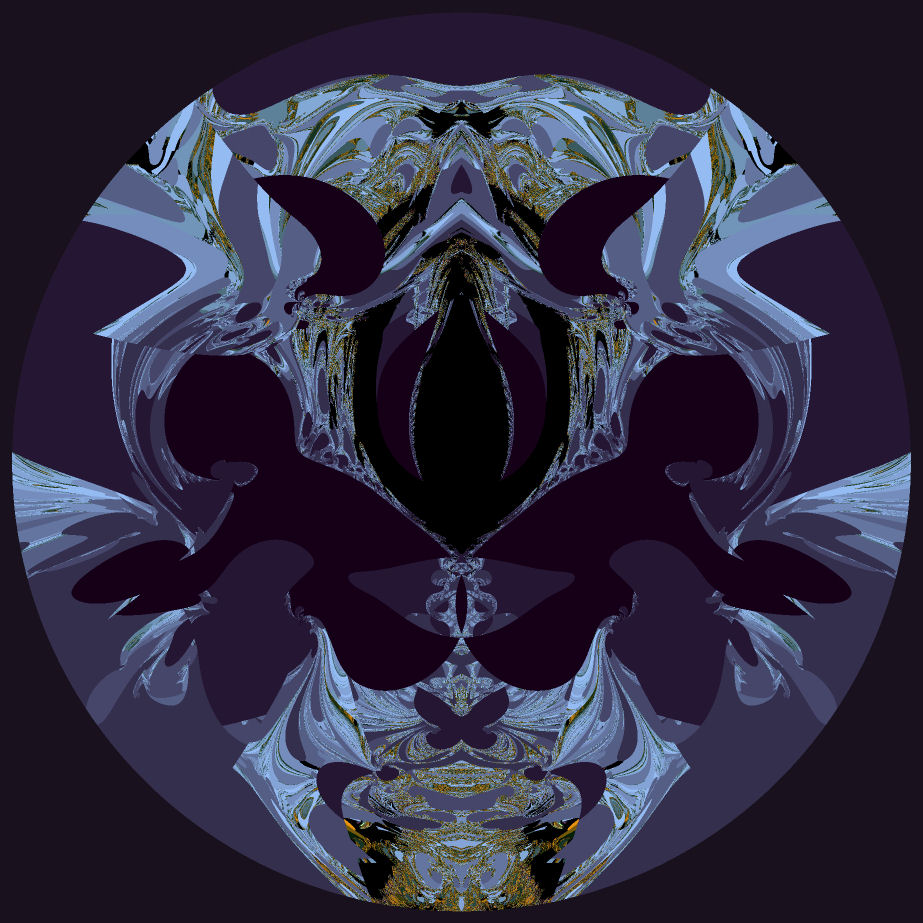 Watch
I probably spent way too much time iterating user formulas on
XaoS
, a fractal program that until now I had barely used. All the same, I found a nice set of segmented fractals, some resembling trilobites, others lice (of all things), yet others bees.
In the end between enough formula splicing in Notepad++ to actually reach the pertinent string length limit for XaoS, trying to find something that was sufficiently isolated in the fractals' circular frame that it could be cropped out, I found one that filled the frame yet was rather reminiscent of an aggressive
tiger beetle
. I thus changed my tack, and attempted to find a good color scheme that suited the fractal's structure, besides keeping the outside of the frame dark. I think this is a serviceable choice even if the bits that suggest mandibles are more surmised than actually seen.
Rendered in XaoS 3.5. Rotation and cropping and *.jpg compression in Paintshop Pro 9.