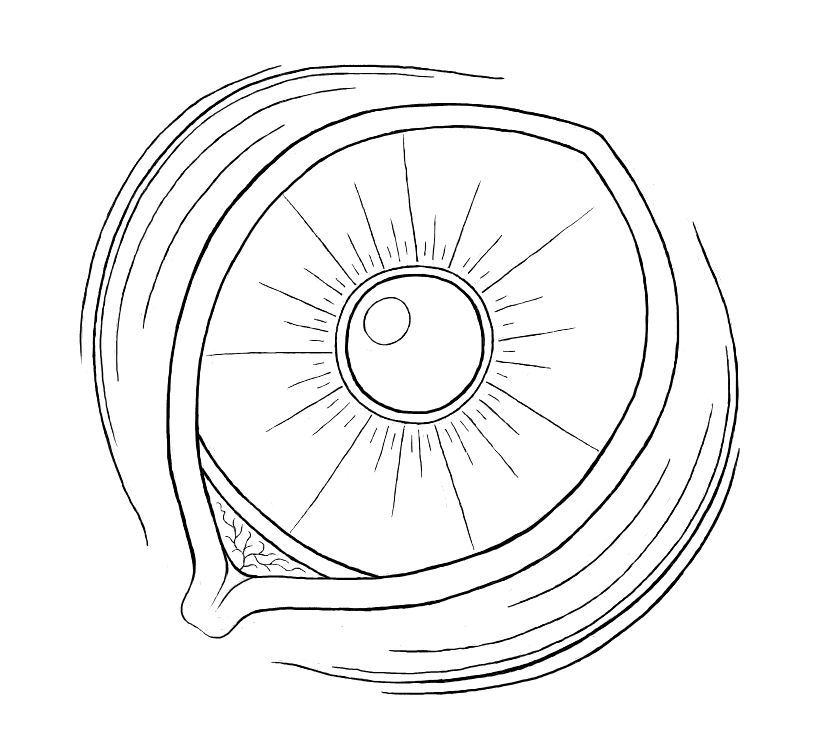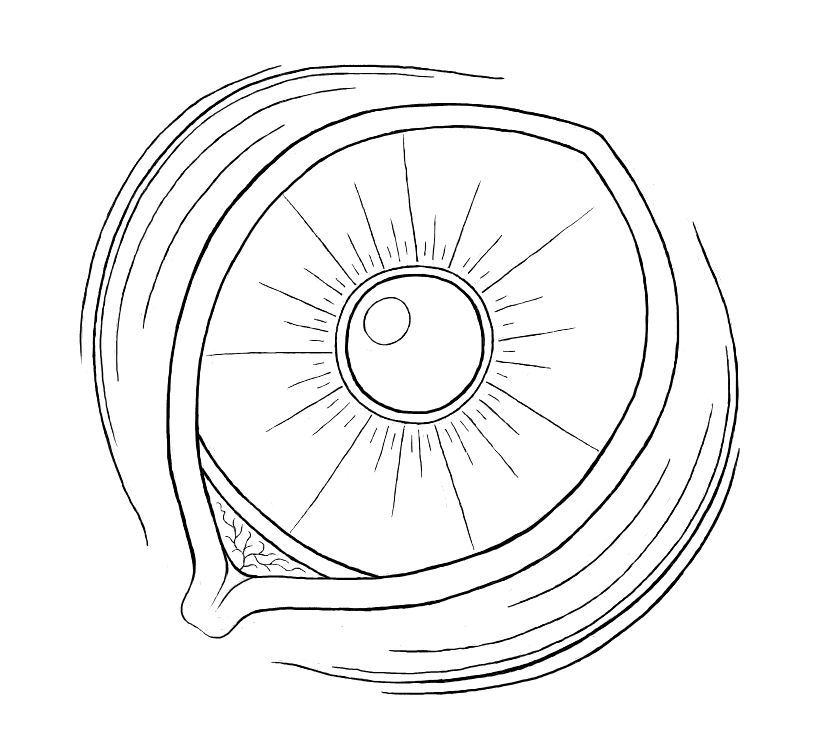 A program on the list for the compatibility/stability check is rather involved: it uses a specific language, thus I need to go over the documentation first so I can have a better grasp on its capabilities. In the meanwhile, the breaks from learning will consist of either doing the check for a more straightforward program or revisiting programs already done. Thus you have
a revisited
theme
: a generic tetrapod eye in detail, done on the OneNote sketchbook I mentioned
here
. This time around I did it all in black and white ink.
Incidentally, an initial impression that I probably would have been better off using the note-taking software for a digital student's notebook instead of a combination of Photoshop and Word is belied by OneNote's idiosyncrasies (and probably wouldn't be helped by the low-end laptop I had at the time). While resolving conflicts with the security program helped to some extent, it is still unintuitively particular about how you do things and as a result I spend way too much time cleaning up after myself. This drawing for instance was started about a week ago but inbetween salvaging notebook sections on my main one, I only managed to finish it satisfactorily today.
And speaking of Comodo Internet Security, it's starting to wear thin on my patience.
---
Done in digital ink pen via Wacom tablet on OneNote 2007. Cropping and *.jpg compression in Paintshop Pro 9.