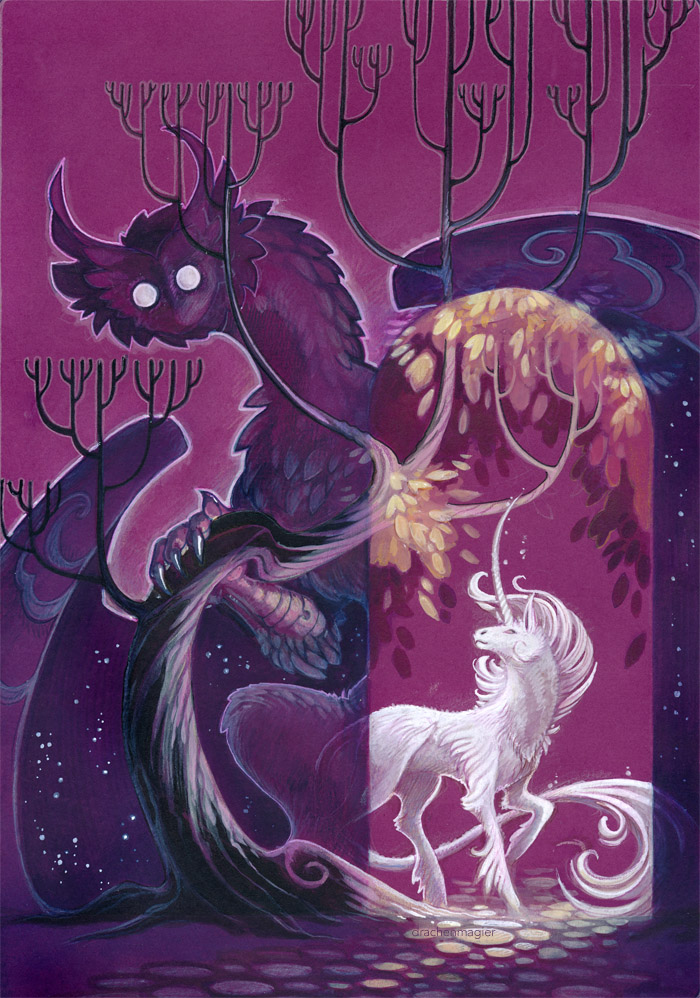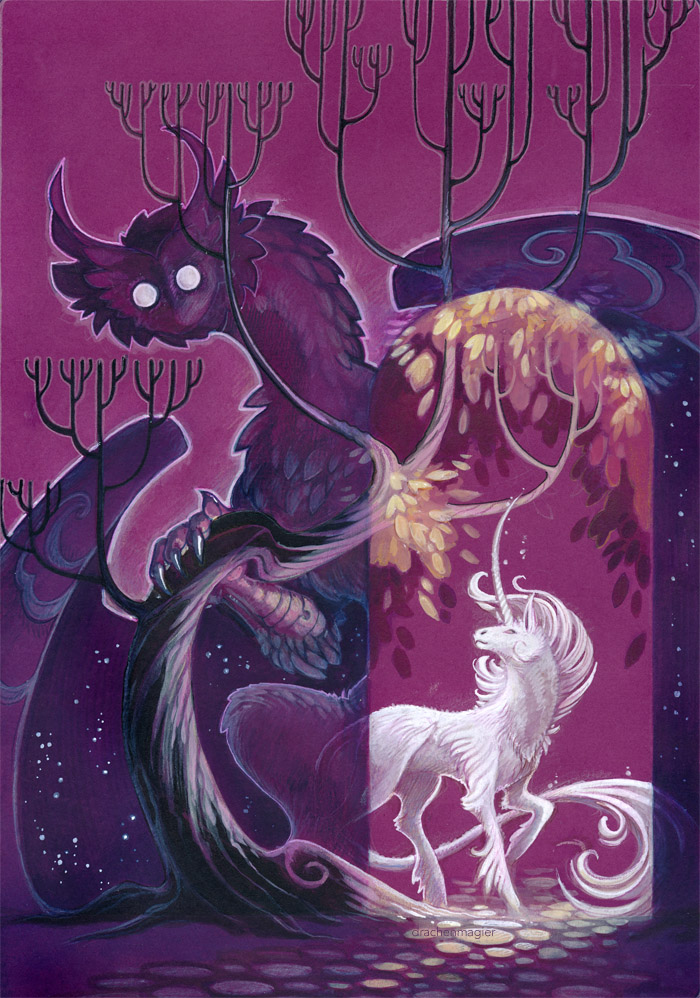 Watch
"Have you ever noticed how even completely bare trees still seem to have foliage if seen under the light of a streetlamp?"
Traditional media (acrylics mostly) on colour paper.

Daily Deviation
Given 2019-01-31
It is very original. I like the way you made the whole pictures aura emanate mystery and I love the fact that their is maybe 2 mythical creatures in one picture.
The unicorn and monster. Also the way you make the picture is very neat and the colors go against each other leaving a clean dome shape around the unicorn.
The monster is very original as I said before and it reminds me of the moth and lamp meme .there is a lot of detail and I also love the way you made the picture(it makes it look like a chalk painting).

P.S. (the monster reminds me of a gryffin and a moth)😃😃😃
The Artist thought this was FAIR
20 out of 31 deviants thought this was fair.
This work is absolutely stunning! It has an incredible contrast of purple, white and orange and looks absolutely amazing. It's very clean and crisp and you can tell the intention in each stroke!
It's very original, although the idea of the contrasting colors is quite common. The doorway is absolutely incredible. It looks like it could be apart of a story and the unicorn looks very majestic and you usually don't see unicorns in art look as well done as yours is!

The purple beast's face does look a bit wonky, but I believe it's because of his sullen white eyes, and his arm just seems a little off (I think that's just me). Their fur looks feathery and soft on the unicorn, but I feel more character could've been put into the purple beast.
Overall, this is an incredible piece. It feels like it could be the cover to an amazing story, but there are a few things you could've put more emphasis on. The unicorn does look like it has a bit more detail than his buddy, but this is an outstanding work of art. <3
The Artist thought this was FAIR
15 out of 16 deviants thought this was fair.