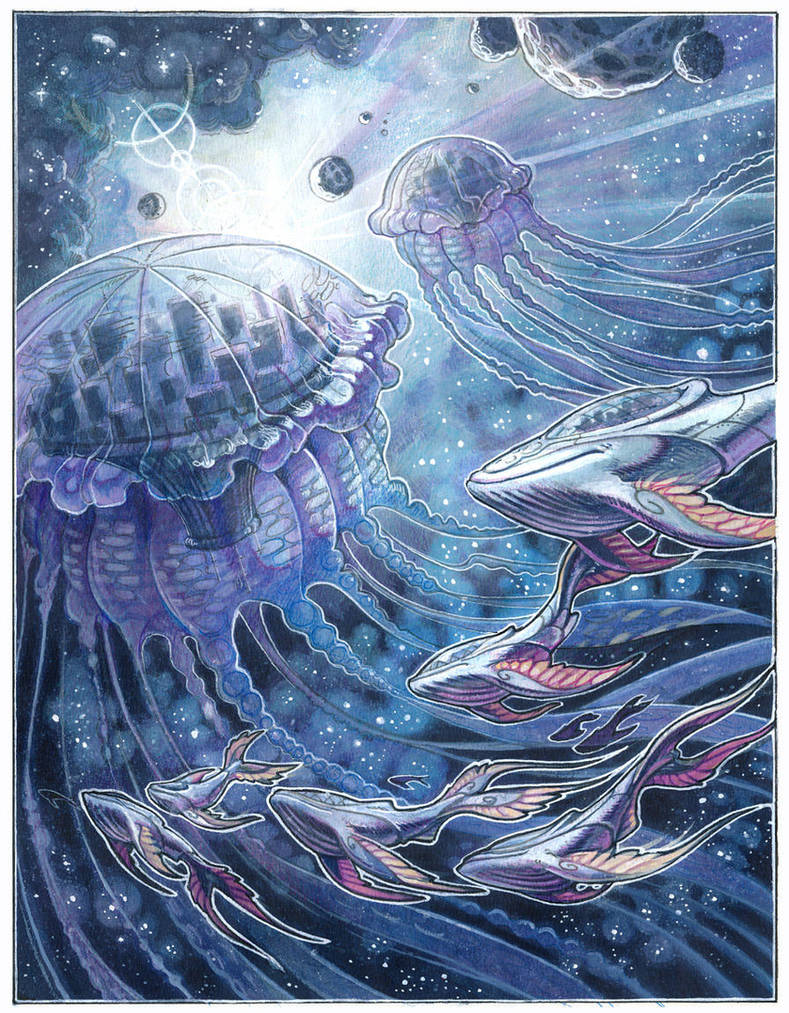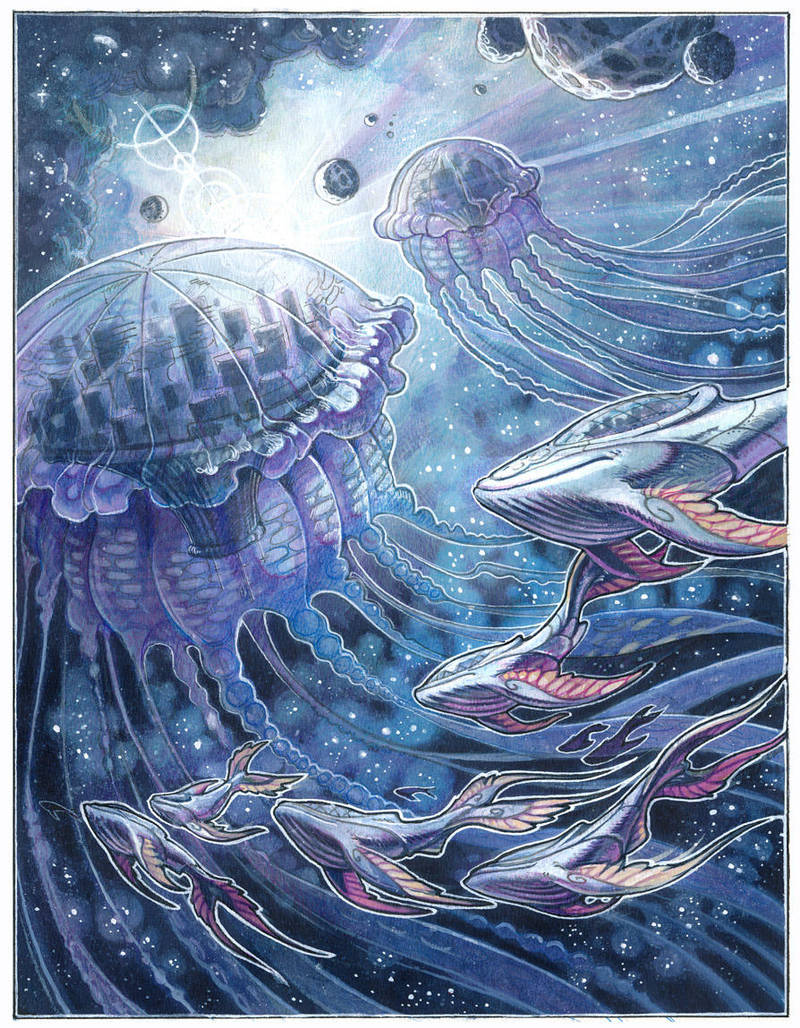 Watch
We never learned to travel faster than light. But it didn't matter: We became symbiotic with the universe and dove into event horizons.

A4, trad. media. And a bit of an experimental thing.

I was mostly listening to Mega Drive - Seas of Infinity and the OST of Hellblade while drawing on that one.

Daily Deviation
Given 2017-11-21
My immediate reaction was being overwhelmed; from the blends of blue and purple to the lines curving toward the light, this really pulls me in. It actually took a while to realize that those curved lines at the bottom were from the jellyfish since they matched the curved spaceships so well. The "whale-bird-ships have a nice design, and nice to see your jellyfish again used to show a city moving across space. Even the space looks nice and bright with sparkling stars and a hopeful light that they're heading toward. Overall it seems like another world with the freedom of this movement as they swim or soar through space. While the ridges on that jellyfish on the left look nice, the black ovals over the buildings seem out of place as if from a sketch (although looking at the bottom of the city shows a cleaner and more obvious brick pattern).
The Artist thought this was FAIR
20 out of 20 deviants thought this was fair.