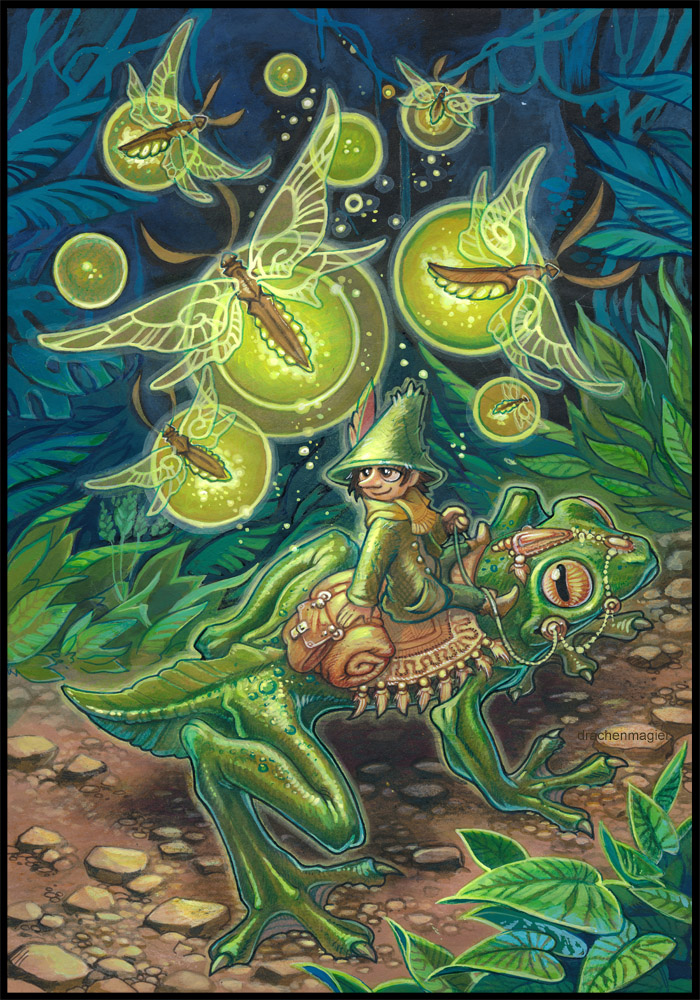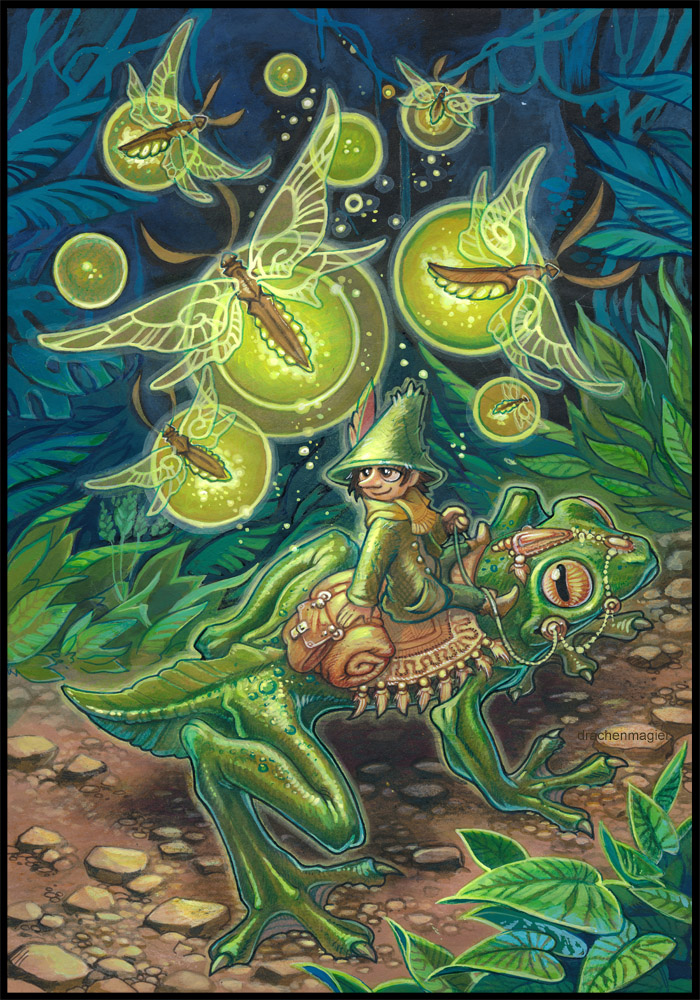 Watch
A gift for the mother of a really great friend.

One of Snufkin's adventures, while the moomins sleep during winter.

Acrylics on brown A4 paper
I absolutely love the blue outline on the wings. It makes the painting look as if they're really lit up by their tails. The anatomy of the frog animal is gorgeous, showing bone and muscle and web between digits perfectly. My suggestion is that the frog is seen from an above view. The fireflies and pebbles on the ground don't really give that impression.
One way you could remedy this would have been to place a firefly or two lower on the canvas 'below' the frog, or overlapping him. But it seems like the frog is the centerpiece, and moving the fireflies would really alter the composition. The pebbles shown slightly from the side have more depth, too. So my suggestion is maybe you could have shown the frog animal and rider from the side, more. All in all, this is striking and gorgeous, just with a little bit of an interesting perspective.
I love the way the green leaves fade to blue in deeper darkness, too! Great work! It really even feels like the perspective was an artistic choice.
The Artist thought this was FAIR
5 out of 5 deviants thought this was fair.