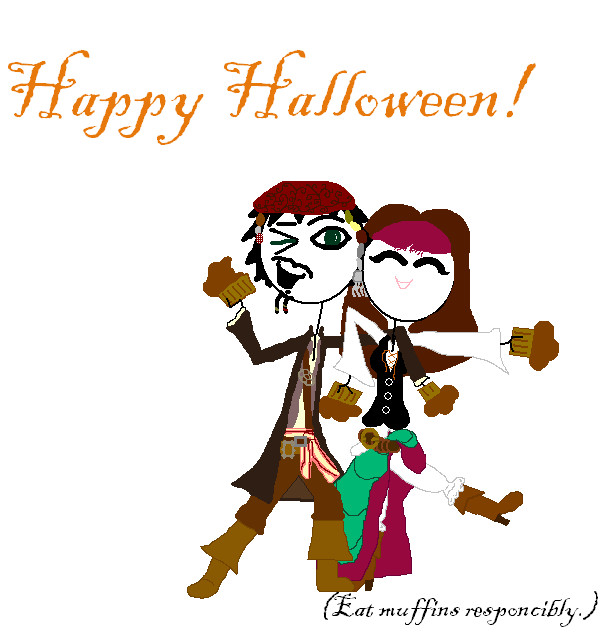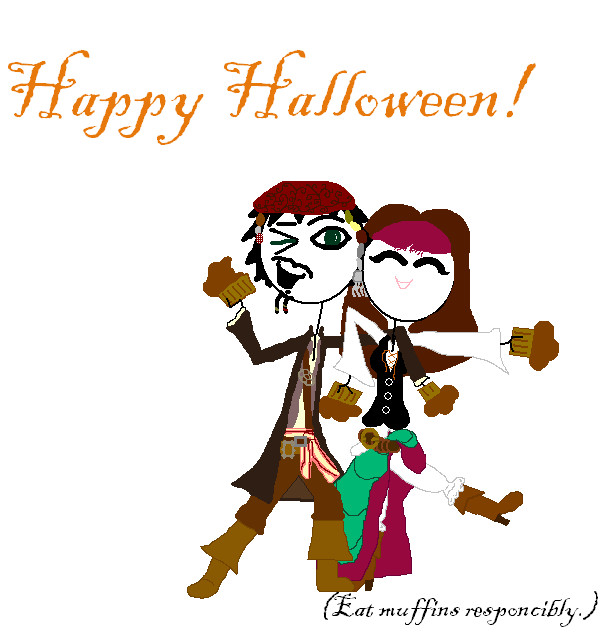 Watch
In deciding Jack's costume, I probably should have gone democratically but as soon as
said the words "rum muffin" I was sold.
Jack, however took more convincing. He loosened up after his first twenty muffins and got mostly in costume but was still refusing to wear the wig.
managed to persuade him in the end:
[link]
And, for those of you wondering, Ali did end up being Mrs. Lovette for Halloween but was busy baking and refused to pose for the picture... I assume she was making more rum muffins but one can never be sure.
(Don't know who Jack or Ali are?
[link]
*shameless self-promotion*)


Jack looks so cute as a pirate! I love his expression and the "eat muffins responsibly"!

Reply

Jack: *wink* Thankee, poppet.

Me: And he did not eat muffins responsibly.

Jack: Did too! I stopped myself after I lost count at one hundred.

Me: No. You didn't stop until you were passed out drunk on the floor.

Jack: Which is when I lost count.

Me: *rolls eyes*
Reply

HAha I like the disclaimer at the bottom.
Reply

lol! love it! *sings off key* oooooooohhhhhhhhhh- do you know the muffin man, the muffin man................
Reply

Jack: No, but I wish I did. He would be my very best friend.

Me: Then what does that make Bel?

Jack: A backstabbing wench who doesn't know what she wants even if she is torturously gorgeous?

Me: ... ok then.
Reply

Ahaha. Hells yes for rum muffins.
Reply

If I drank, I would totally make some. I even figured out how I could without the muffins falling apart.
Reply