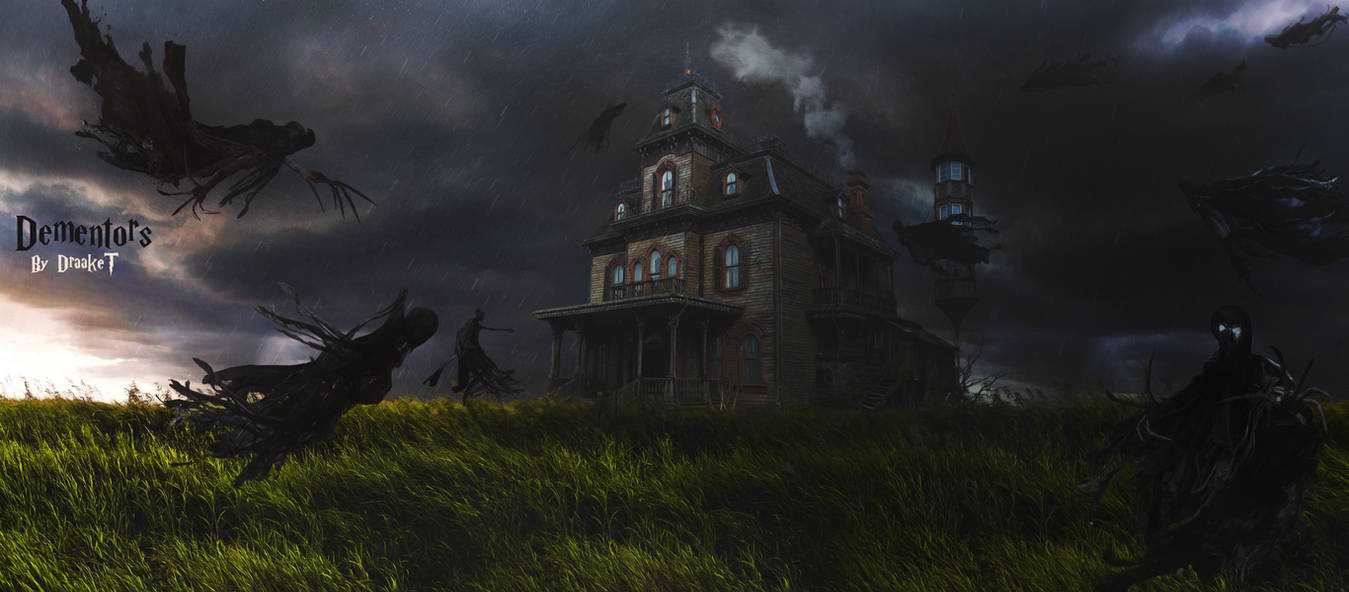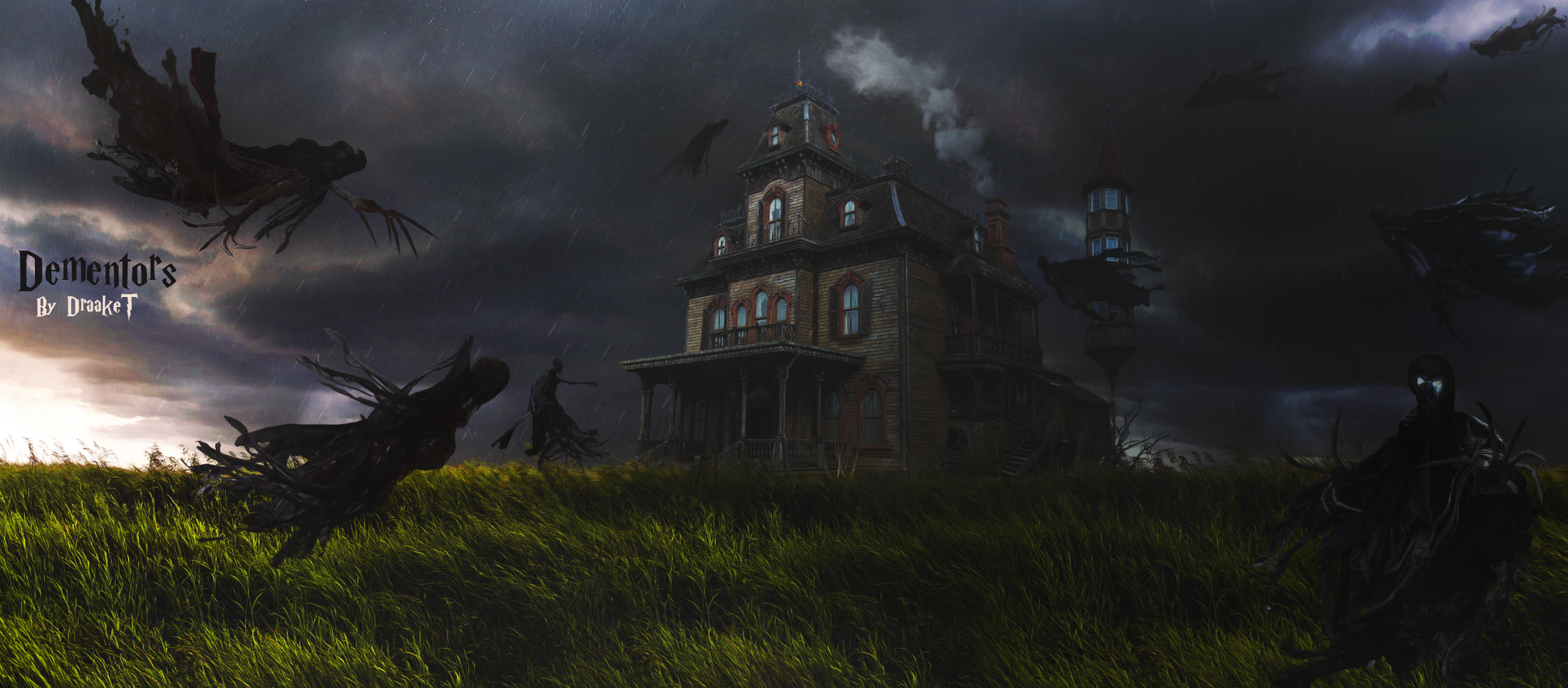 Watch
Thank 1000000 Erik

for the time spent to do this
CLICK ON THE IMAGE or DOWNLOAD BUTTON for FULL HD VISION
Final Update: Fixed multiple minor mistakes....End

Update: lighting optimized
Update: Reduced Saturation and fixed ambiental fog
Dementors/Dissennatori

FULL HD

No profit/No Commercial
After 5 months.......Finally i can start again to create! My computer was down and i was also travelling.
Similar works relative to this topic:

[link]
by
tamaraR
I love the artists back Harry Potter movie....and i love the brilliant Rowling mind.
Would you like create a "Dementor"(in Italian "Dissennatore")?
There aren't stocks about Dementors! But you can create something of similar by yourself.
How i made them....a little main guidelines to understand the concept. 1 thing is sure....the concept is simple but the
realization is so long long long long! WOW!
If you want, take a look these 3 TUTORIALS.......... Enjoy yourself.
sta.sh/01wbw4lwcrs4
sta.sh/01lfr7ouwi88
sta.sh/01yswrswrv4r
Well....you can imagine...i'm creating others things about this topic

Probably, i'll wait a little bit before Christmas or Christmas to upload them.
SECTION CREDITSHow to Credit:
By
CelticStrm-Stock
-------

------------
[link]
BACKGROUND:
By
AStoKo
------------------

------------
[link]
HOUSE COMPOSITION:
Main House: By
Gardek
-------------------------------

----------------
[link]
Ladder + Door: By
velvetcat-stock
-------------------

-------
[link]
Tree: By
gd08
----------------------------------------

------------------
[link]
Tree 2: By
AledJonesStockNArt
--------------------

------------
[link]
Chimney Smoke: By
kuschelirmel-stock
-------------

----------
[link]
&
[link]
Tower on the Right: By
Jean52
-------------------

--------------------
[link]
DEMENTOR COMPOSITION (Multiples Pieces)
Section Dress 1: By
Dewfooter
------------

------------
[link]
&
[link]
&
[link]
Section Dress 2: By
faestock
--------------

------------
[link]
&
[link]
&
[link]
&
[link]
&
[link]
&
[link]
Section Dress 3: By
mercurycode
--------

------------
[link]
(Used paintstroke2; paintstroke6; paintstroke4)
Section Dress 4: By
Titelgestalten
-------

------------
[link]
Section Dress 5: By
Dea-Vesta
----------

--------------
[link]
Section Dress 6: By
M-Twins
------------

------------
[link]
Section Dress 7: By
Valerie-Mrosek-Stock
-----------------------

----
[link]
&
[link]
&
[link]
Section Various Head Used + Hands Used: By
jagged-eye
-------

------------
[link]
By
dimelotu
-------------------

[link]
&
[link]
By
wolverine041269
---------

[link]
&
[link]
&
[link]
SPECIAL EFFECTS:
Rain + soft storm: By
JennyLe88
------------

-----------
[link]
Rain 2: By
PKArtist
--------------------------
------------
[link]
BRUSHES:
By
JonasDeRo
----------------------------------

----------
[link]
SECTION FEATURE in random order

black-b-o-x.deviantart.com/art…

jiajenn31.deviantart.com/art/O…

megan7.deviantart.com/art/Heav…

liliaosipova.deviantart.com/ar…

dani-owergoor.deviantart.com/a…

whendell.deviantart.com/art/A-…

ignisfatuusii.deviantart.com/a…

petronellavanree.deviantart.co…

sweediesart.deviantart.com/art…

cindysart.deviantart.com/art/H…

manink.deviantart.com/art/Brot…

soulcolorsart.deviantart.com/a…

lindartz.deviantart.com/art/Ha…

syliou.deviantart.com/art/Oute…

rsiphotography.deviantart.com/…

malleni-stock.deviantart.com/a…

neverdying.deviantart.com/art/…

beyzayildirim77.deviantart.com…
Daily Deviation
Given 2015-11-11