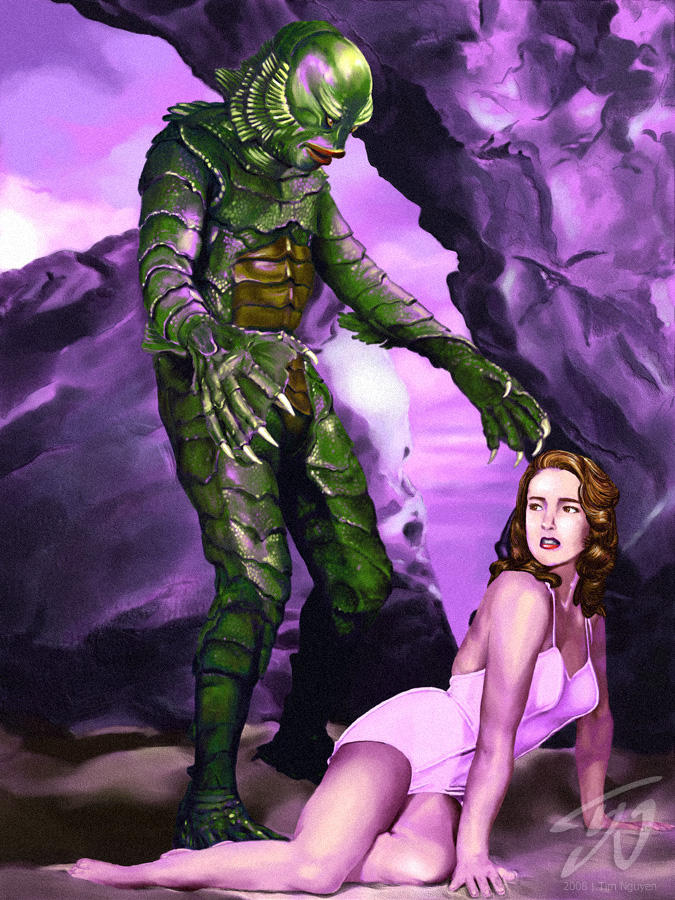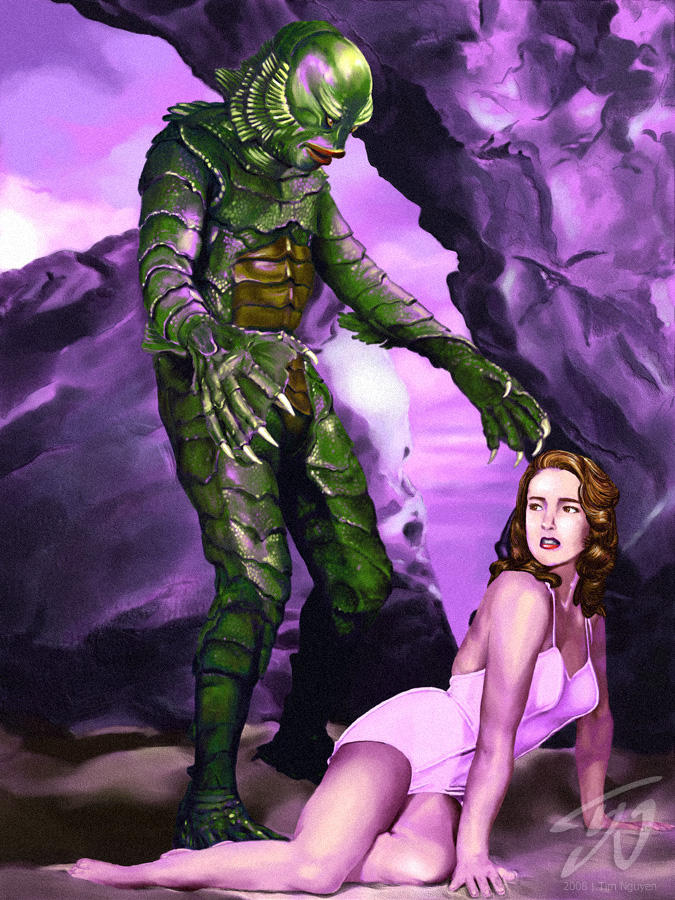 Second major assignment in my digital illustration class. The medium was acrylics this time around. My focus was primarily on textures, color, and technique since composition and design was already a given from the reference image. I don't like how the rock portions turned out though. I couldn't figure how to get the proper texture working for that.
I guess this will be a class assignment turn tribute since just recently, Ben Chapman (the man under the suit for this promotional image, who played the land-based Gill-man in the original Creature from the Black Lagoon) has died. He lived a full life and died peacefully, so it's not right to feel sad for the guy. May his soul rest in peace.
This piece is still not yet finalized, so I might update this later. I apologize if the colors seem a bit dim--I haven't adjusted them because I don't think I'm quite yet finished.
Edit:
I adjusted the colors (made it a little brighter, since the light parts were a bit dim), reintroduced the textures for the rocks, and added a watermark and some grain for protection (you know, against art thieves). Thanx ~
MariP
for suggesting I fix Kay's hand, though I dunno if it changed much from the previous. I hope it looks better this time.
Reference image can be found
here
.
Work in progress:
[1]
,
[2]
Done in Corel Painter X and Adobe Photoshop CS.
Gill-man (
Ben Chapman
) and Kay Lawrence (
Julie Adams
)
Creature from the Black Lagoon(1954)
©
Universal Pictures International