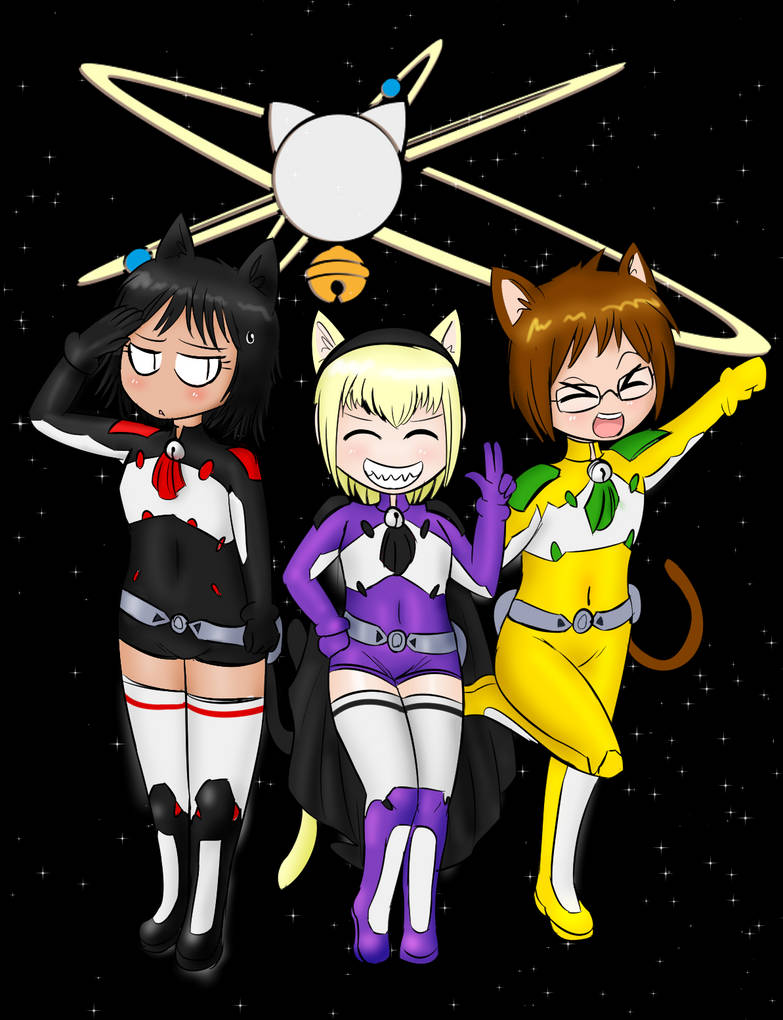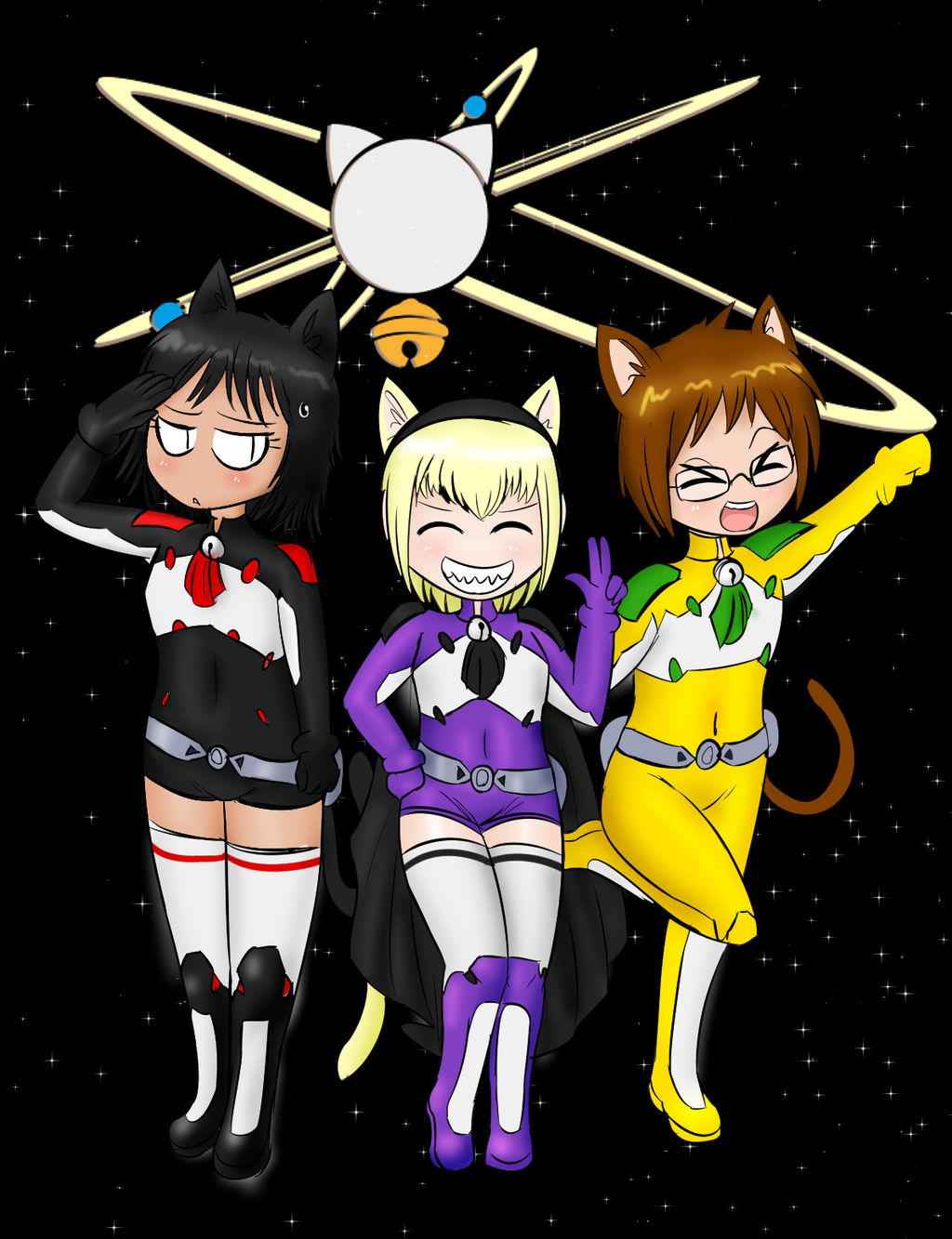 Done by an anonymous friend.
A thing I wanted to do with

's OCs and myself after the holiday pic here:
fav.me/dbxqpbd
Space...the final frontier. Long after the Catian's arrival on Earth, three Earthlings decided to explore the stars with their new Catian friends, allowing their genetics to be reorganized to become Catians themselves. These three Earthlings have become the curious Catians from Earth who explore the cosmos on the Starship Energeia. They are:
Captain Geothe: The Energeia's wise (and wicked) captain. Always dreamt of exploring the stars and never afraid to cause a little mischief.

Lieutenant Davis: The Energeia's eager young space explorer. The upbeat EVA specialist goes out to places others cannot, and also in charge of security. Always ready to jump into their next adventure.
Officer Athenas: The ship's intelligence and communications officer who seems to be the only one taking any of this seriously. Really tired of Breanne's <BEEP>. Was curious and wanted to explore space, but was disappointed to learn she would fly with these two idiots.
Together, this unlikely trio will boldly go where no Catian has gone before, to forge new friends, get in trouble, and have fun. After all, let's not forget the Catian motto: "Let's go play!" =^.^=
Cat Planet Cuties/Asobi Ni Iku Yo (c) Funimation
Breanne & Athenas (c)

Davis (c) Me