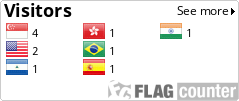 I have been creating 3d fractals for over four years using Mandelbulb 3d, as well as 3d models & scenes in Blender. Photoshop is used to create patterns or enhance the render images.
In addition, I occasionally draw with Autodesk Sketchbook.
If you wish to use my wallpapers for your projects, please credit me.
And if you want to support my work, you can find me on Patreon:
www.patreon.com/DrPen
Prices will vary across the following stores.
Society6 store:
Redbubble Store
Zazzle Store
Fine Art America
TeePublic
Twitter
I also have an Alpha Coders page:
alphacoders.com/users/profile/…
Steam profile:
steamcommunity.com/profiles/76…
Favourite TV Shows
Game of Thrones, Archer, The Venture Bros.
Favourite Games
Fallout 4, Stellaris
Favourite Gaming Platform
PC
Tools of the Trade
Digital tablet & Desktop Computer