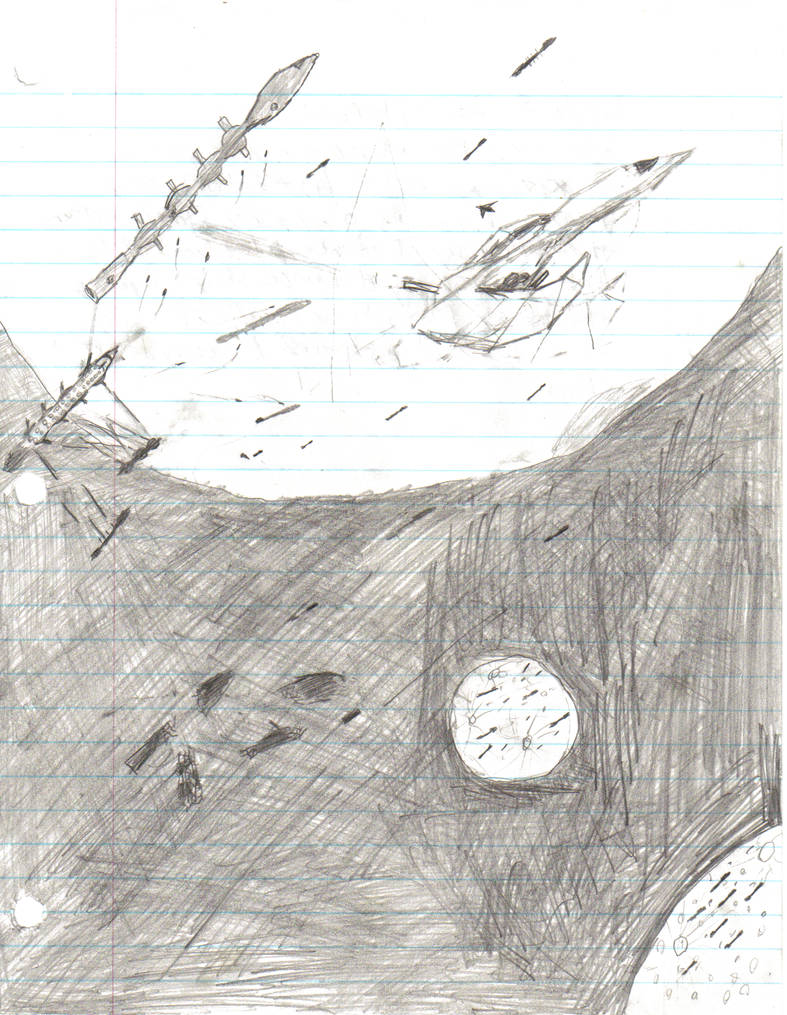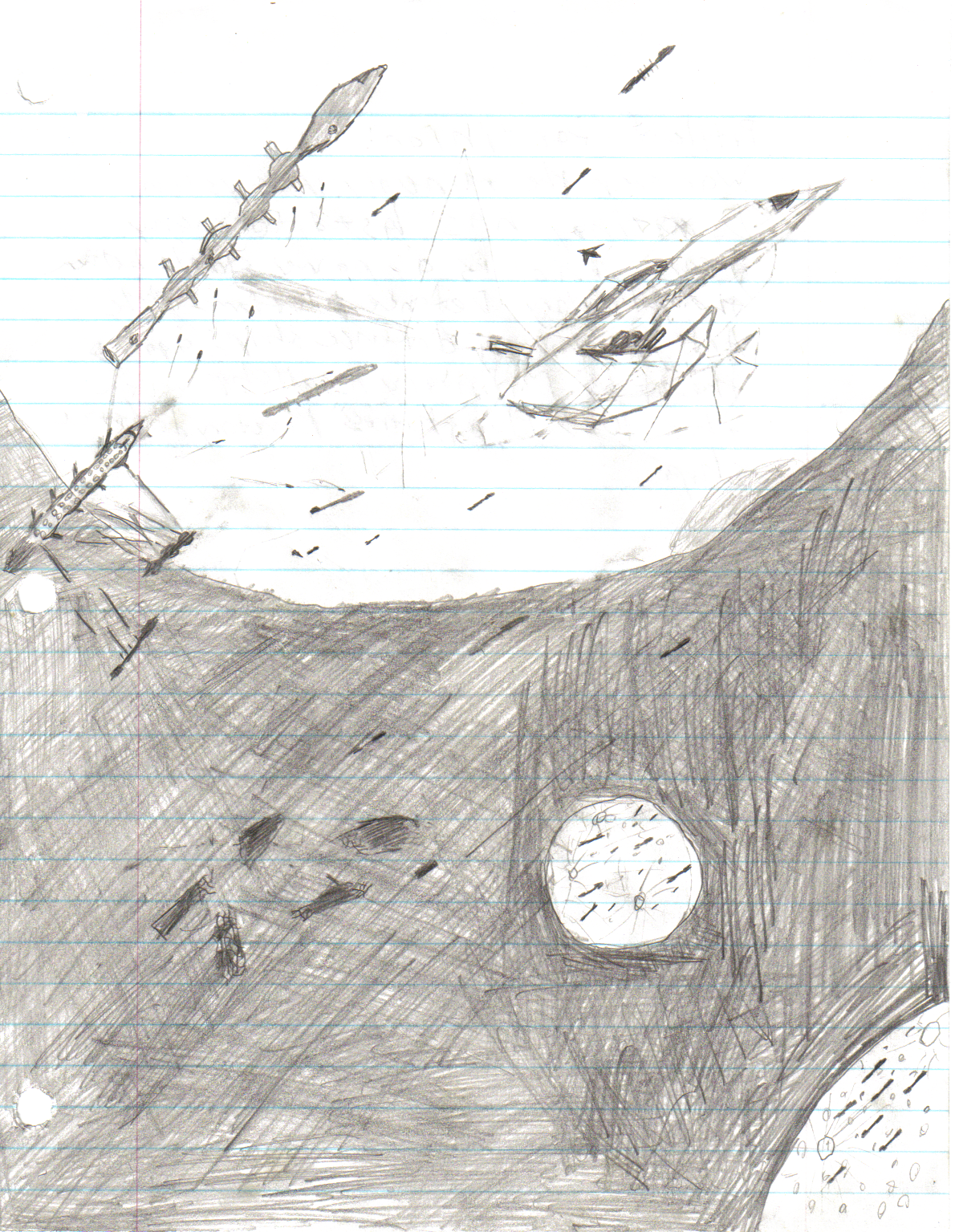 Watch
Another one of my old science fiction drawings. I seem to have drawn quite a few of them.

Whos winning? Wheres Dantinion? What does it all mean Bah-sil! Nice starship design though.
Reply

umm...I really haven't a clue...I had scanned it in awhile ago and just got around to uploading it...but...lets see...but I'd have to say the cool starship design side is loosing...all those little black line things...there on the other side if I remember correctly...
Reply

Ah. So where'd you come up with Dantinion from?
Reply

I dunno...I just kinda pulled it out of the air...I probably started with something that would be obvious where I got it from and altered it until it sounded science fictiony...
Reply

Okay... Did you make up the title when you drew it or is it something you BSed when you put it here?
Reply

when I drew it...

in other news...I just noticed that the fourth instalation of Midnight Aire was never uploaded...
Reply