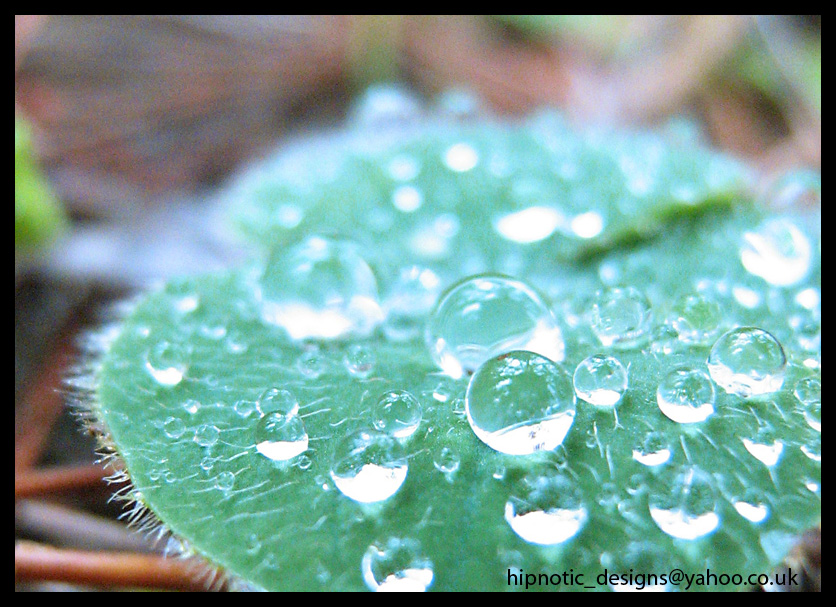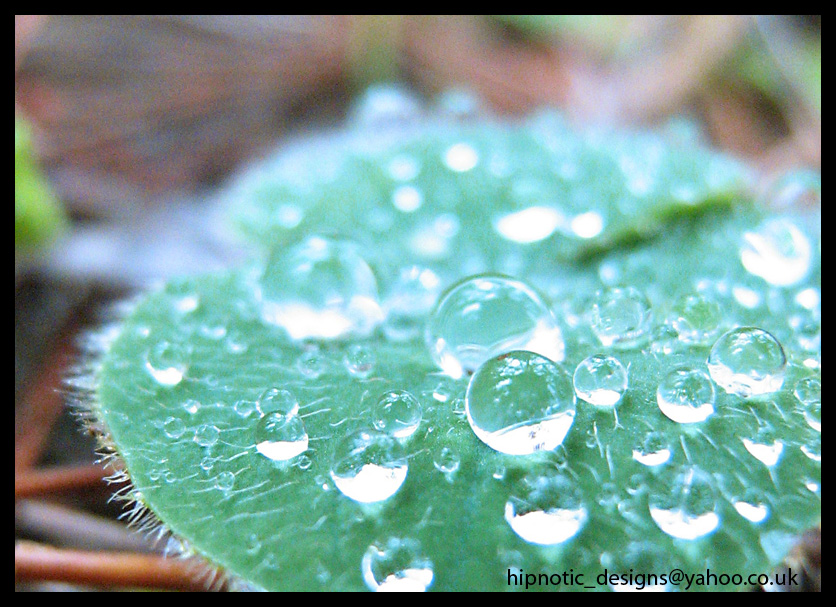 Watch
From our walk in the woods...

Reply

Nice macro work, you've captured the reflections in the dew wonderfully. As you asked for advanced Critique then the worst problem is that the depth of field advances off the front of the frame whilst the rear of the leaf is out of focus. Changing the point of focus and increasing the depth of field (not always easy in macro) would work better.

Still the photo has a great, unusual, turquoise feel and sharp highlights, well done.
Reply

Unfortunatly I've got a cheap camara and to make it worse It was the first time I've used a digital camara (or any camara actually). But I'll keep that in mind. I need all the crit I can get ... It was allot of fun, I'll be doing more.

Thanks!
Reply