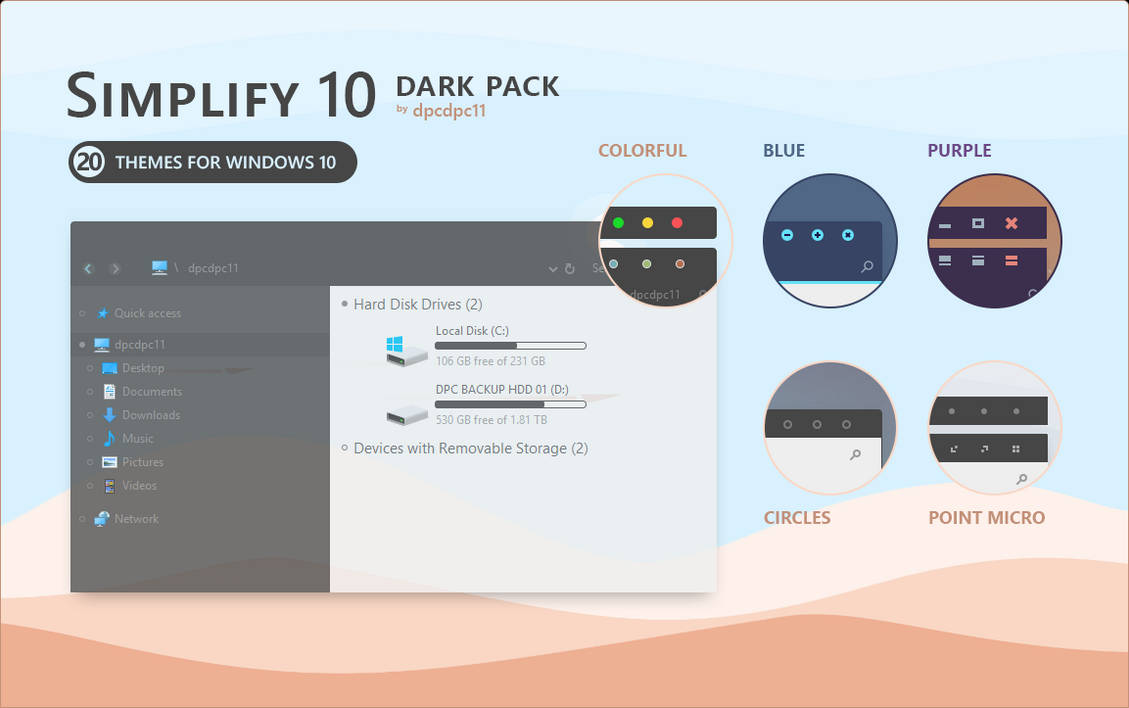 NOTE
Yes, this is a paid theme pack because themes aren't magically created out of nothing; they take a lot of time and effort and I would really appreciate your support

Anyway, you get 20 awesome themes for just $4.99 here
gumroad.com/l/BKjeC
which is less than a pizza or just ask for a free download link in the comments section.
Thank you for your understanding!
description
A pack of 20 elegant and minimalistic Windows 10 Themes that don't get in the way of your productivity and will also make your desktop cool again!
compatibility
• Windows 10 v.1809 (October 2018 Update)
• Windows 10 v.1803 (April 2018 Update)
• Windows 10 v.1709 (Fall Creators Update)
• Windows 10 v.1703 (Creators Update)
themes included
what you get
• 20 awesome Windows themes (5 core themes + multiple variations)
• matching awesome wallpapers
• matching Windows Cursors
• matching Firefox styles
• matching PotPlayer Skins
• and of course unlimited support!

Here's are full screenshots of the themes in action:
Simplify 10 Dark Colorful:
fav.me/daw4rx4
Simplify 10 Dark Blue:
fav.me/dbmicr5
Simplify 10 Dark Purple:
fav.me/dc3wc7c
Simplify 10 Dark Circles:
fav.me/dav6n6q
Simplify 10 Dark Point:
fav.me/dauyi69


how to
• please follow the HowToGuide of each theme so you can enjoy the full theming experience!


ENJOY!