(update at the bottom)
So far I always went with: A leather jacket doesn't wear down, but it gains character.
Well, I had a very old one I used all the time and another ancient one I used for colder weather and on the bike and such.
But both have really aged, with light spots on the dry leather, rips, torn pocket linings (leading to secret storage, haha), both are boring black.
So I went shopping and really didn't expect to almost immediately find something that resonated a lot with me.
A couple days ago I found a jacket at a supermarket for 50€ and it was awful, like a plastic corset, and the pocket situation was cheapass. But it awakened my desire.
Yesterday I replaced my black right-handed wallet with a soft-cushiony-brown leathered left-handed one (the 'vertical' layout). Easier to see stuff in it and just looks and feels more interesting, and the conventional layout was always an annoying hassle with the coin pocket.
(The Zero-Euro is my design. Reminds me of the real value of money.)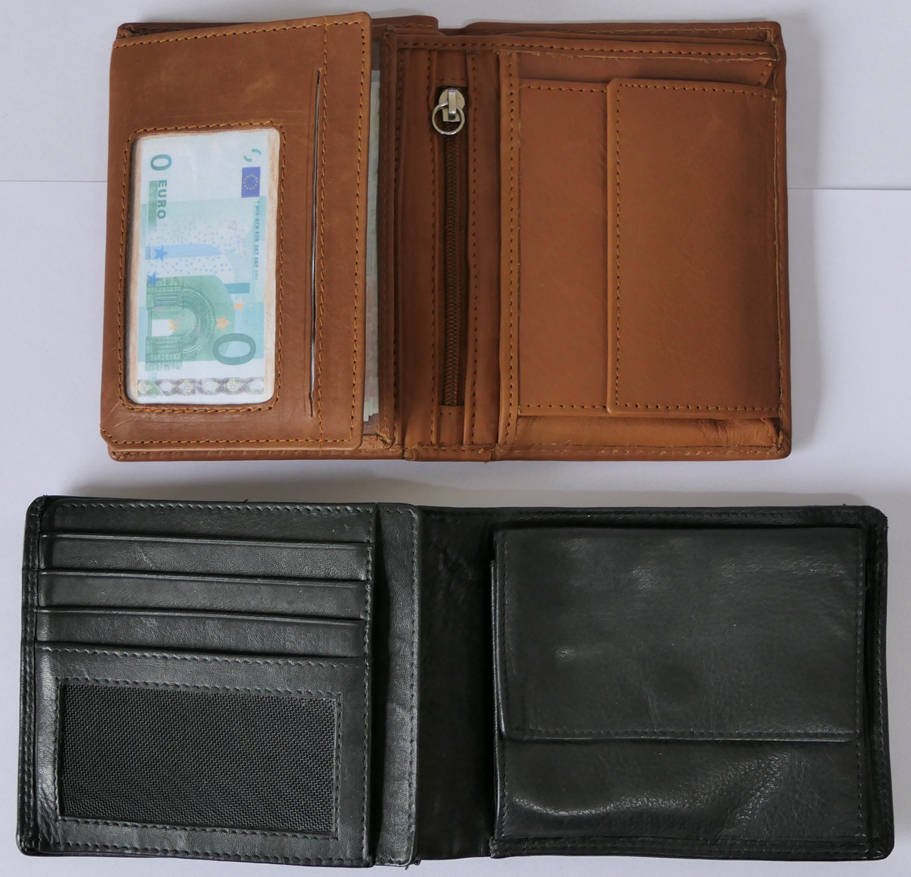 I also recently got a pair of made-in-Germany(!) shoes for a fair price (60€), and they're very light and comfy, and their color goes well with many pieces. (Also well-designed soles. No dirt or gravel will ever get stuck there.) This together with also having replaced my ancient, deteriorating bike tires for top-class ones for a bargain is like a renewal of my ground contact, if you look at it poetically. (And then there is that new and original Waveboard I managed to buy for 15€. Just waiting for no rain and no wind now, hah.)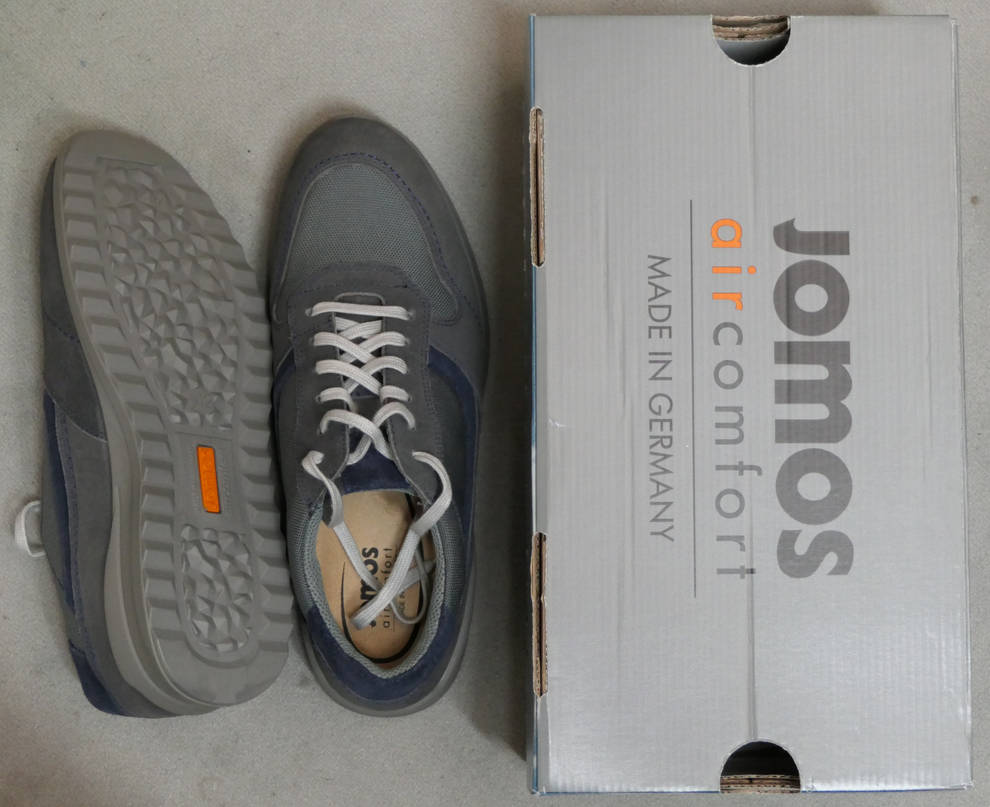 So today at a medium-class clothing store I saw a jacket for only 40€ that feels a lot better than the supermarket one, has zippers for the hand pockets, looks stylish and is blue, just my wallet doesn't go easily into the relatively small inner pockets.
At a high-class clothing store I saw a beige-grayish one that feels amazing (sheep nubuk), appropriate for the price (which is A LOT higher, haha), has abundant big and convenient pockets, just the hand pockets are buttoned, but they're not fully vertical, so they do have some depth that stuff doesn't immediately fall out of. (I actually ended up with one pocket empty - not enough stuff to fill it.)
As you see, I am always looking for a synthesis of beauty and practicality. Which can be VERY FRUSTRATING.
I went back and forth, on the way picked up a lovely-cheerful-yellow-white hoodie for 9€ to replace my - again black and ancient - sweater jacket for when a t-shirt isn't enough but a jacket is too much. (I resent pullovers almost as much as business suits.)
LEFT: granddad jacket | RIGHT: Yo-yo-yoooooolk!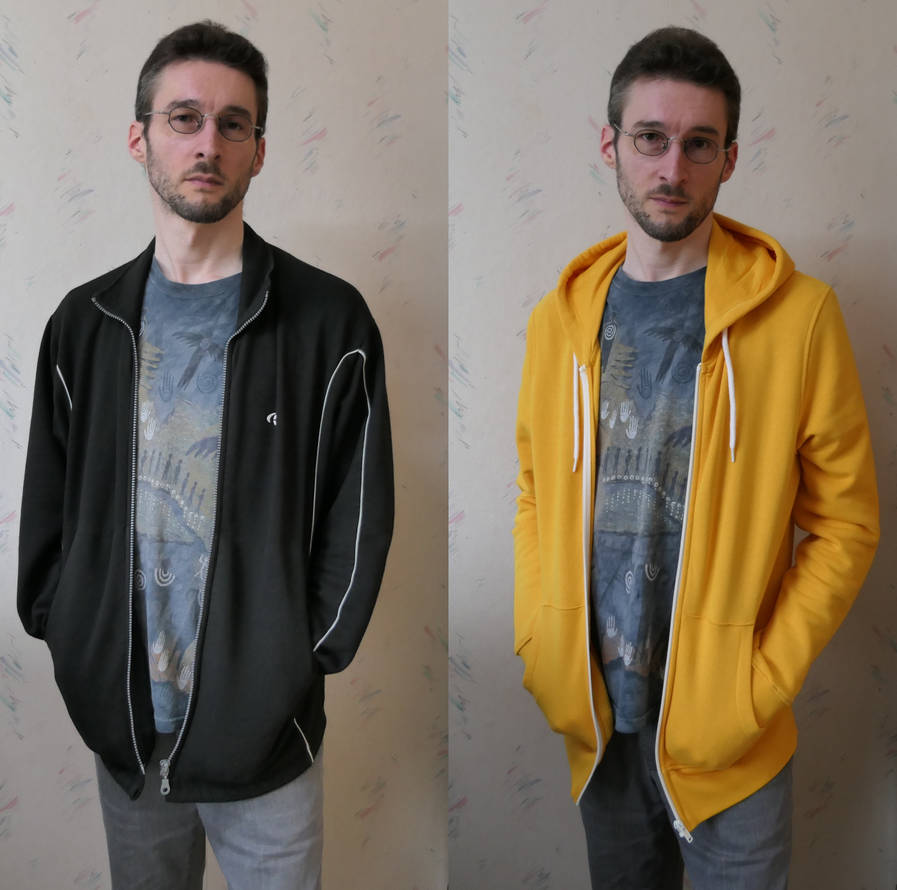 I realized that while the blue-j is a bargain for what it offers, I still needed one that gives me that 'primary, everyday jacket' feeling. So I bought the beige one, and when you spend a lot of money, other expenses pale in comparison, so I decided to buy the cheap one, too. This is wise because when you buy something expensive, it is good to have something less valuable for situations where the expensive item would be too precious. (And artificial leather is just so very convenient in the rain.)
This was definitely worth the investment, considering for how long I have owned the old jackets. (Must be very roughly two decades.)
I'm also watching someone who I was thinking of while writing this and who I think may find this topic of some interest:
www.deviantart.com/chromattix
(I gotta say though, I think the style of the black jackets fits me well, too. They have that laid-back vibe. And the easy-access drop pockets of the former everyday one are just the peak of practicality.)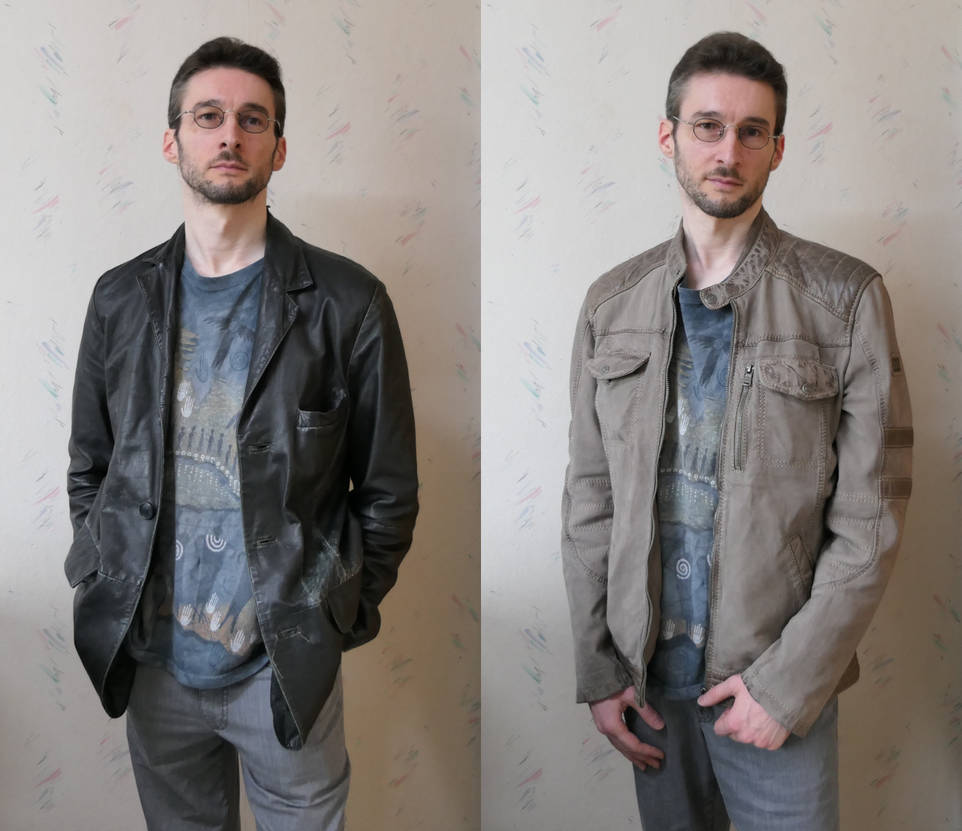 There are many jackets. But these ones are mine.
So whadda ya think?
SUPPLEMENT:
Some combining. I am considering using this as my bio picture, but I might pick better background and lighting first, and maybe shave.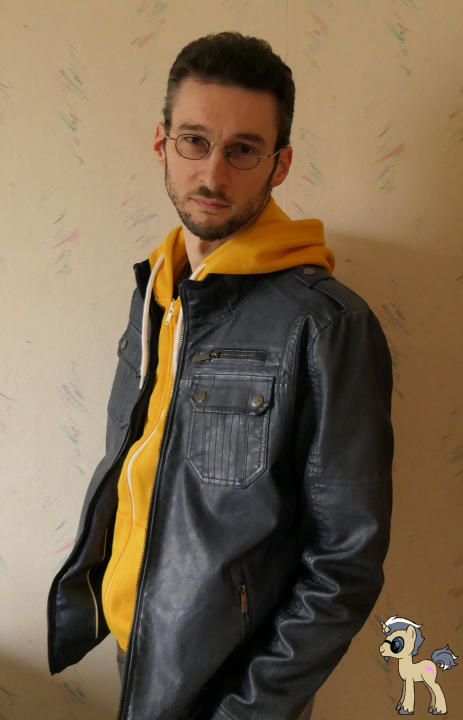 UPDATE:
The light brown jacket is in return because it turned out to be a nightmare regarding waterproofing and generally keeping it clean / cleaning it and the seller quite misinformed me about this. I'll sigh when that is resolved.
So the blue jacket (Blue-J) is now my only one. And thus it is worthy of more dedication, and was also in need of that. I replaced the buttons. The wrist on the left side was annoyingly clashing with the heel of my hand, and I couldn't deform that bit to not be like that anymore, so I switched the order of how the buttons connect on the wrists, and took the opportunity to also change the look to golden, which I like a lot better with that blue. (Sadly I of course cannot just replace all the zippers to golden, too. Really a missed opportunity by the manufacturer.) In the process the tool broke and some buttons bent, I had to improvise the rest, and now I am one piece short in case I want to replace the lower parts of the epaulet buttons which I realized too late are not compatible with the new buttons. Because right now they are loose and make noise on movements, which cannot stay. But to replace the lower halves I would have to open the interior lining of the jacket in both shoulder areas! Really not in the mood for more potential trouble. I'll probably try to figure out a good way to affix them otherwise, or maybe I eventually find the motivation to go through the tedious procedure anyway. I don't think I can file them off to have a smaller diameter. I'd probably create a hole in them and then water could leak into the jacket. Definitely not gonna risk that. (Although I guess glue could fix that.) I could also consider glue, but that would probably not handle the movement. It's just a very vexing situation.
And to add to my pissed mood, now some other part of the left arm (related to the zipper element) is clashing with my hands, scratching against my wrist, because it, too, is deformed in a different way that on the right side. And the zipper handles sit differently, too. Oh, and when I fold the collar over, I can feel the leather handle loop on my neck. And dunno whether I mentioned it, but the inner lining has already ripped in the past, near one arm, and needed repair.
I hate stupid design. Compared to this, my crappy old jacket was perfect. - Man, I wish I had the money for custom tailoring.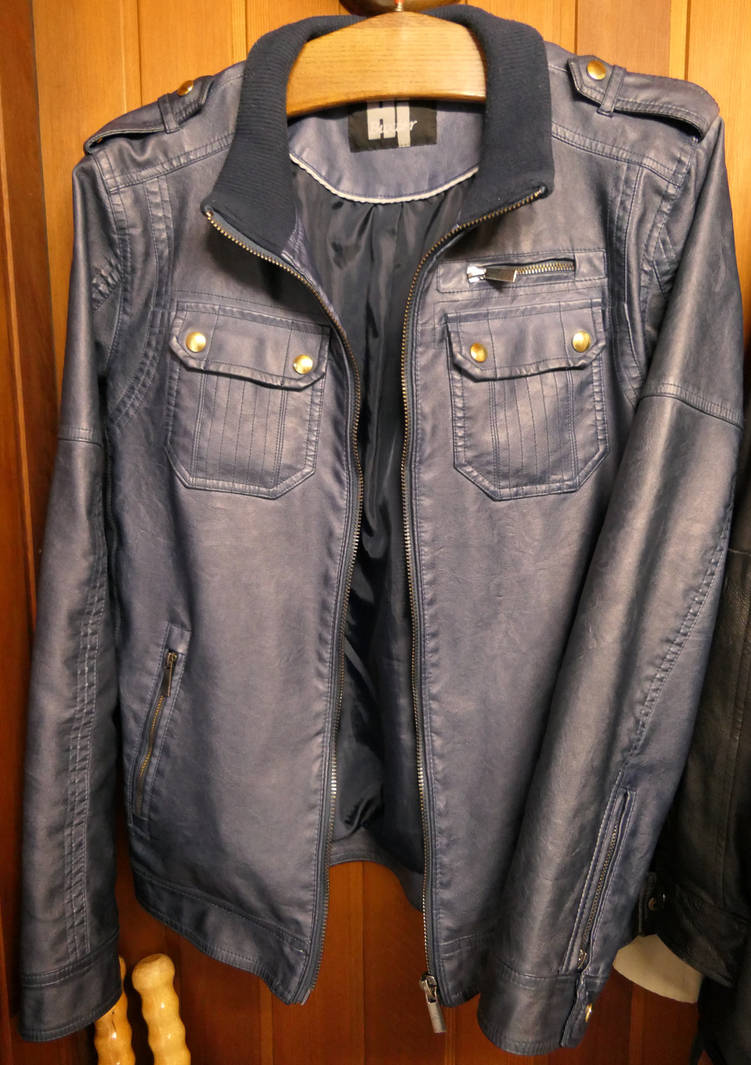 UPDATE 2020-10-29: So much effort and money put into swapping the buttons, and then discovering that the jacket is losing its color in many places, becoming cream white. I mean, maybe it could pass as worn-look, but that's not what I got a slim blue jacket with golden buttons for.
I got it discounted for 40€, and I noticed a torn inner lining later-on that was not mentioned in the store, but that the dying is shoddy is disappointing. But even more disappointing is that the store kept it a secret why the jacket was discounted, thereby suggesting it was one of the reasons other than second quality. AFAIU second quality, errors in the goods, have to be declared by law.


Can't go wrong with a leather jacket (well, there's some awful ones out there but these ones are OK

)