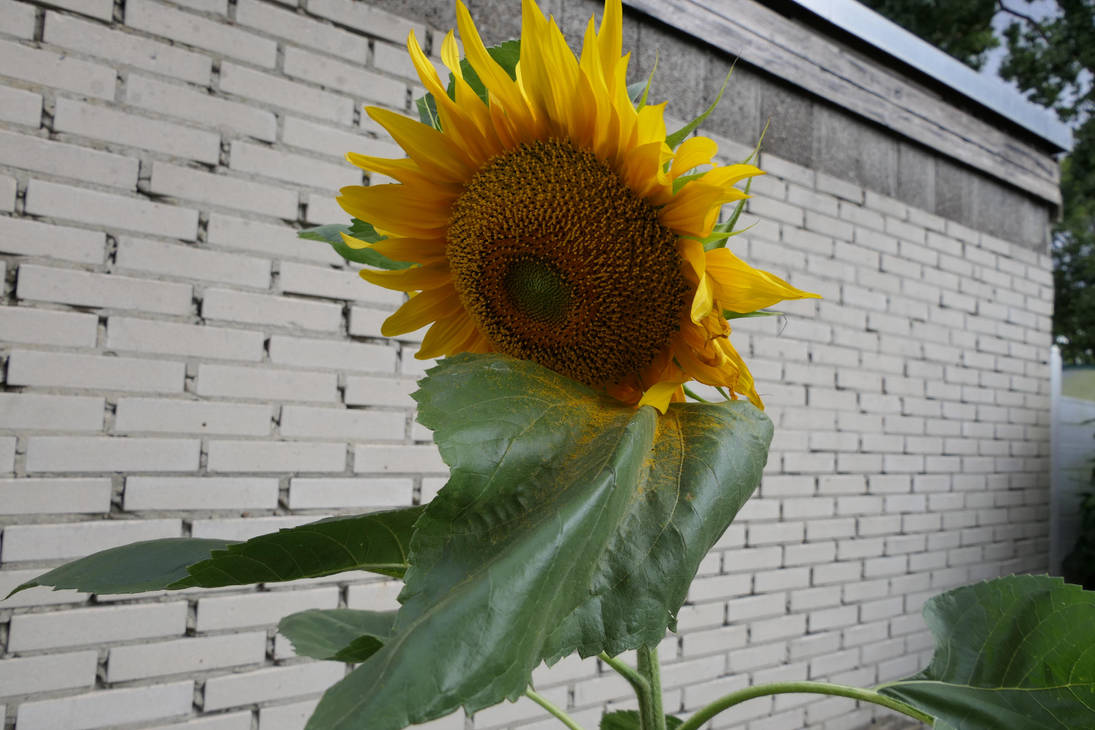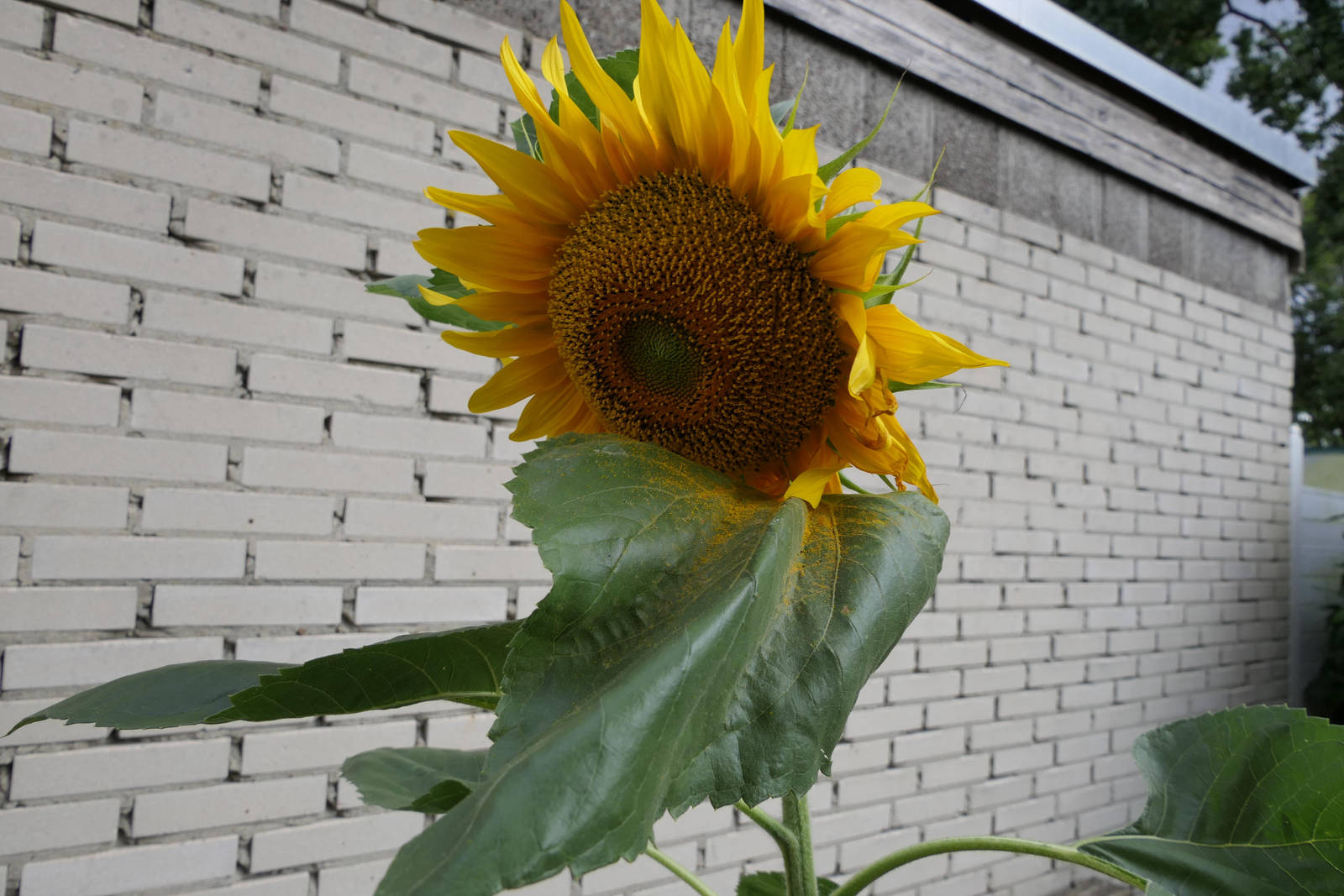 Watch
I made it a compliment and it tried not to blush.

At least one sunflower a year is not a bad idea.
And this was the only one from nearly a dozen pre-watered seeds.

UPDATE: It is bearing seeds now and they are all empty.
Altered organisms for business reasons are depressing. Apparently that was bird feed modified to not be usable for planting.