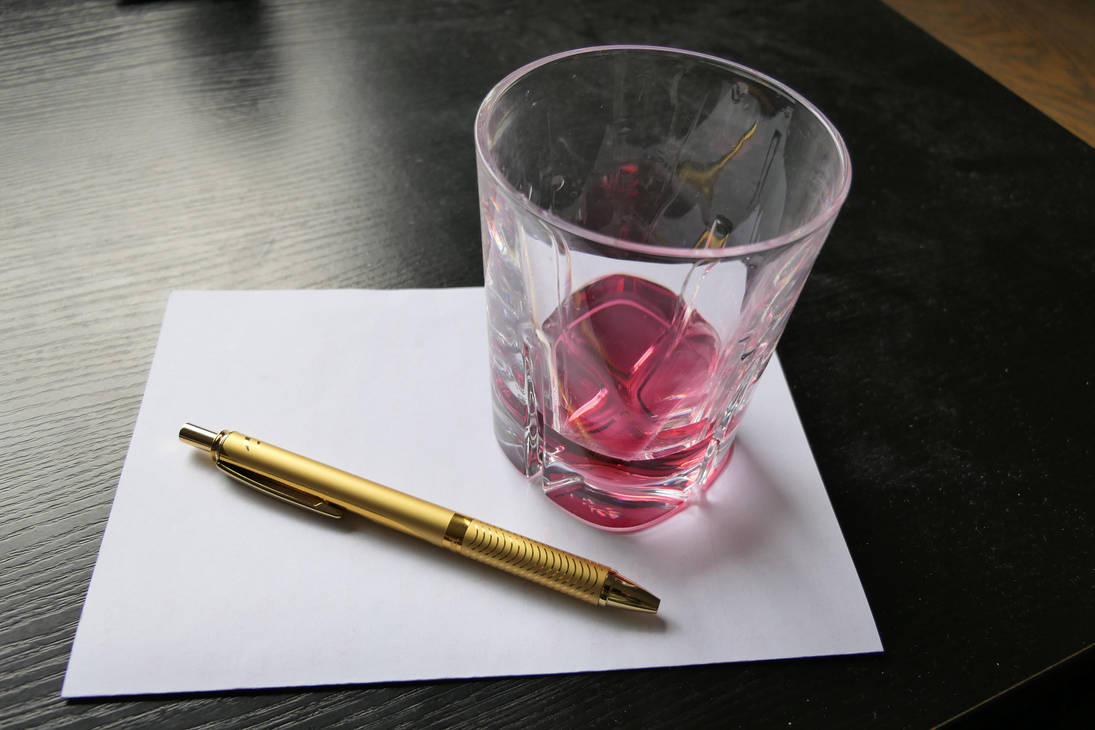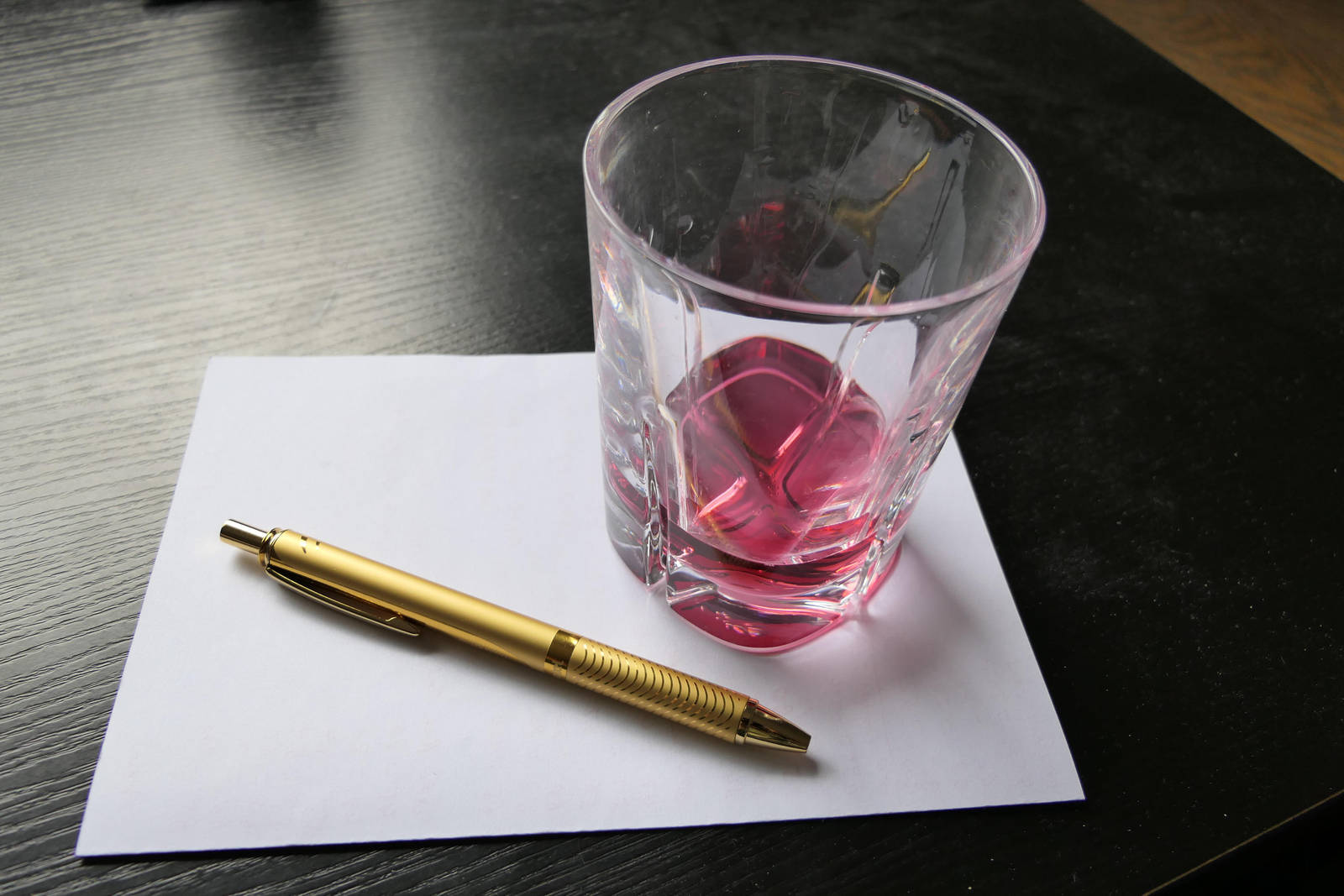 Watch
Sometimes we cannot just have nice things.
But I need my style.


This is fruit punch in a Nachtmann Havanna, my favorite glass. Beautiful simplicity and very practical - tipover-proof, wide opening, good volume, relatively easy to clean. I prefer to drink milk frappé out of it.
This is also a Pentel EnerGel Sterling pen.

Both are quite flawed and there is a story of pain behind both:

The pen came in a satin pillow style case but was full of dents and scratches and some corrosion traces like from the bargain bin. I also ordered a plastic one with pink ink to use in the golden metal one, and that refill had its issues, too, came all smeared and messed up. (I got the pens' price reimbursed and the vendor didn't have a replacement in stock.)

The glass I thought my local vendor didn't have anymore since they hid it really well, so I tried to buy a 6-pack (no single ones) on the internet for low price, and the Ebay vendor didn' tell me it was, contrary to offer, not in stock, and after that was finally communicated after my initiative, days later I had to inquire again and the package was lost; didn't even get a tracking number. And the seller didn't care to tell me about that either on their own.
Eventually, despite bad experiences with misinfo from the personnel of the local vendor, I gave it another try and actively inquired and that's when I was pointed to the heavily and twice discounted glasses at the end of an aisle full of long drink and then wine glasses, leading away from the glass section, not at all suggesting there would be whisky tumblers at the very end and the other end of where the rest of the Nachtmann stuff is, including other whisky tumblers.
Considering the flaws in glasses I bought before though, I could assume these are just always on discount and not intended to be second quality, even though they clearly are. I would have preferred to pay full price for them without casting flaws.
UPDATE: I went back and checked out some other glasses and apparently I just happened to get two that are very flawed and the various others I checked were flawless like my first on from back then. Man, I hate stuff like that; severe quality variance.

The little nice things empower the heart, and when those keep being such a struggle, it can take all the joy out of it. I don't get my kicks out of conquest and overcoming adversity, but from harmony and peace.