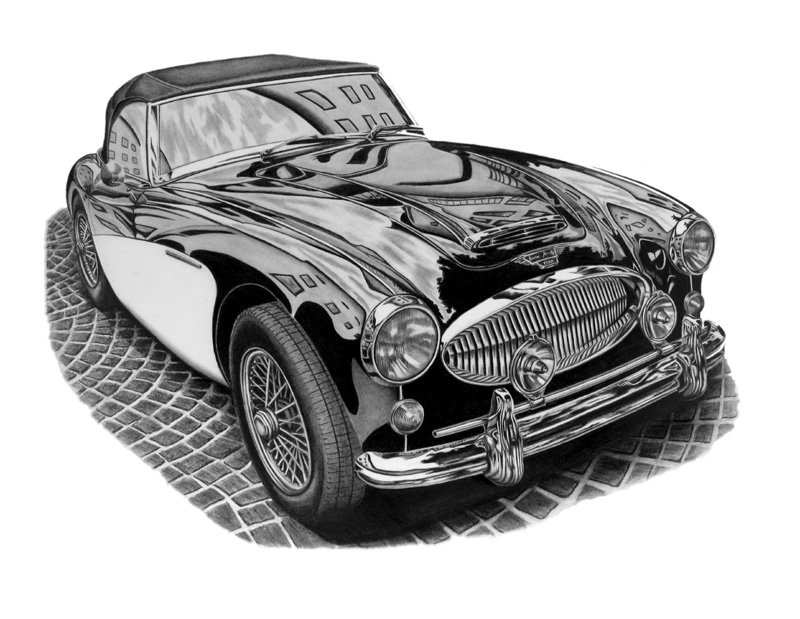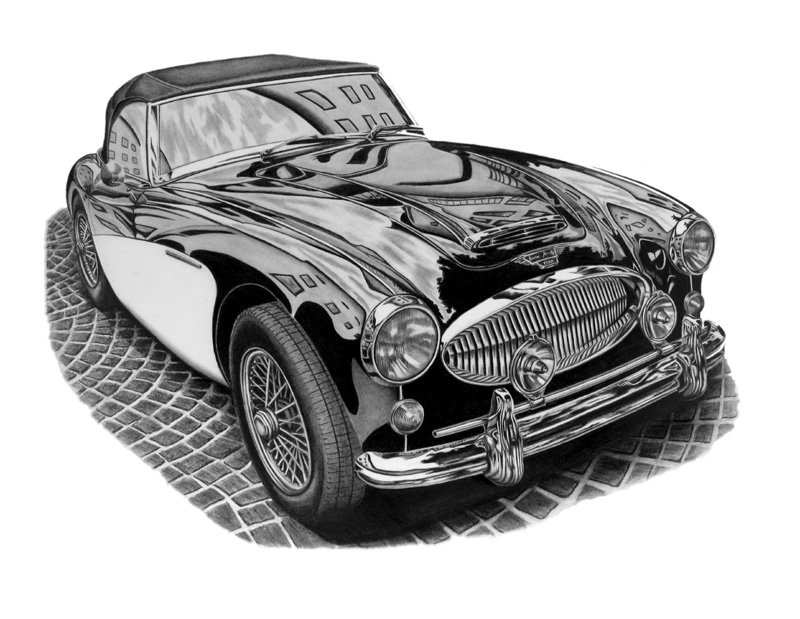 Watch
1964 Austin Healey 3000
2H, 2B, 3B, 4B, 6B graphite and HB mechanical pencil
Hahnemühle Nostalgie A3
80 hours
Inspired by the reflections in Cataclysm-X's wonderful drawing Play With Me
[link]
The car I grew up with. The reflections in this drawing are a bit like my memories of this car. Some are vivid and realistic, a true but distorted image of the source. Others are a bit vague, the connection to reality is tenuous. Still others are pure fiction, conjured up in the minds eye, with no connection to the outside world whatsoever.

i have added this to my features on my profile

great work!

Reply

Reply

excellent work doug.....especially that reflective aspect....i try for a similar effect on fractals
Reply

Yes, thanks, and I checked out your gallery and I see what you mean. Your fractals have a very polished/metallic look. Unique and very nice.
Reply

Really nice car drawing , great reflections
Reply

Very nice work Doug. I love the reflections! Just one thing; The white side panel seems to be lacking texture. I'm guessing you're being faithful to the reference but it just seems to be missing something. Still pretty awesome though.
Reply

Thank you Mr. Browne. You are on to something, a little artistic license perhaps. In the source the car is black and the side panel is red. I intentionally changed the side panel to a light, non-reflecting color. In fact there is much in the drawing that does not "reflect" the source pic, if you get my meaning.
Reply

Simply amazing! The shading is so smooth, it looks like as if it was drawn with markers instead. Very beautiful! And I'm honoured my guitar drawing inspired you to draw this

thank you
Reply

Reply