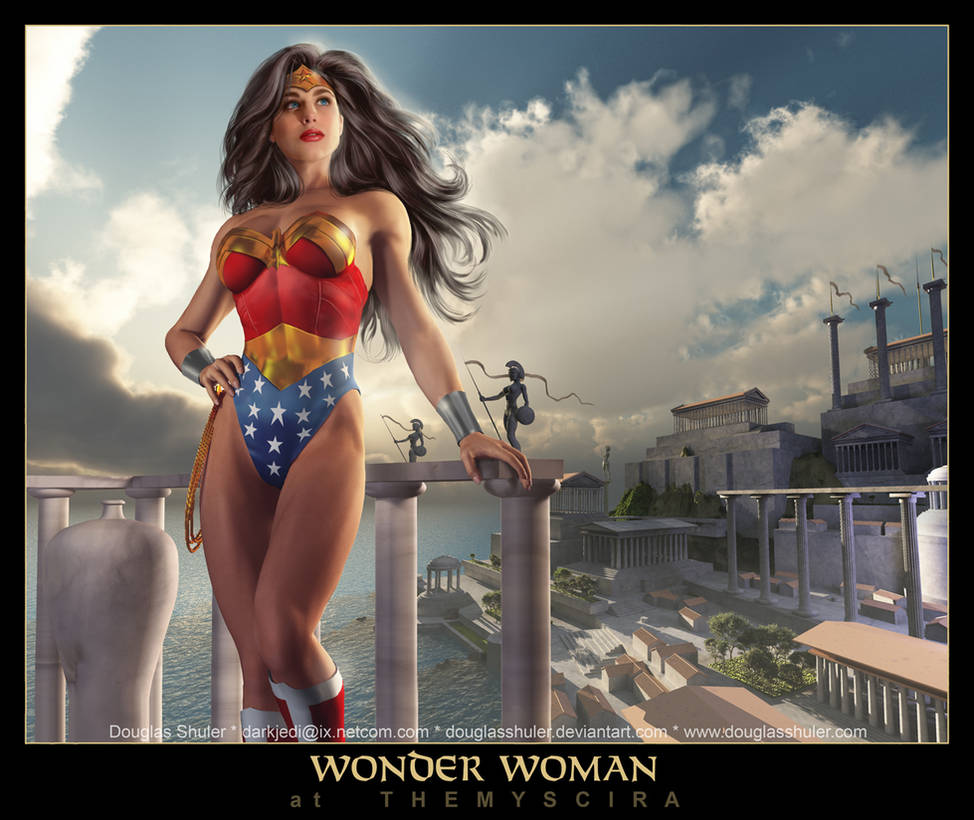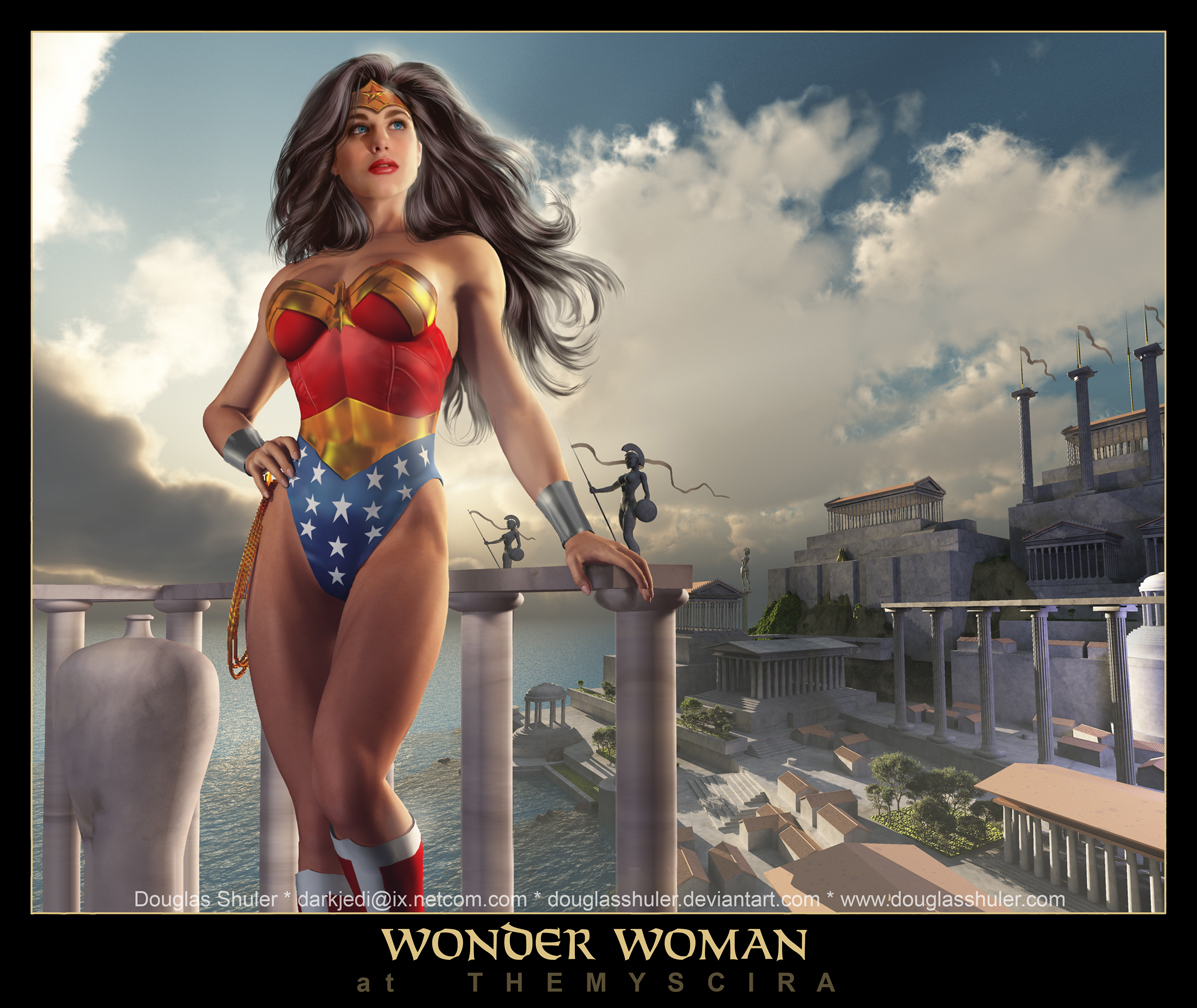 Watch
After many weeks of work, I'm finally happy with my Wonder Woman piece.
I'd seen a number of versions of the Princess of Themyscira placed against a photo of Greece, and it just didn't look right. I chose to model my own Theryscira in Vue and, despite LONG render times, am happy with the results.
Many thanks to

(Meagan VanBurkleo) for the inspiration and photo references.