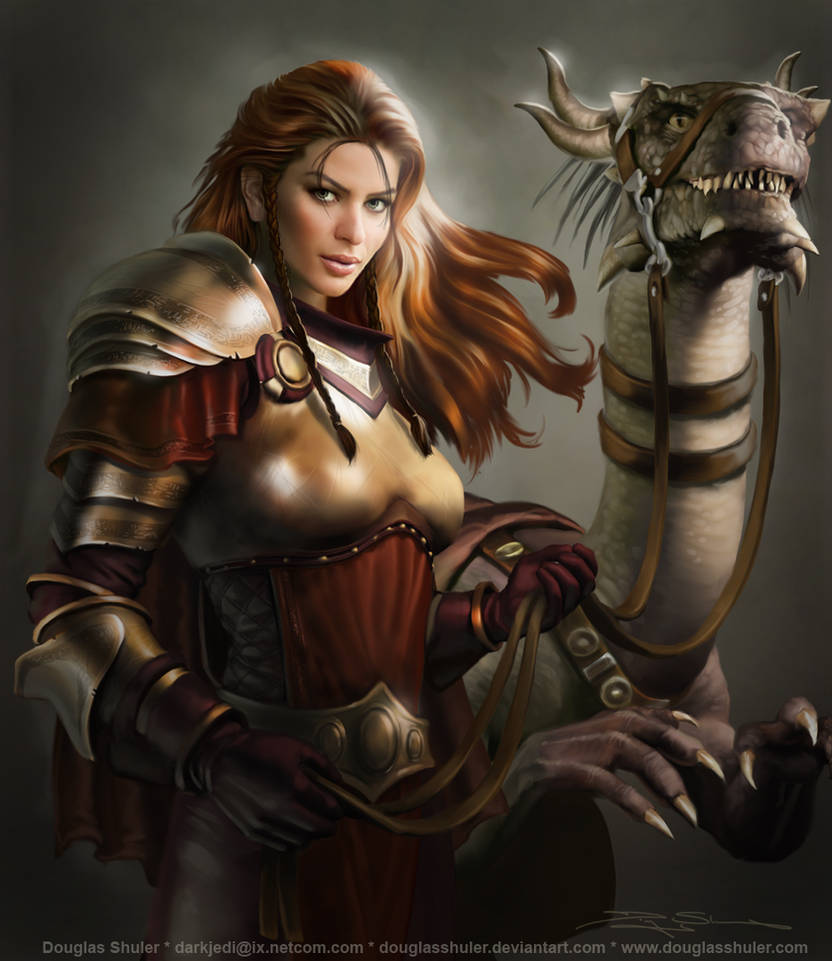 Watch
This is a piece I did that is loosly based on a friend's role-playing character named 'Blayde'. We used to play Warhammer Quest a lot, and the characters are still with us several years later. Someday, I'd like to run more games in the world we'd built.

The original piece was a test-render I'd done of an Aery Soul model called 'Justice'. I heavily overpainted and added a dragon in the back based on the Millenium Dragon. My goal was to offer a more 'painted' look, simulating a more classic style of portrait.

After finishing the piece and showing my friend, she informed the the character in the RPG was blonde. Oh well...