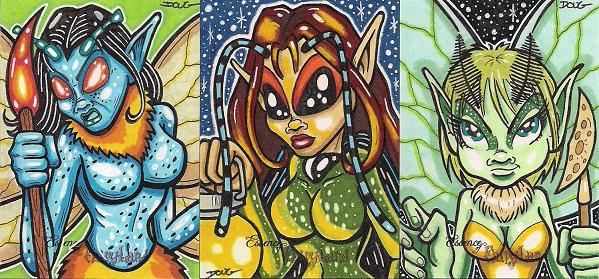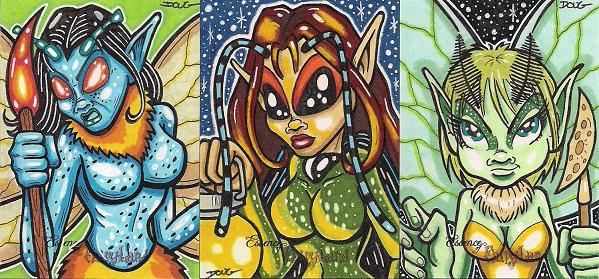 Watch

These may be some of my favroite fairies ever!
Great idea.
Reply

awsome fairies

Reply

Ha! Love 'em! Insect fairies! Too cool! I love the one to the far right--she so cute and tough!

Reply

Thanks. I just wanted to do some different things.
Reply

You accomplished that perfectly! I hope I pull one! Did I tell you that I pulled the little snow white you did with the Queen looking into the mirror from L&L? It was one of my absolute favorites cards and I pulled it! Hurray!
Reply

Very cool insect type fairies.

Reply