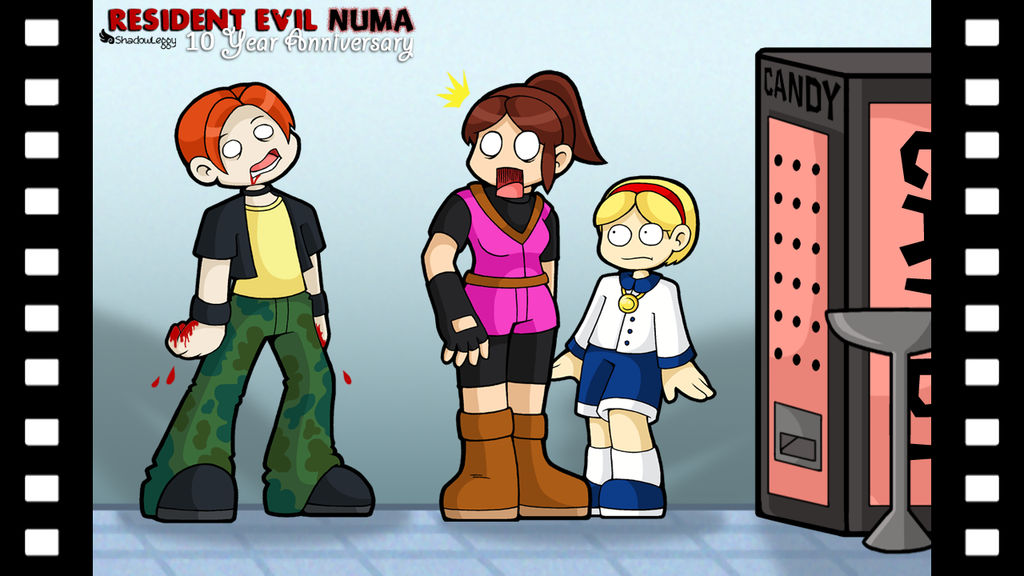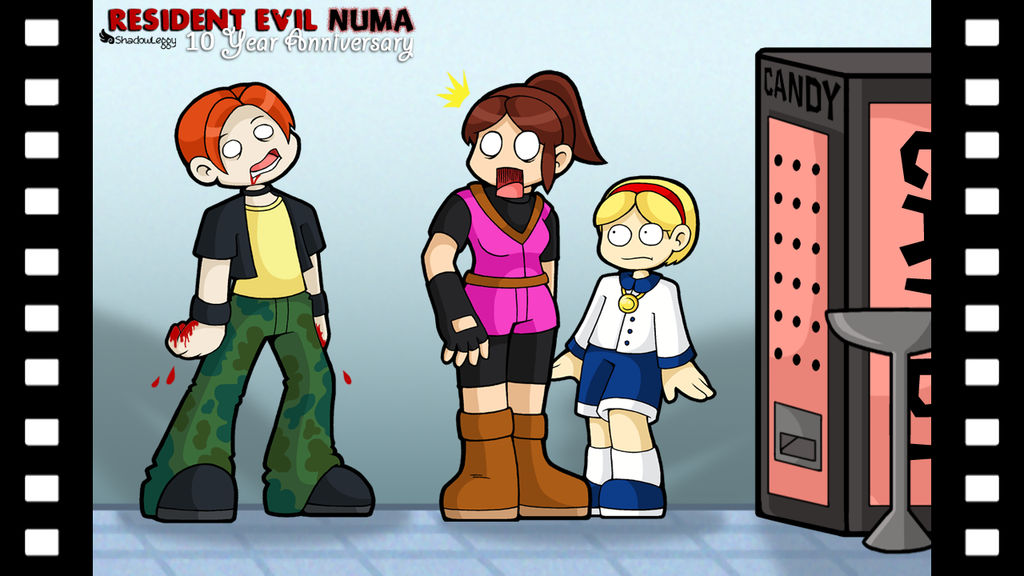 Watch
Originally uploaded on December 20th, 2006
In celebration of Resident Evil Numa's 10 year anniversary, I wanted to re-draw the thumbnail that's been used for the entire duration of the video's upload. Originally I wanted to do an entire REmaster; I don't think that's a secret by this point! But unfortunately between having had a demanding job and then falling seriously ill, all of my plans were severely delayed. I'd still like to do it some day, but now I'd also like to be sure that my abilities are top-notch. I'll likely do a few other videos first, while trying to think of a special day to aim for having Numa REmaster completed.
Thank you all so much who have been with my videos since the beginning!
You can view the original thumbnail here:
Resident Evil Numa
---
REMusicals™
©LeggyProductions
Resident Evil ©CAPCOM
Artwork ©
DoubleLeggy
---

Like what you see? Want a personalized drawing?
Visit my
Commission Journal
for information on how to purchase one!

Patreon Support
is also very appreciated!