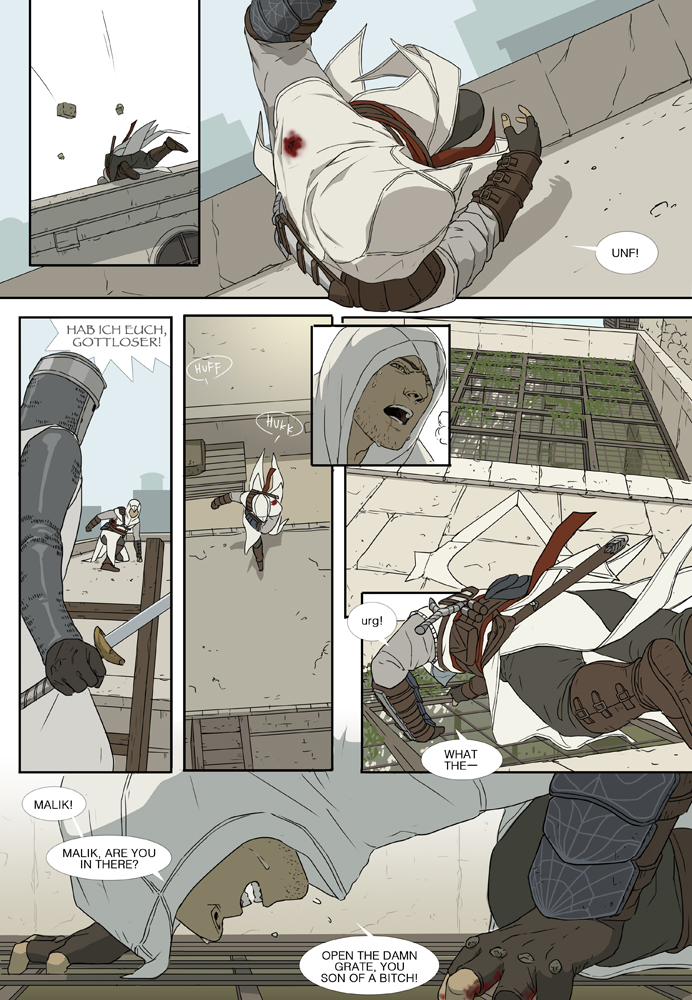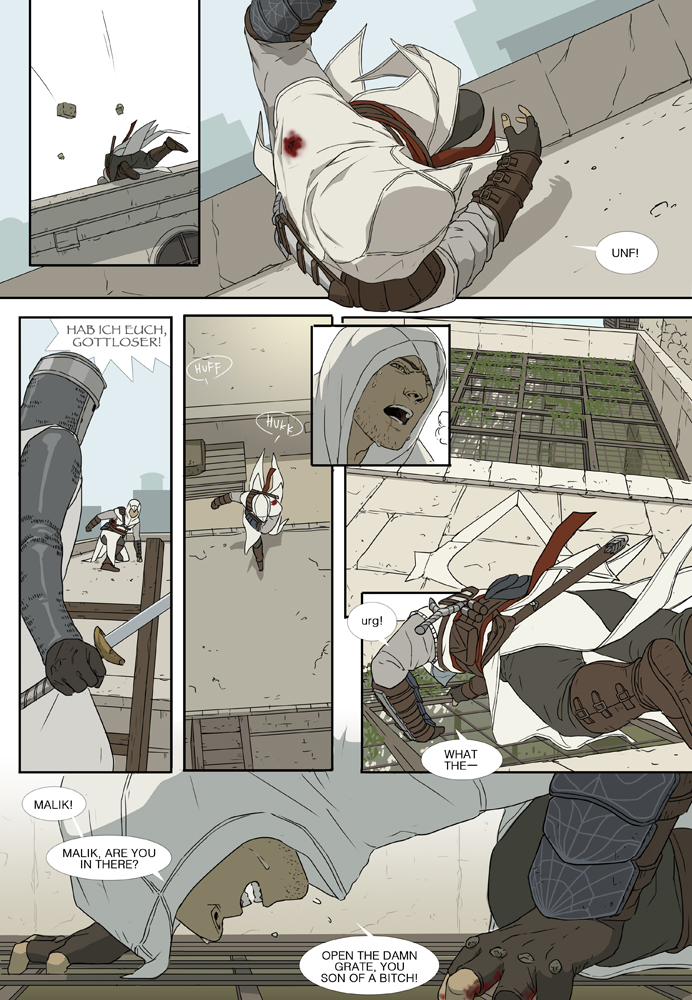 Watch
Just another day in AC1, you're chased to death but bureau chiefs not letting you in.
Again I asked

to write a story from an idea I had and she wrote a wonderful piece!

I'm trying my best to visually express it. She will submit the story to her gallery when the comic is finished so you won't miss anything c:
Also thanks to

for help in German <3
Following pages will come in few days.
(I've been getting comments and notes about the German in page 2. Here's Saphrawn's comment -
[link]
I don't know anything about German language so if you have any doubts please ask her.)
----------------
Photoshop CS6