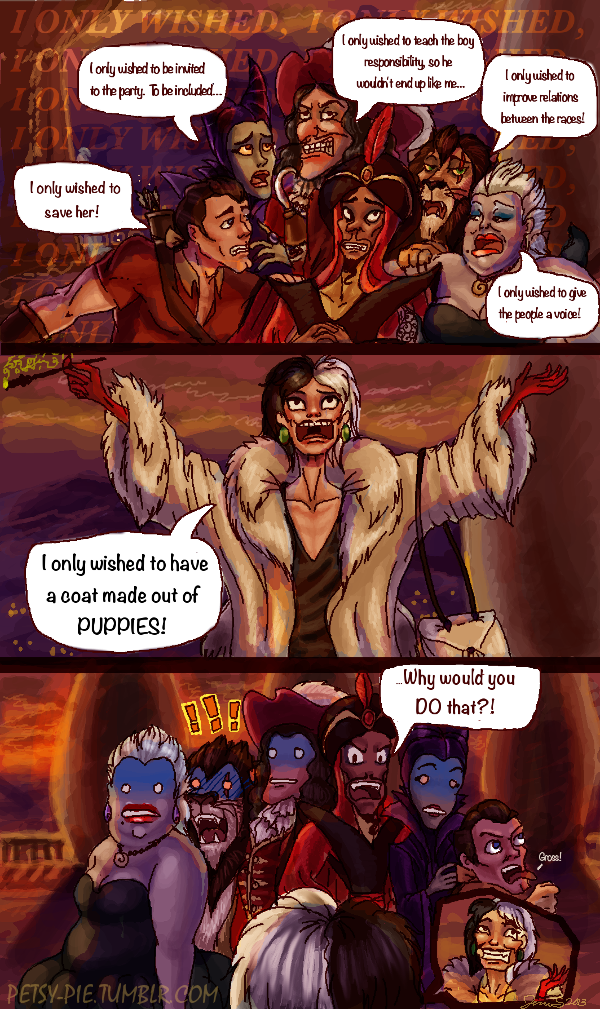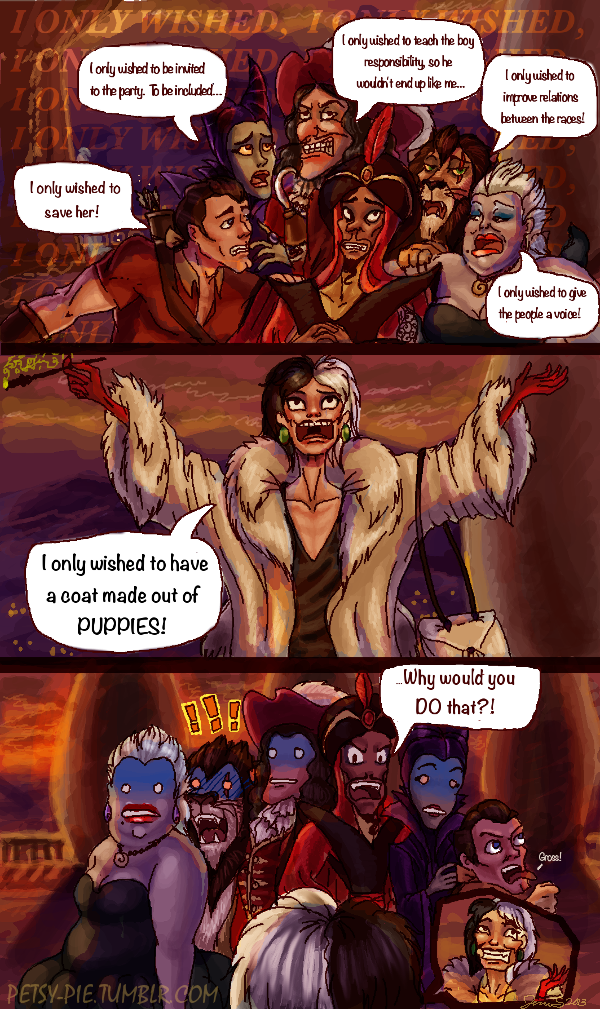 Watch
EDIT: So apparently this thing has been making the rounds on Facebook and Pinterest? Yes, this is the original. Yes, the dialogue was taken from the Team Starkid musical, as mentioned numerous times in the description. My intention was to portray the scene in the characters' original styles, just for shits and giggles. No, I do not have a life. Future physicians usually do not have those.

That being said, thank you to everyone who got the reference and/or left positive feedback!
J:
So it's totally not by some strange coincidence that I'm spamming your inboxes with Jafar. With
OUAT in Wonderland
and the Starkid musical
TWISTED
premiering within two months of each other, I couldn't resist. For those of you who have grown weary of my Jafar Spam and want the 18th century pirate stuff again, you have not been forgotten, so don't worry!
This is a legit scene from the musical, and one of my absolute favorite parts.
Sunogsabatis
was my inspiration for this, as she had re-imagined several of the scenes in original Disney style, and I could not resist doing the same. Although you could hardly consider my version true to the original Disney style, especially with the animu faces on the bottom panel... but I had fun doing this anyway. Don't judge.
If you haven't watched
TWISTED
yet, watch it. Prince Achmed commands you! -->
www.youtube.com/watch?v=-77cUx…
---

TWISTED (c) the geniuses at Team Starkid

All villains pictured here (c) Disney