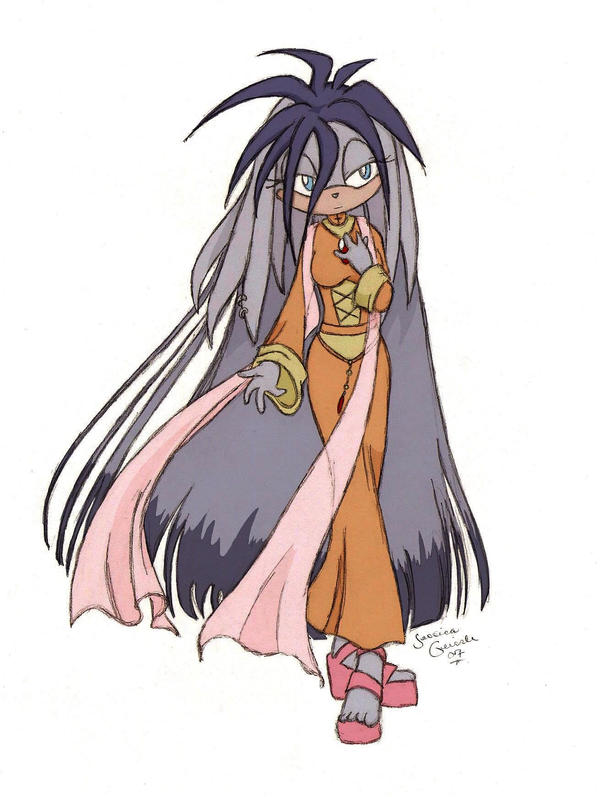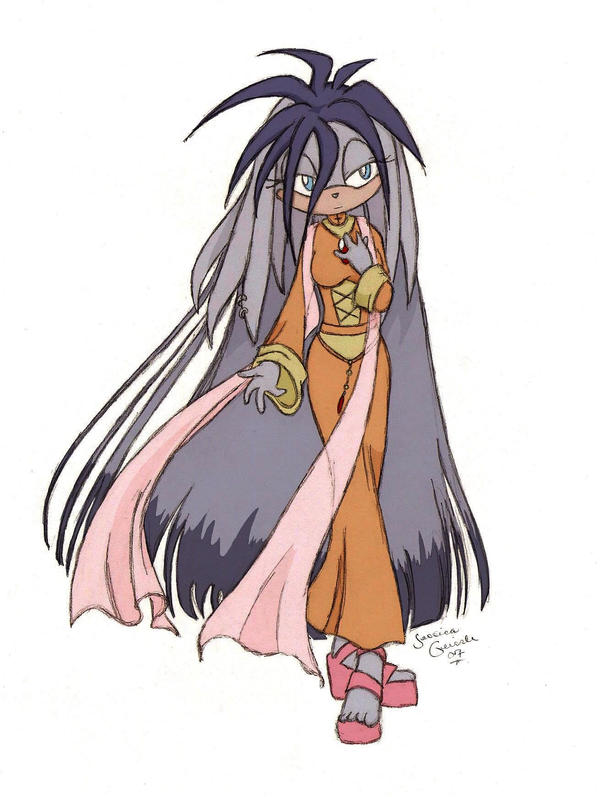 Watch
Meh...



Done in Open Canvas 1.1

Gala-Na © Archie
Labor © Me

Bingo! That's the one! I see you found the scan of the first time she appeared in Knuckles #12, pretty isn't she? It's a shame Archie comics made her go through many different changes since her first appearice. They really should've left her original form alone insend of changing it. It was already perfect. Now her looks are pretty much ruined. Oh, well... Hopefully, Archie comics will see the errors of their ways and restore Gala-na back to her true original form.
Reply

Oh, so that what she looked like. I noticed that her locks are shorter now... I liked them better when they were longer back in Knuckles #12. The longer locks made her look like a goddness, which was awesome. I'm a bit disappointed that her locks are shorter now but I'm glad to see her show up in another issue in her original colors. Thanks for the link!
Reply

You're right! Something
was
off about her (couldn't put my finger on it, though), and that's
exactly
it! Back when she first appeared, she was all mystical and exotic looking. Then, rather than be a goddess, she held a government position.
Here:
[link]
says that she was mistakenly colored red. Don't know how that slipped for so many issues, though.
Reply

Isn't that the story where Knuckles got tricked into tranforming into Enerjak? I missed out on buying issue #182. It was sold out before I could grab it...

From what I heared, Sonic transformed into Super Sonic in order to defeat Enerjak. I don't know the whole story of what happened. If you can post some scans of what Gala-na looked like in issue #182 I'd appreatice it.
Reply

I remember this one. It was the first version of Gala-Na from Knuckles #12, I think. The guys at Archie Comics later changed Gala-Na's skin color to red to match the colors of the enchinda race. So her purple skin color only showed up once in Knuckles #12 then it disappeared for good. It's a shame, I liked her better in purple.
Reply

Yes! Way back in the Knuckles series she debuted with this color scheme. I missed out on some of the Sonic issues she later appeared in, but managed to catch a few scanned pics showing the change. Confused me. Howwwwever *busts into comic nerd mode* She gets one more appearance with her original colors in Sonic issue 182 (which delighted me greatly).
Reply

shes very pretty,awsome work
Reply

Reply

Hey, that's a really cool picture of her. The colors are really great!
Reply